The Best Pond Building In Gulf Breeze, FL
Want a quality and reliable pond building service? This is your best option!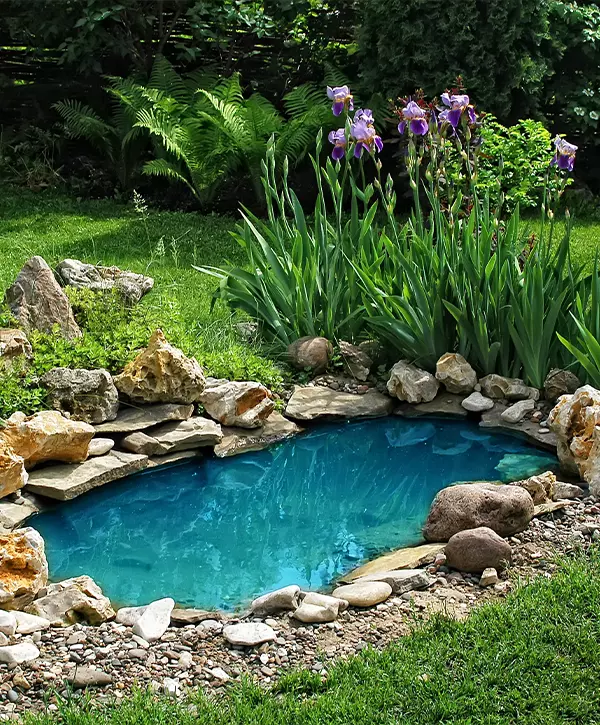 Installing a water feature in your backyard can be a valuable investment as it can turn your outdoor area into a peaceful and calming retreat that can boost your health and peace of mind, but also your home's value on the market.
Our pond building costs start at around $6k for a 50 sq. ft. pond equipped with the bare minimum. For a 200 sq. ft. pond that has more plants, rocks, boulders, and a small waterfall, you'll pay around $27k.
With Panhandle Ponds in Gulf Breeze, FL, you're getting a world-class water feature that's guaranteed to leave everyone in your backyard speechless!
A Pond Building Service That Keeps On Overdelivering!
At Panhandle Ponds, we prioritize your satisfaction and guarantee complete contentment with our work. Our promise is to provide value that goes beyond your expectations.
With Panhandle Ponds, you'll also get:
Reliable And Premium Pond Building - Now At Your Doorstep
Ponds are more than water features. They're an oasis of relaxation for you and your loved ones, and a living space for all the wildlife that it will sustain. It'll bring nature closer to your property, and peace closer to your state of mind.
At Panhandle Ponds, we offer a comprehensive pond building service that delivers exceptional quality and a fair and honest price.
You'll get a pond that's fully functional and incredibly beautiful, perfect to complement any outdoor space and entertain your guests. But for your pond to reach this level of perfection, you'll want to partner with a professional that can guarantee a long-lasting investment, not just any contractor.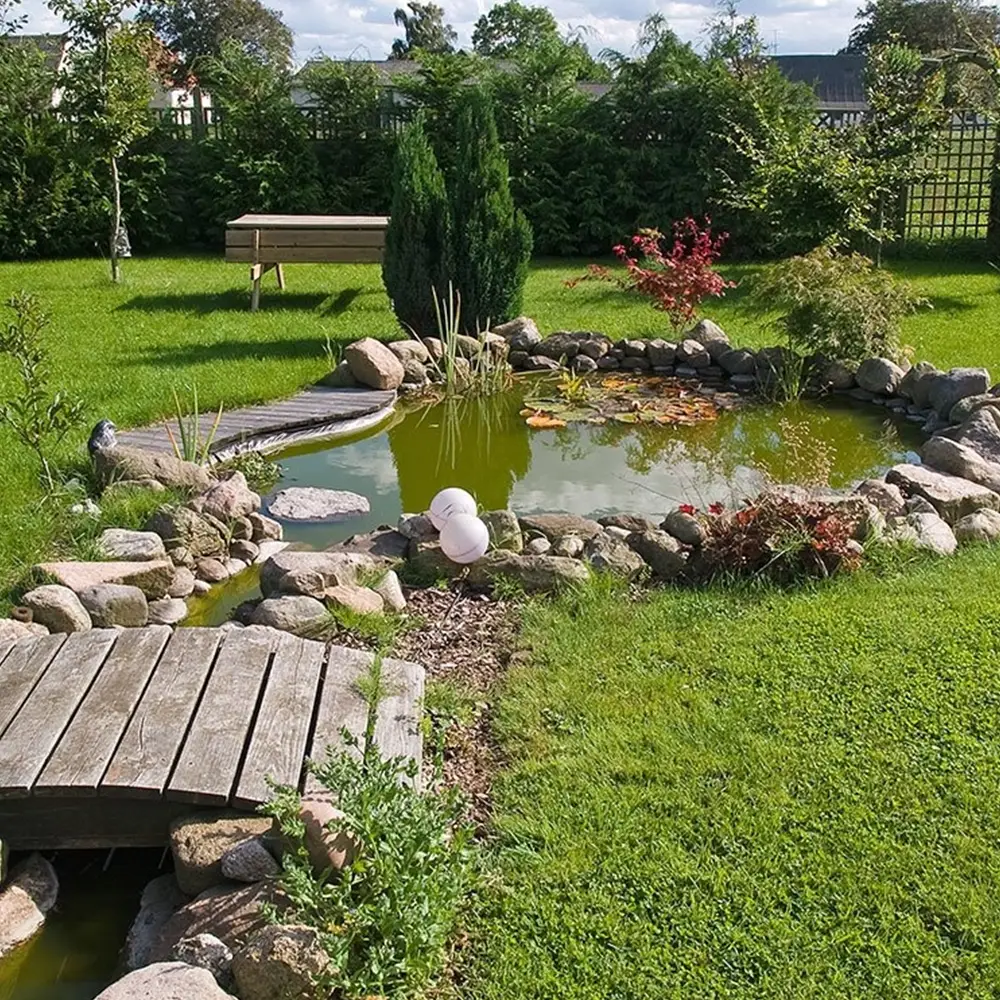 11′ × 16′ pond with a 15′ long stream
Pond Building Cost Calculator
Use the slider in the calculator below to get a better idea of your new pond's cost. Don't forget to reach out for your final price.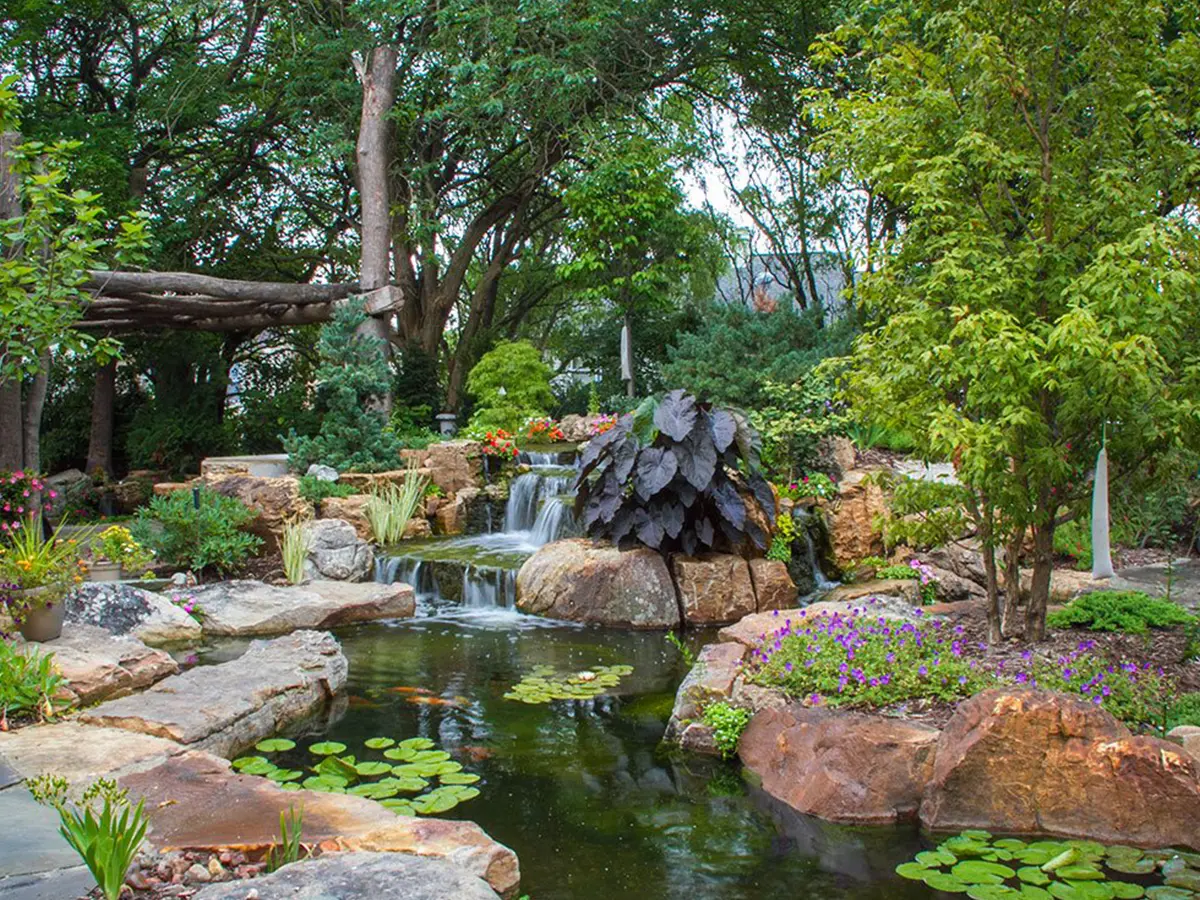 Drag the slider to Get Your Estimate
Your Neighbors In The Panhandle Area Love Working With Us!
We've built dozens of ponds for homeowners in Florida and Tennessee. Now, they all have a thing in common – a beautiful pond that makes their outdoor spaces 2x better! Here's what they all say about working with us!
They installed a pond in my backyard last year and I have enjoyed it immensely! I love the natural, organic design.
They just came this year to drain and clean out — and they did a thorough job and it's clean and sparkling!
Always excellent quality and service in the work that Dreamscapes does because they care!
To have a fully functional pond, there are many factors to consider beyond just stones and water. We will provide a detailed explanation of your options, but the ultimate decision of what materials to use for your pond is yours.
Ponds require a lot of decorative aggregates – or stones. They'll help define the shape of your pond and transform it from a basic backyard feature into a stunning water display.
Some of the most popular stones used in pond building are slate chippings and paddle stones, gravel and other aggregates, cobbles and pebbles, and even boulders for larger ponds.
Because ponds are artificial, their water quality and cleanliness depend on us. To maintain a healthy and clear pond, you will require a pond filter.
Selecting the right pond filter depends on several factors, including the size of your pond, the amount of sunlight it receives, and the number of plants and fish present. Each filter has its advantages and disadvantages.
Some of the best water filters on the market are OASE BioSmart Pond Filter, Laguna Pressure Flo Filter, and Pond Boss Filter Kit.
You'll find pond water filters from as cheap as $50 to over $1,000 for a high-quality and high-volume pond water filter.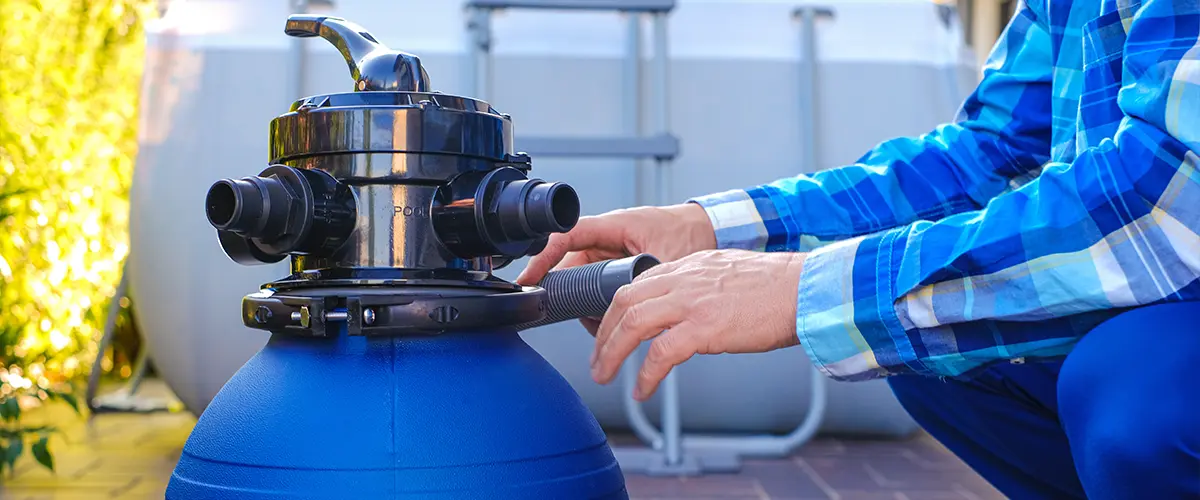 There are many plant options available for your water feature, which can enhance your pond's ecosystem and give it a more finished appearance. Here are just some of the plants you can get:
While koi fish are commonly found in ponds, many other animals can live in and around your pond without causing harm.
Among the fully submerged plants or the floating plants, homeowners can also add: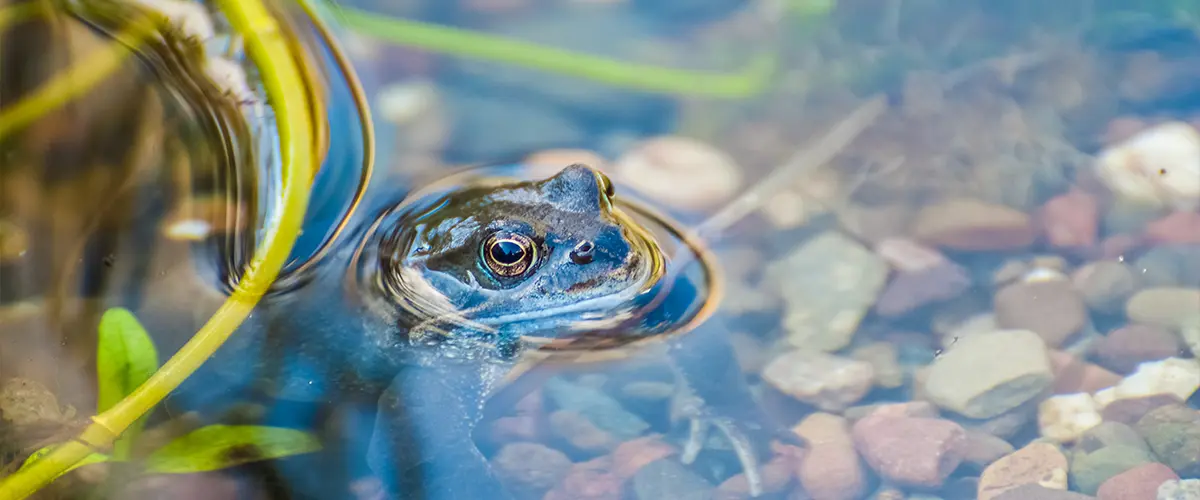 A High-Quality Pond Building In Gulf Breeze, FL
We prioritize your comfort and satisfaction throughout our pond-building process. You'll have a straightforward and easy-to-follow experience, with open communication and the ability to make important decisions for your project.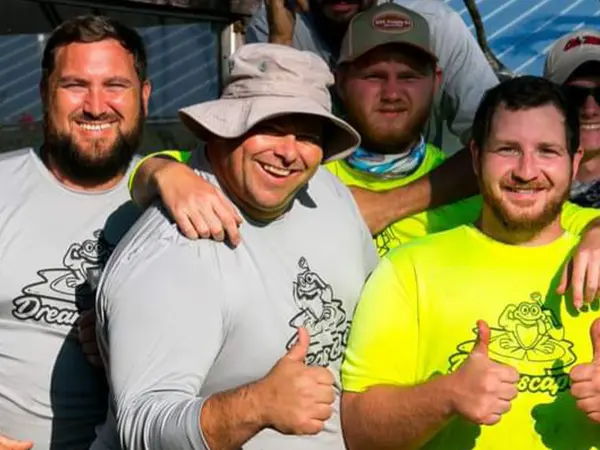 Contact us, and let's discuss your project.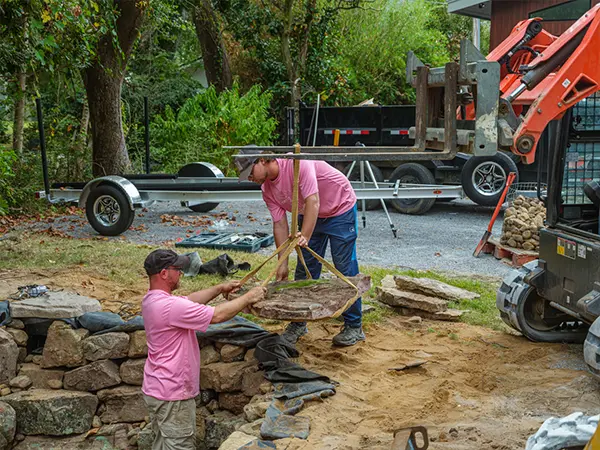 We'll do a thorough clean-up of your pond.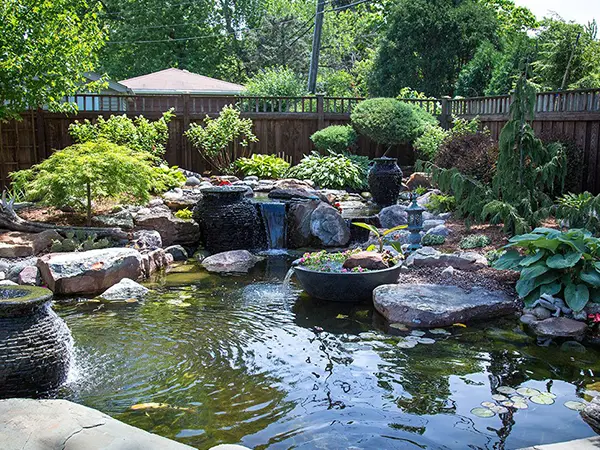 Enjoy the serenity of your water feature!
Frequently Asked Questions
Get A Professional On Your Upcoming Pond Building In Gulf Breeze, FL
To get the most value for your money, it's essential to collaborate with an expert in pond building, as it is a significant investment.
At Panhandle Ponds, we're dedicated to providing you with a premium pond that is both long-lasting and visually appealing, all at a fair price that doesn't break the bank.
Get ready to receive:
Bring Water's Benefits To Your Lifestyle With A Pond!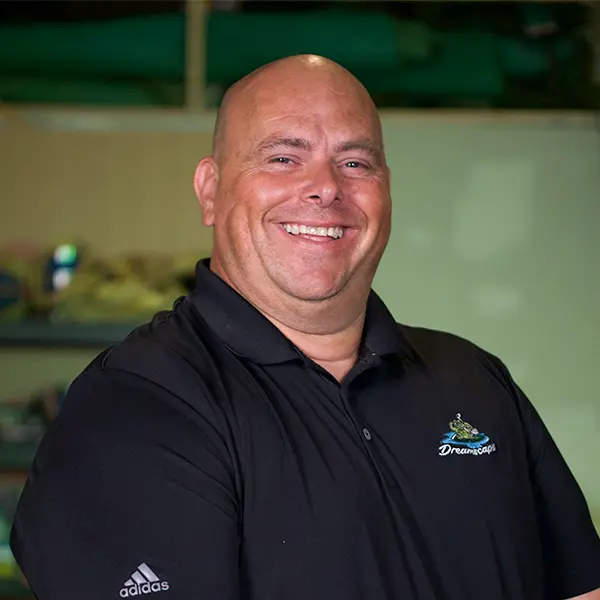 If you're determined to get a quality and reliable water feature, our pond building in Gulf Breeze is your best bet! Give us a call at (850) 723-0511 or request your free quote and let's talk!