Keep your fish safe and healthy and your pond pristine with pond cleaning in Pensacola, Gulf Breeze, Navarre, Fort Walton Beach, and more of The Florida Panhandle.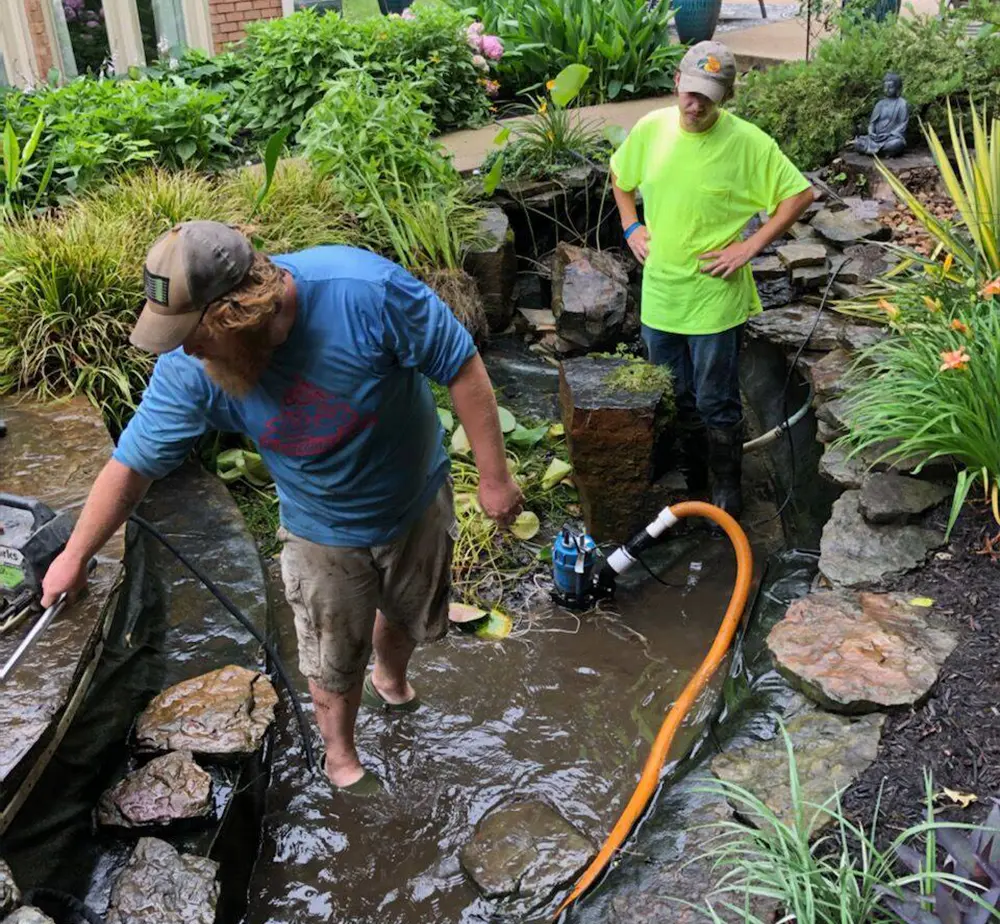 Scroll down to discover pond cleaning options, process, and pricing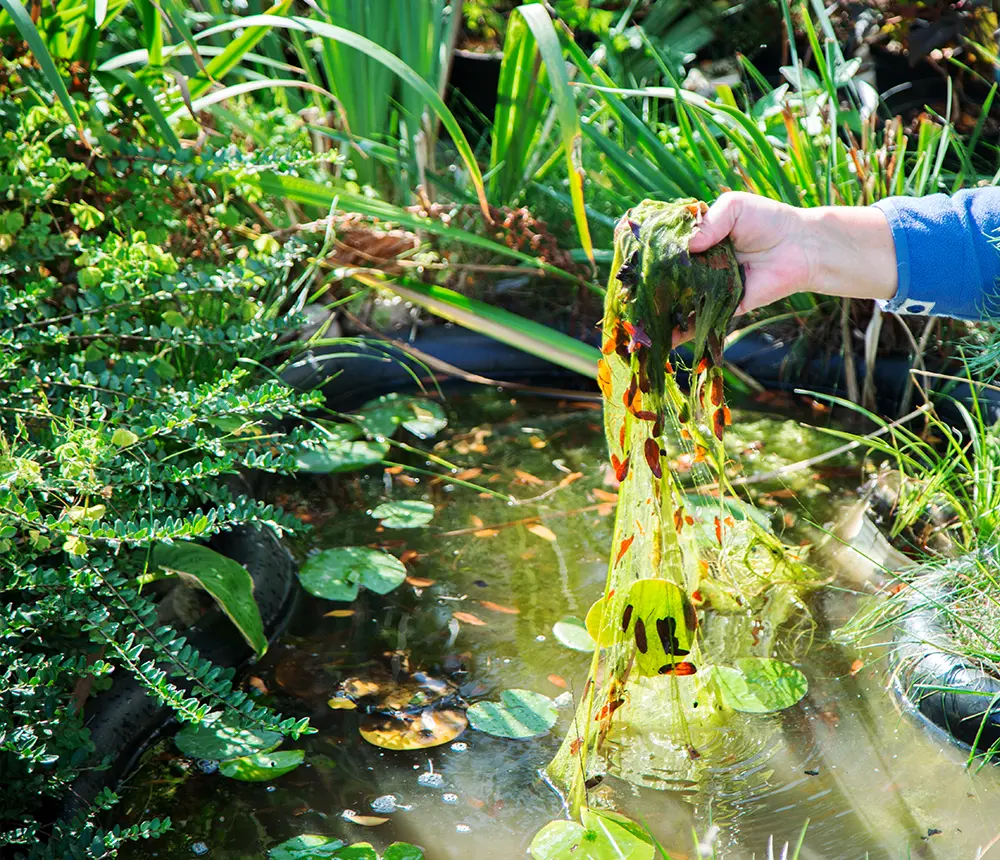 A Healthy, Clean, And Thriving Pond
A pond provides a multitude of benefits to you, your family, and the environment, but only if it's in its best condition.
Whether you just installed a new pond or you moved into a new house with a water feature that needs attention, you want to feel proud of owning it.
We'll make sure that your pond or water feature is sparkling clean and free of algae, sludge, and leaves so that you can enjoy it all year long, stress-free.
You Too Can Enjoy A Clean Pond All Year Long
Before
After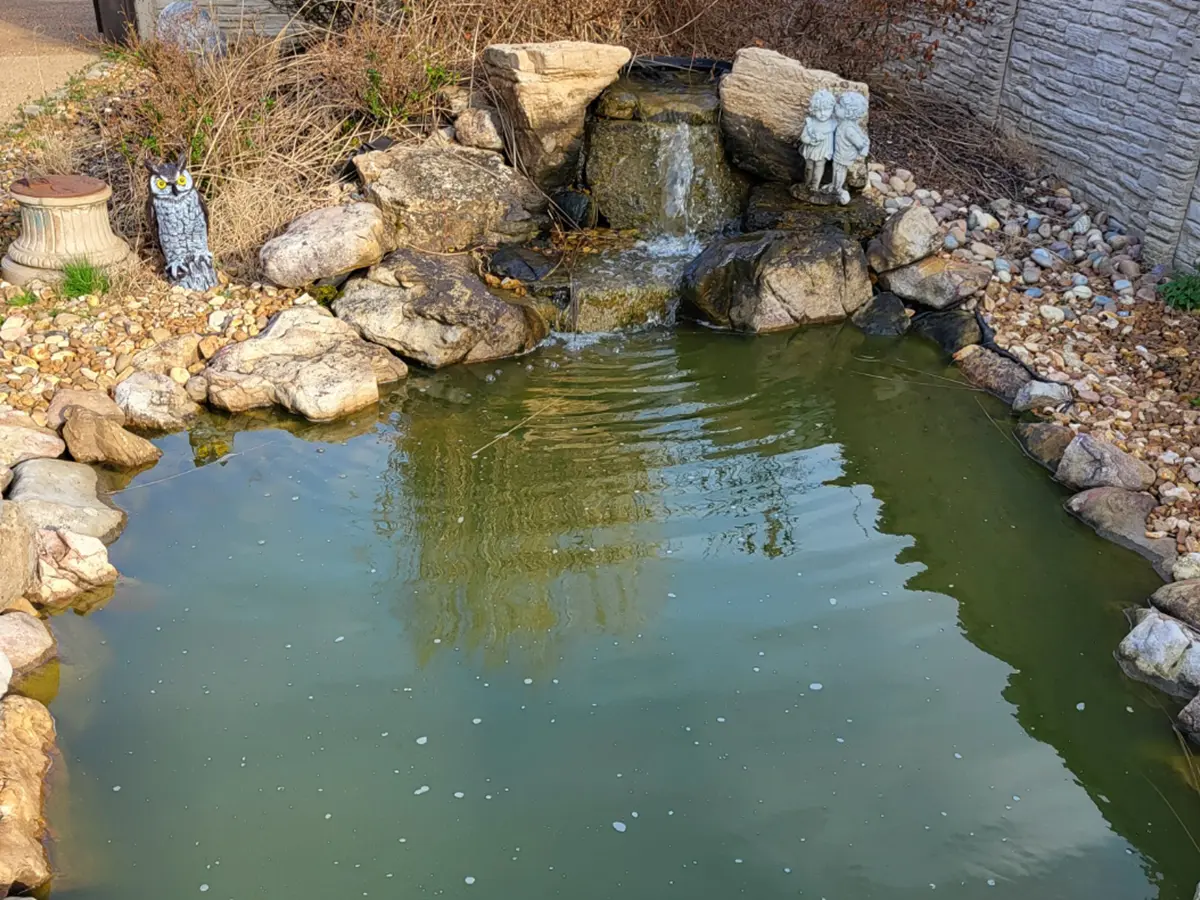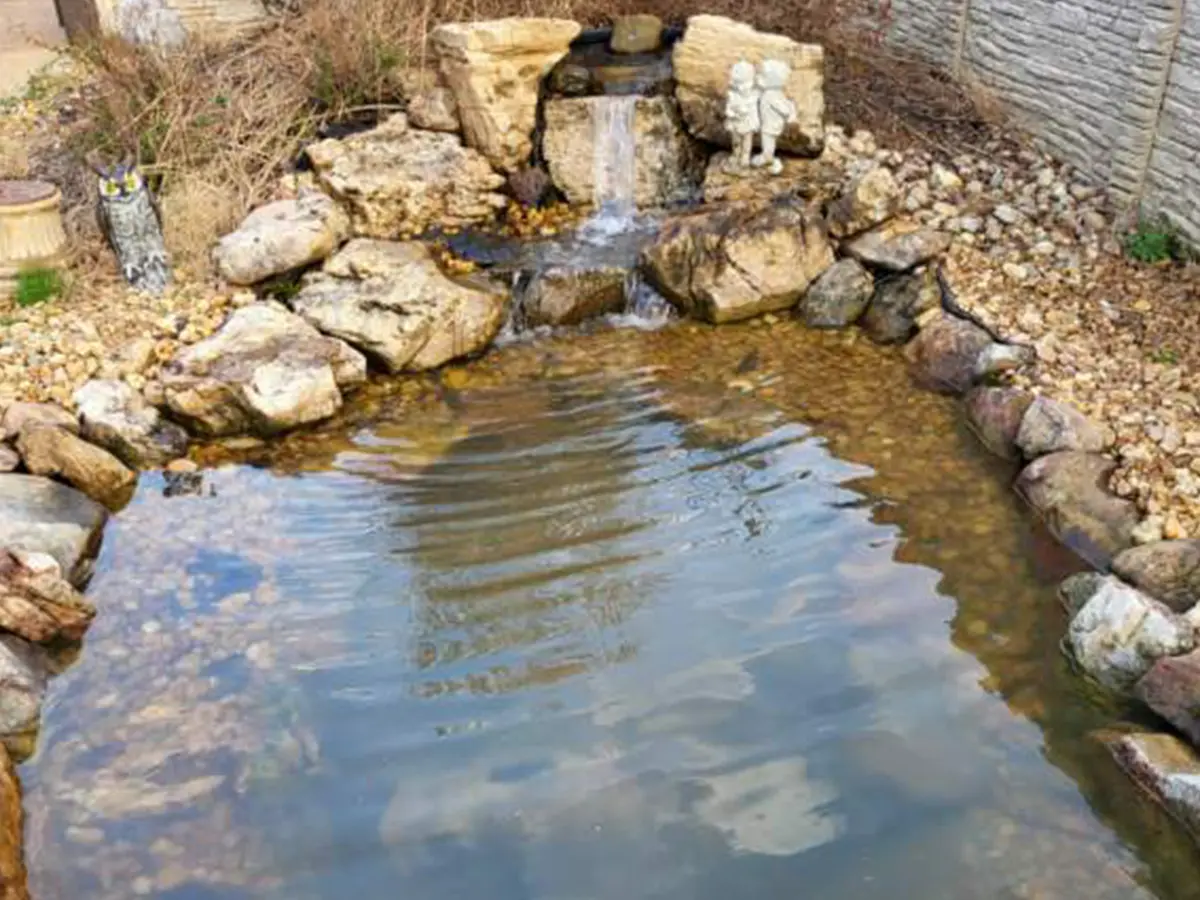 Before
After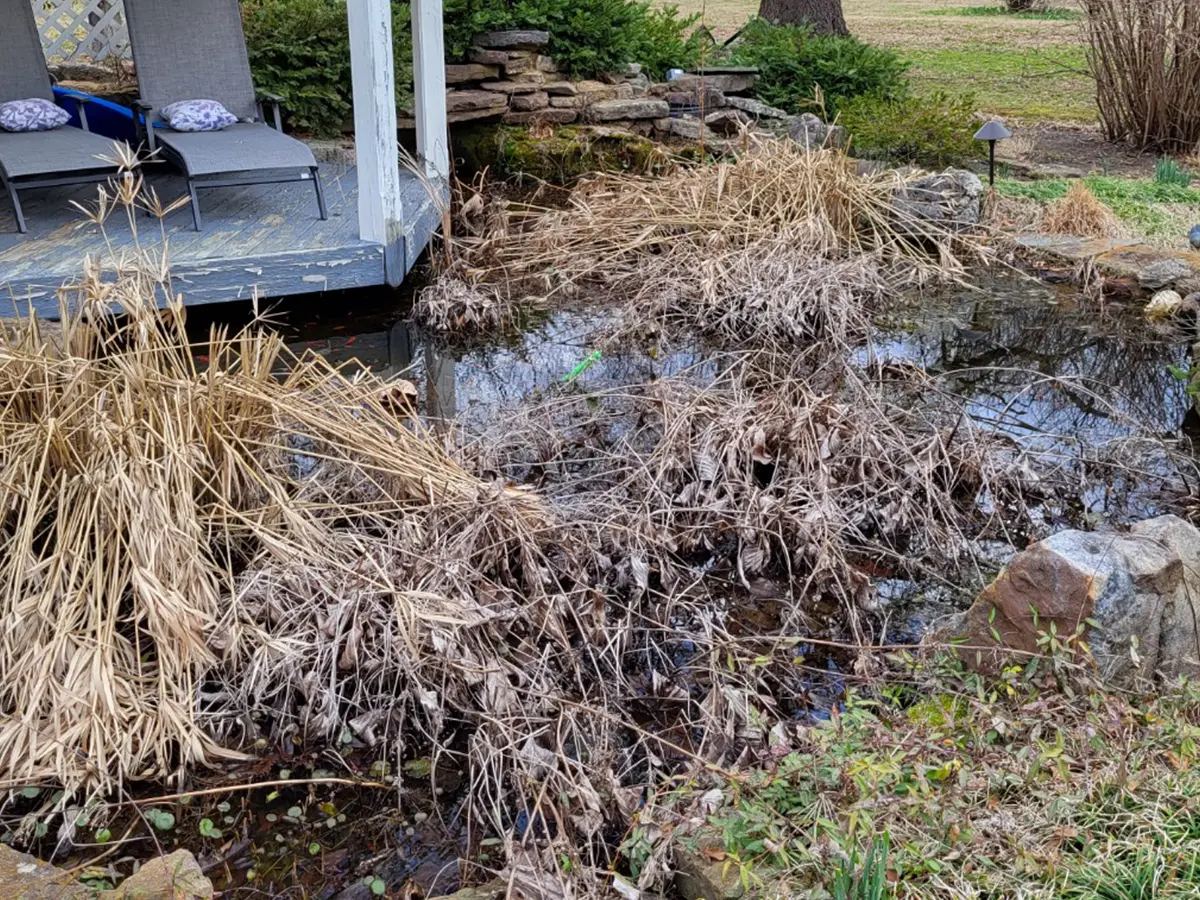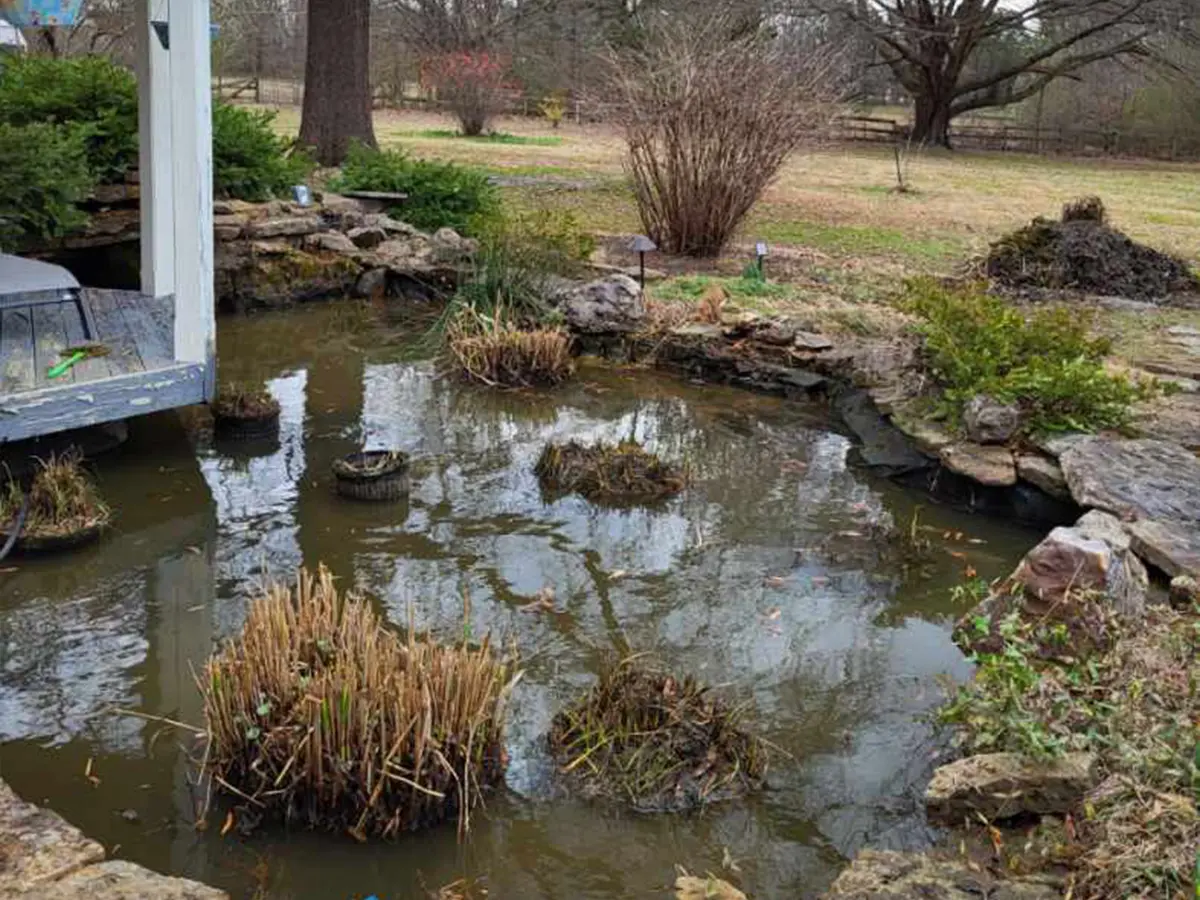 Before
After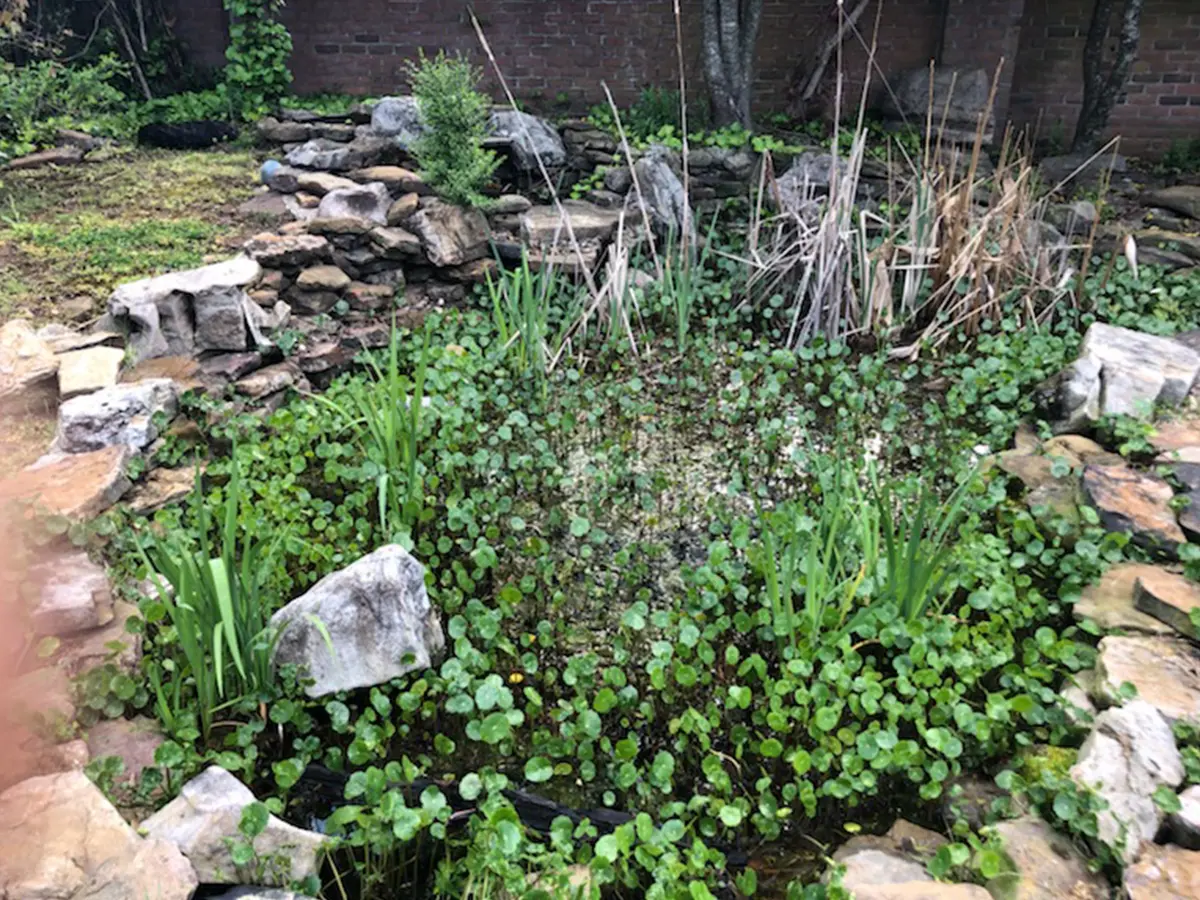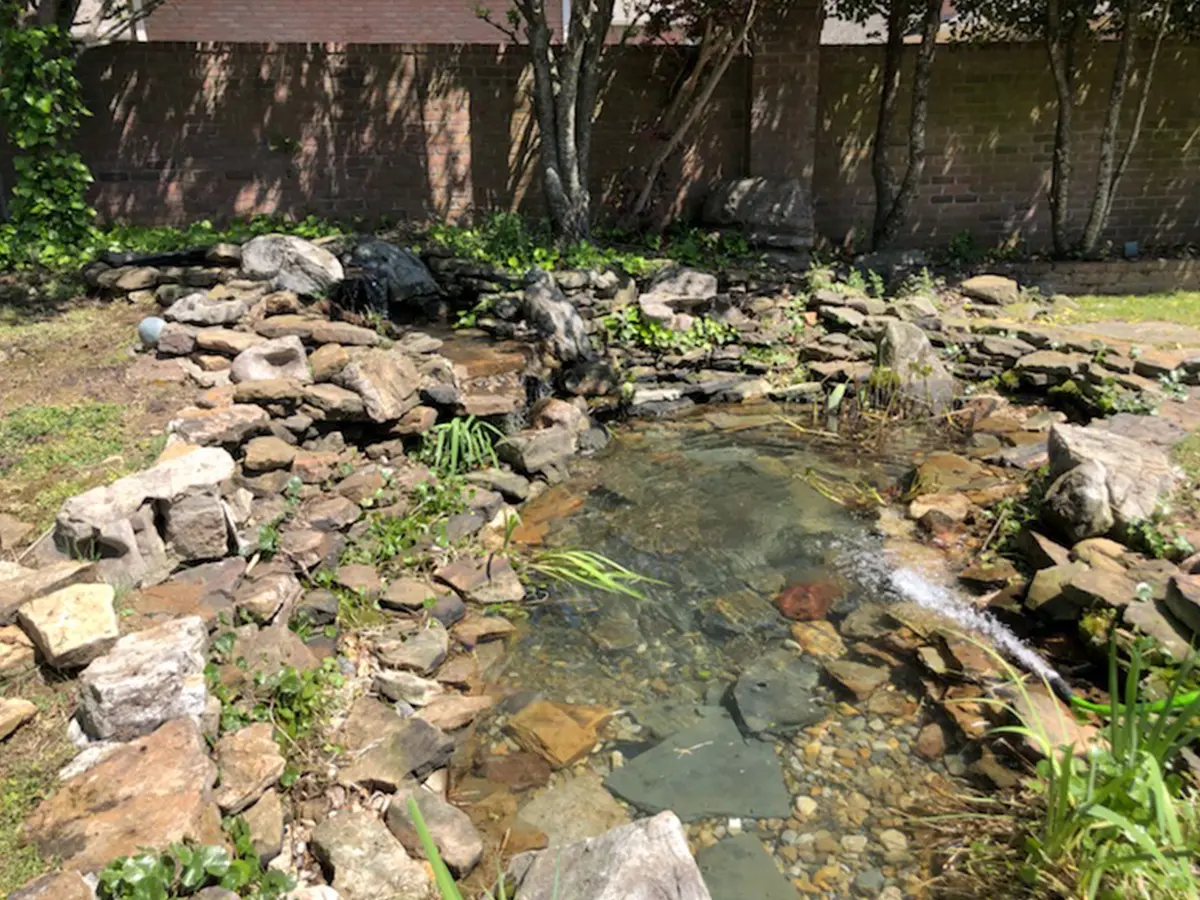 Stay In The Know With These Pond Cleaning FAQ
The best way to clean a pond is through an "exploratory drain and clean" process, which involves draining the pond, cleaning the sludge, and inspecting the liner for any leaks. Other steps in basic pond cleaning include pressure washing, removing debris, skimming the surface of the water, removing leaves and other waste, and cleaning the filters.
To clean the bottom of a pond without draining it, you can use a pond vacuum, a net, or skimming the water to remove leaves and other debris.
For a deep clean, draining the pond is recommended. Bacteria helps decompose waste, but fine particles will still remain at the bottom of the pond, which can only be removed by draining the water.
To remove muck from a pond naturally, you can use different water features and products, such as "MuckAway" or "sludge buster," which contain high concentrations of beneficial bacteria.
These bacteria help break down the muck, reducing its presence in the pond. Alternatively, you can also consider installing a sediment removal system. Keeping the pond balanced with the right bacteria and clean filters can help reduce the buildup of muck over time.
A pond should be cleaned at least once a year to maintain a healthy ecosystem. If you are using beneficial bacteria, the interval between cleanings can be longer, but an annual cleaning is still recommended.
For ponds with expensive fish, it's important to prioritize cleaning and maintenance to ensure their health and well-being.
Common treatments include beneficial bacteria, dechlorinator, and algae control products such as liquid barley extract. The specific treatments will depend on the unique features of your pond ecosystem. By using treatments that promote a balanced ecosystem in the pond, we work with Mother Nature, not against her.
Beneficial bacteria help to break down waste and maintain water clarity, while a dechlorinator removes harmful chemicals that may be present in tap water. Algae control products reduce algae growth and also contribute to water clarity. At Panhandle Ponds, we'll make sure to determine the best treatment for your pond and help you understand its specifics.
When removing fish and other creatures from a pond during cleaning, it's important to handle fish carefully to minimize their stress.
We do this by carefully netting the fish and placing them in large containers filled with water from the pond. This helps to ensure that the water quality and temperature in the holding tanks are similar to the pond, reducing stress on the fish.
We also ensure that the holding tanks are safe and shaded until the cleaning is complete and the fish can be safely returned to the pond.
A Pricing Guideline For Your Pond Cleaning
Your pond cleaning price mainly depends on the size of your pond, when it was last cleaned, and the depth of your pond.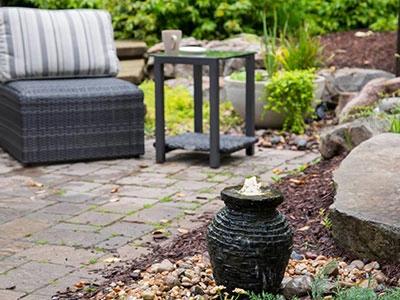 This would be cleaning a small pond that's around 6′ × 8′ in size.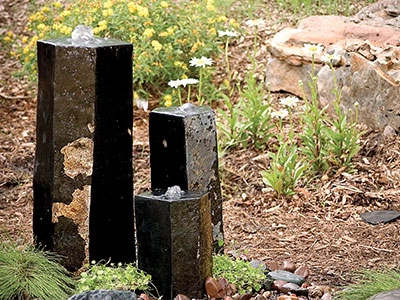 This would be cleaning a medium sized pond (eg. 8′ × 11′).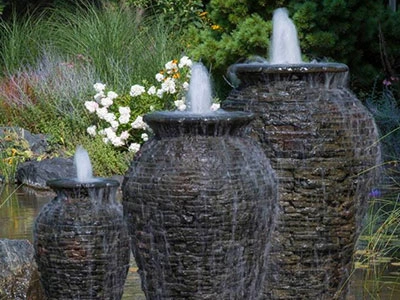 This applies to cleaning a large pond (eg. 11′ × 16′).
* Please note that prices are rough estimates and may change based on location, space, design, and materials. You'll get an exact quote after our in-house consultation.
Pond Cleaning Cost Calculator
Get your pond cleaning estimate by using the sliders in the calculator below. Be sure to reach out to us for your final quote.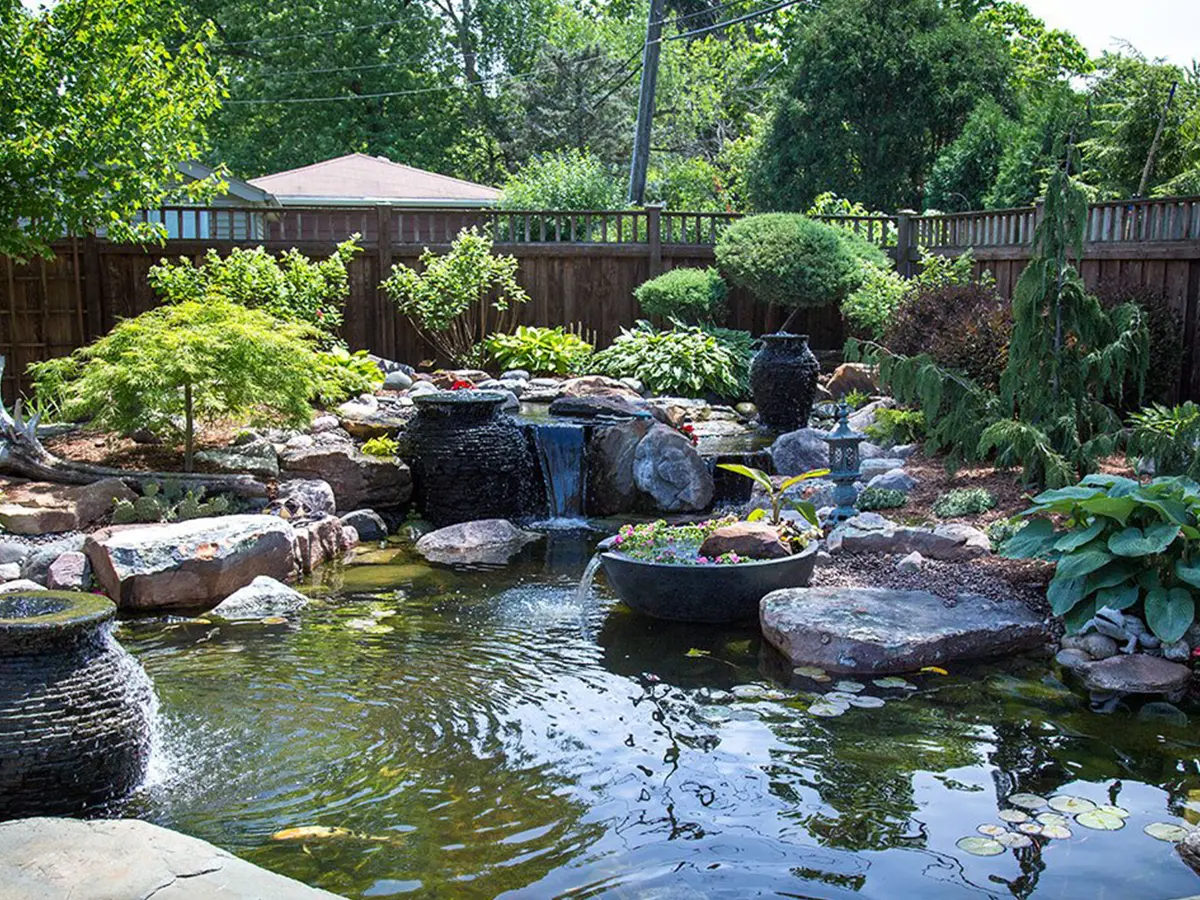 Drag the sliders to Get Your Estimate
Your Hands-Off Pond Cleaning
Sit back and relax while we carefully clean your pond. Once cleaned, our staff will show you tips and tricks to maintaining a sparkling clean water feature.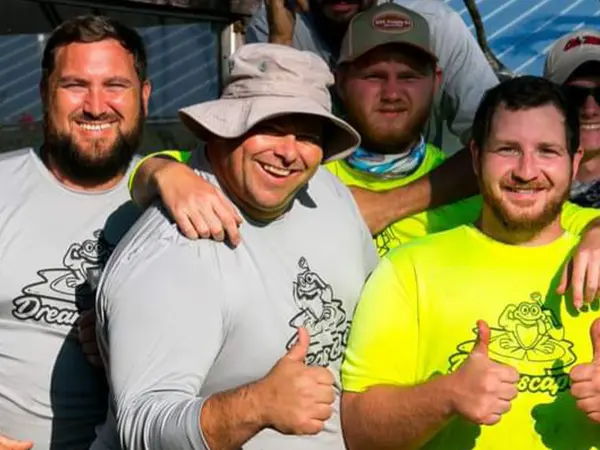 We identify the best treatment for your pond.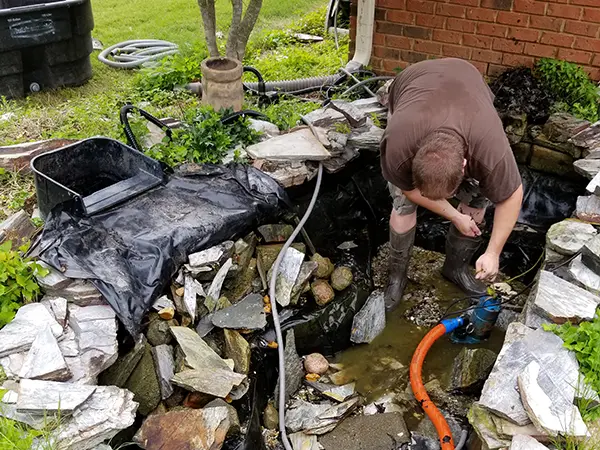 Our team of experts cleans your pond down to the last pebble.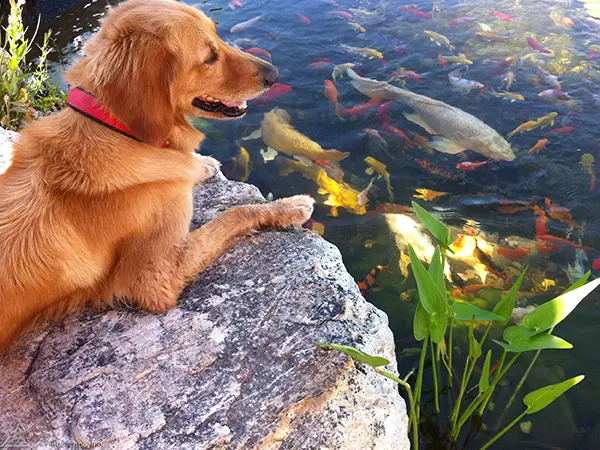 Enjoy a sparky-clean pond that adds beauty to your garden.
Experience True Excellence For Your Water Feature
I struggled for the past two years trying to keep our fish pond clean. Thankfully, I responded to a mailer I received from Dreamscapes and setup an appointment to have my pond cleaned from those who know what they're doing.
Alex and Nate were very professional, courteous and detail-oriented. The pond looks great, and Bubba followed up with me to offer tips to help me keep it clean.
If you have a pond, do yourself a favor and go with the pros at Dreamscapes Landscaping!
Outstanding job from an outstanding crew!! First major clean out of 8 year old Koi pond handled with ease.
Highly recommend these guys, they know exactly what they are doing.
They'll definitely be receiving repeat business from me…
I love the pond renovation done by the Dreamscapes team! They were very easy to work with, from the quote to the consultation to the pond install.
The pond is beautiful and they did an amazing job, thoughtfully putting the water feature where we can enjoy it when we are outside and inside looking out the window.
The workmanship is excellent and everyone was friendly. They created a lovely edge for the pond and deep spaces for the fish. There pricing was reasonable. I would highly recommend Dreamscapes.
Ready To Enjoy A Clean Pond All Year Long?
Owner Bubba's message for you:
Working With Panhandle Ponds Guarantees You'll Get
Before we start cleaning your pond, we take great care in removing your koi and other fish and temporarily housing them in special tanks designed to minimize stress.
Whether it's a simple seasonal clean or an extensive exploratory drain & clean, we treat all our customers with the same care and dedication.
Our goal is for you to enjoy a clean pond for as long as possible. We happily share tips and tricks that will help you keep your pond clean for longer with minimal work.
Enjoy a sparkling clean pond all year long
Save time for what matters most to you and leave the cleaning of your pond to professionals.