What Water Feature Would You Like To Explore?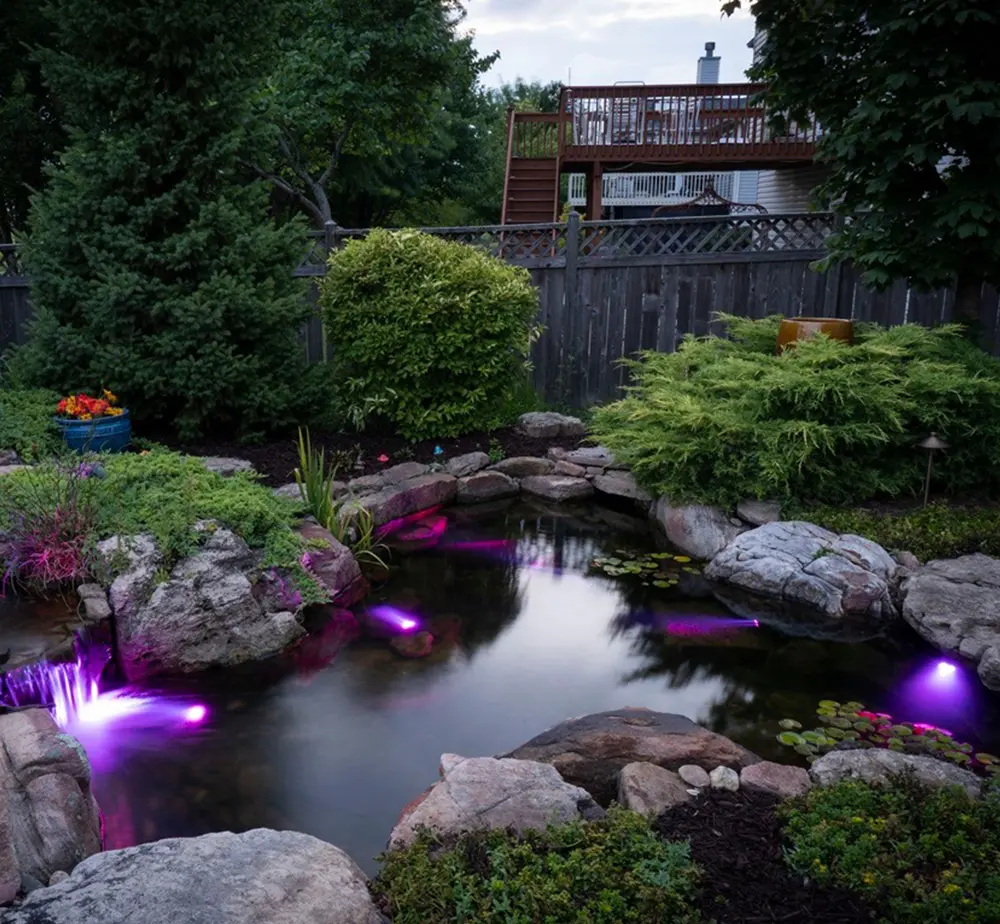 Or scroll to explore gallery and case studies on your own
Mr. Bubba Hogan i.e. Midsouth Ponds is the leading Pioneers in Placing Precious Ponds in the Region because they deliver diligent service, they enjoy bringing relaxation to the Community, and they have a Beautiful Body of Work that serves as their Excellence in Execution!
Please check out their YouTube Channel to view their Wonderful Work and Dutiful Details at Midsouth Ponds!
I have an outdoor pond that had fallen into disrepair because of neglect. I procrastinated about getting if fixed. When I finally decided to get it done, I reached out to MidSouth Ponds.
Bubba, was friendly, the process was easy. I took photos, sent them in a text and got a quote. It was that easy! I love, love the finished product.
Philip, the pond designer was super helpful in offering ideas, about additional plants that would enhance the water feature. 10/10 I highly recommend.
I highly recommend Dreamscapes. I have been having trouble with my coy pond. Dreamscapes returned my call immediately and my problem was quickly taken care of and their prices were reasonable. I am extremely pleased with their services and will definitely call on them again
Pond Building Case Studies In Florida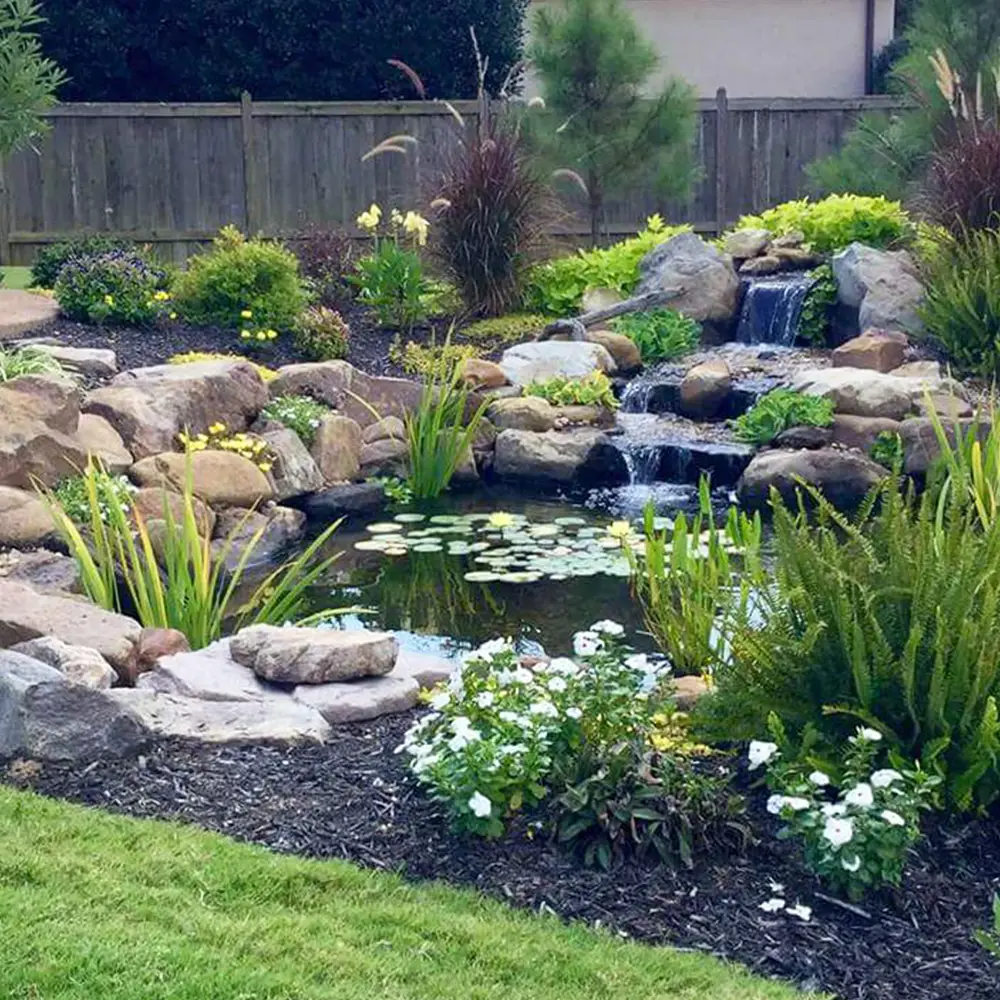 8′ × 10′ pond Construction
This 80 ft² pond building project involved a wide array of materials and features to create a serene aquatic haven. The foundation comprised 4.5 tons of stone and an additional ton of gravel, carefully arranged to provide stability and aesthetic appeal. We used boulders thoughtfully to enhance the natural ambiance. 
To ensure efficient water management, we installed a skimmer, a reliable rubber liner, a cutting-edge water filtration system, and a 3000 gallons/hour pump. At the end, we added a small plant and fish package to fill this pond with life. 
This project was quoted at $8,000, and the stone and gravel were $2,000 alone.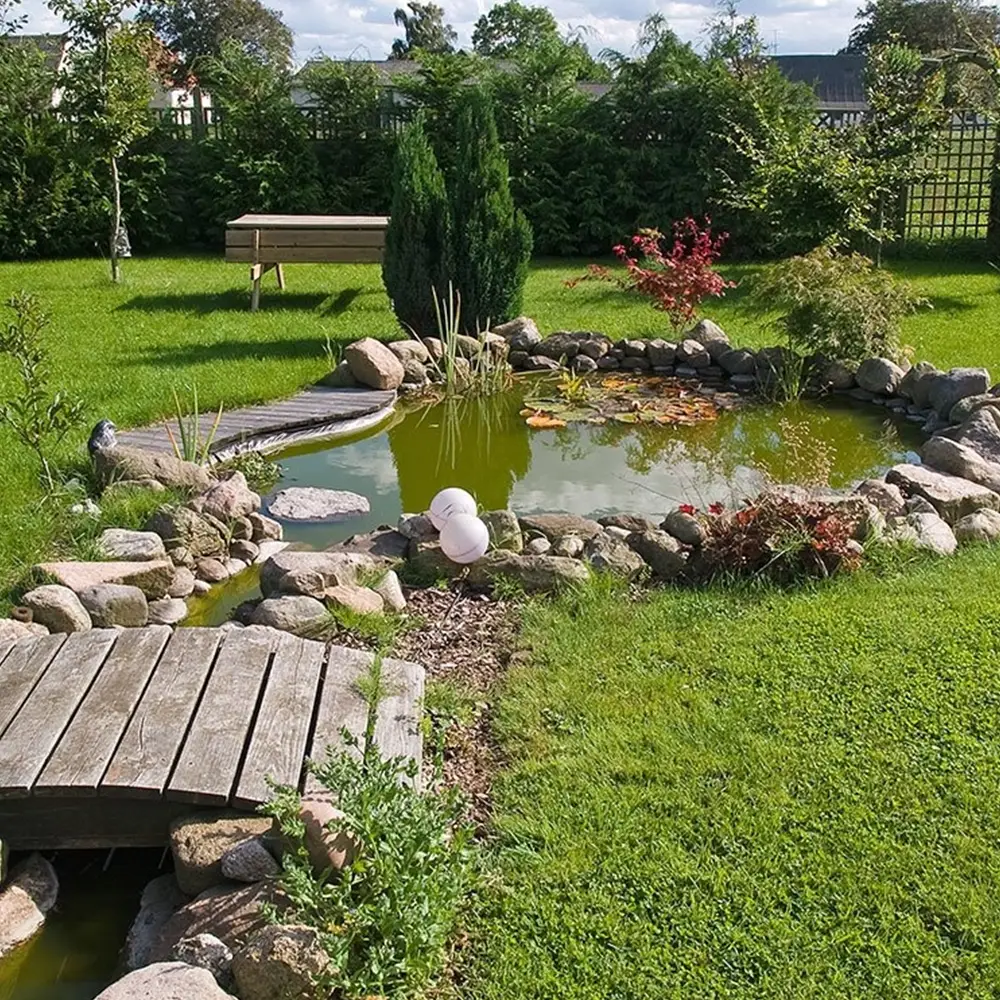 11′ × 16′ pond with a 15′ long stream
This 176 ft² pond building was connected to a 15 ft. stream, resulting in a breathtaking aquatic masterpiece. We used a total of 8 tons of stone and 2 tons of gravel to form a picturesque landscape that exuded both charm and durability. 
We also added a skimmer and a rubber liner, along with a bio-fall waterfall filtration mechanism to guarantee crystal-clear water. For the pump, we used a 9,000 gallons/hour pump. To complete the water feature, we added a bridge and a medium plant and fish package. 
The entire project was quoted at $18,000, with the stone and gravel alone accounting for $5,000 of the total cost.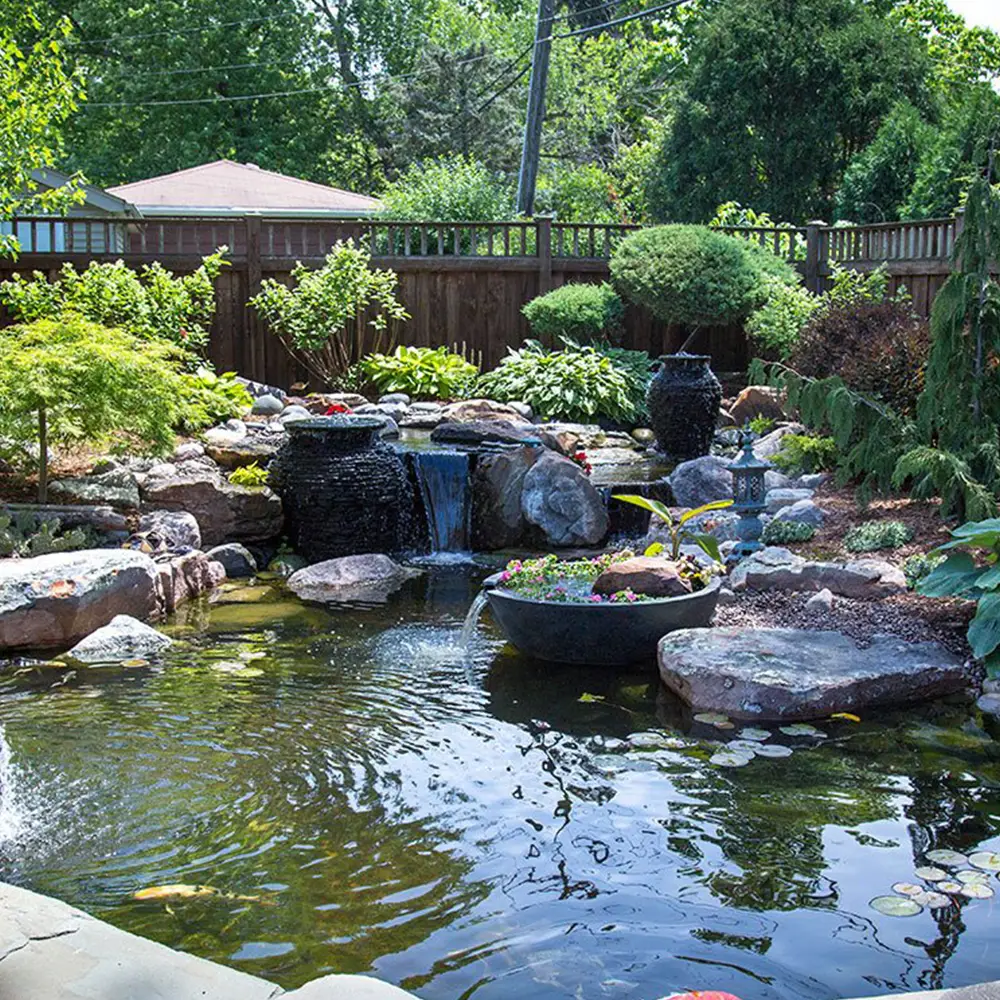 16′ × 21′ Pond Construction
This ambitious and rather large pond was a 336 ft² project that our team tackled with utmost precision. We used 30 tons of carefully chosen stone and 5 tons of gravel to form a robust and captivating foundation, while some boulders added a touch of natural grandeur and dimension. 
The project featured a skimmer and a reliable rubber liner, complemented by a waterfall filtration system (bio-fall) and two powerful 9,000 gallons/hour pumps. elegant urns for added aesthetics. The centerpiece of the design were the magnificent urns you with a waterfall you see in the picture. To finish up, we added a high-end plant and fish package that are bound to live a happy life from here on out. 
This pond building project was quoted at $65,000, with the stone and gravel costs alone amounting to $18,000.
Create A Breathtaking Backyard With A Pond
Let's bring the magic of water to your home with a custom pond.
I had a waterfall and stream installed in my backyard last year to hide a corner that I couldn't get plants to grow in.
They took my vision and turned it into reality. I've had a couple of issues with one of the pumps and each time they have been professional and responsive, quickly fixing the problem.
I highly recommend this company to everyone trying to update/upgrade their yard. I truly love it and it makes this space a tranquil area to relax!!
It definitely beautified the area.
I struggled for the past two years trying to keep our fish pond clean. Thankfully, I responded to a mailer I received from Dreamscapes and setup an appointment to have my pond cleaned from those who know what they're doing.
Alex and Nate were very professional, courteous and detail-oriented. The pond looks great, and Bubba followed up with me to offer tips to help me keep it clean.
If you have a pond, do yourself a favor and go with the pros at Dreamscapes Landscaping!
We recently purchased a house with a series of waterfalls. Dreamscapes spend over 1.5 days in cleaning the waterfalls/ponds, which weren't properly maintained for several years. The system is working beautifully and looks dramatically better than when we purchased the house.
Additionally, Dreamscapes quoted the job sight unseen. I have to think they spent 2x the amount of time an effort they normally expect. However, when we received the invoice, it matched the quote. I was pleased and surprised. I wouldn't hesitate to refer them and plan to use them in the future.
Pondless Waterfalls Case Studies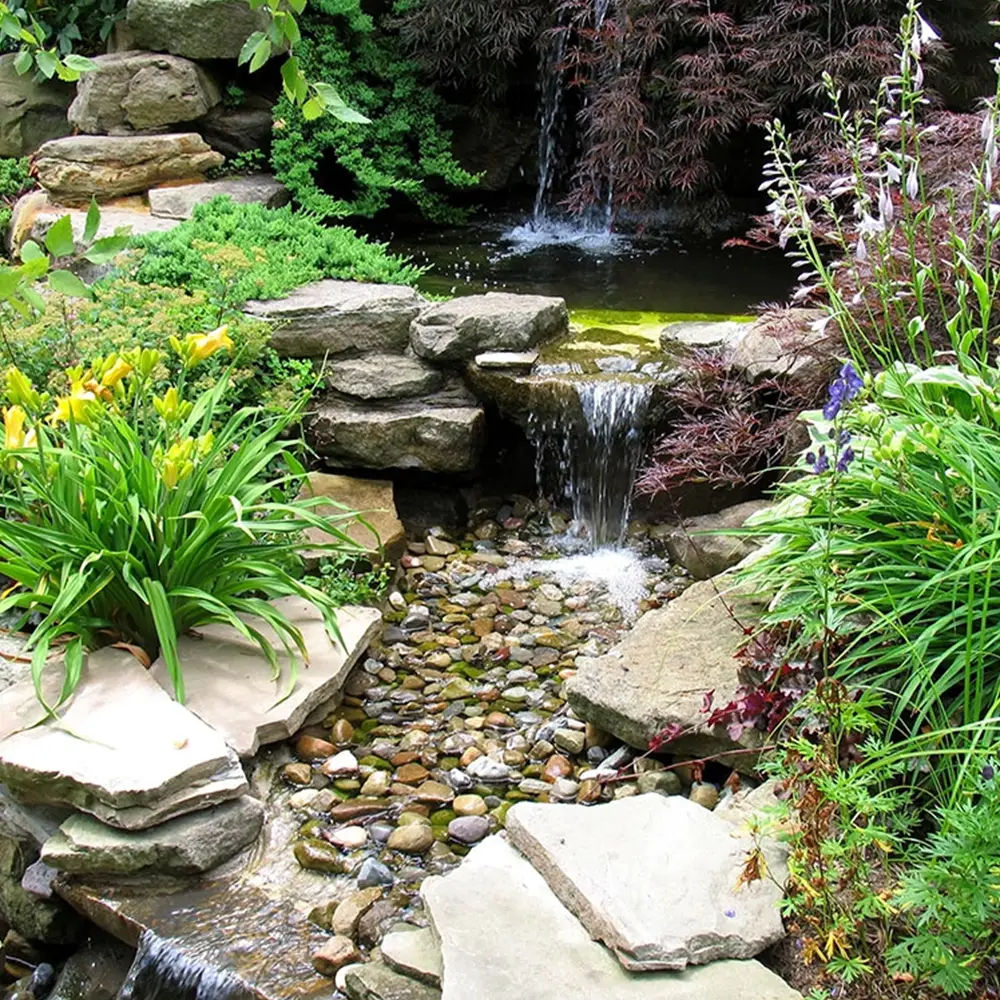 20′ stream with small pool of water
This beautiful 20 ft. pondless waterfall project brought the soothing sounds of flowing water to our client's backyard. The pondless waterfall was carefully adorned with a nice mix of stone and gravel to add to its natural charm and texture. We also added some decorative stones for a touch of elegance and depth. 
To ensure seamless water containment, we used a quality liner, an AquaBlox® water storage and a powerful pump of 3000 gallons/hour. A beautiful spillway completed the masterpiece, ensuring a seamless transition from the gentle stream to the small pool of water below. 
The project was quoted at $5,500, with the components accounting for $2,000 and the stone costs amounting to $1,000.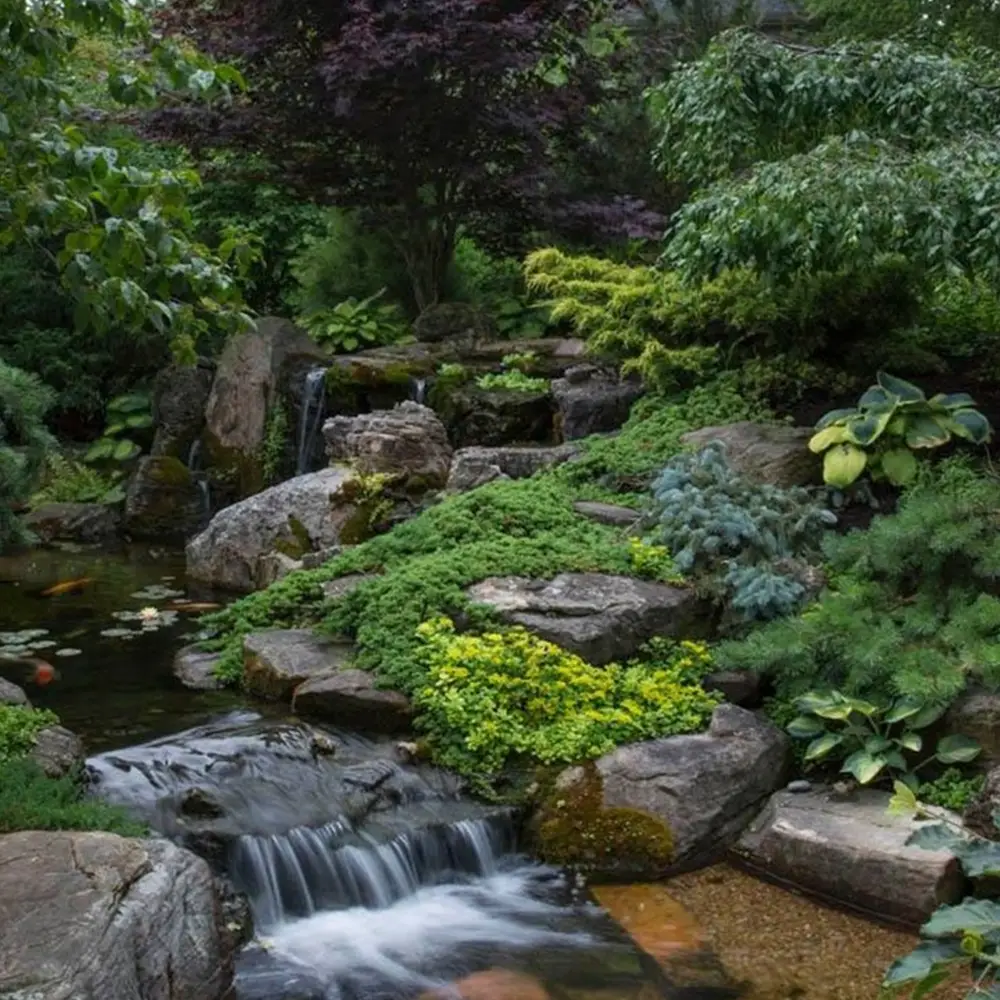 25′ stream with multiple waterfalls
This 25 ft. pondless waterfall project brought grace and grandeur to our customer's life. The project featured a mesmerizing pondless waterfall built with selected stone and gravel for shaping, and boulders to add depth and dimension to the feature. 
We used a durable and high-quality liner, an AquaBlox® water storage, and a powerful pump of 9000 gallons/hour. A  spillway added a touch of luxury and helped the water cascade in the basin we built below. 
The project was quoted at $21,000, with the stone and boulder being the most significant expenses, amounting to $7,000.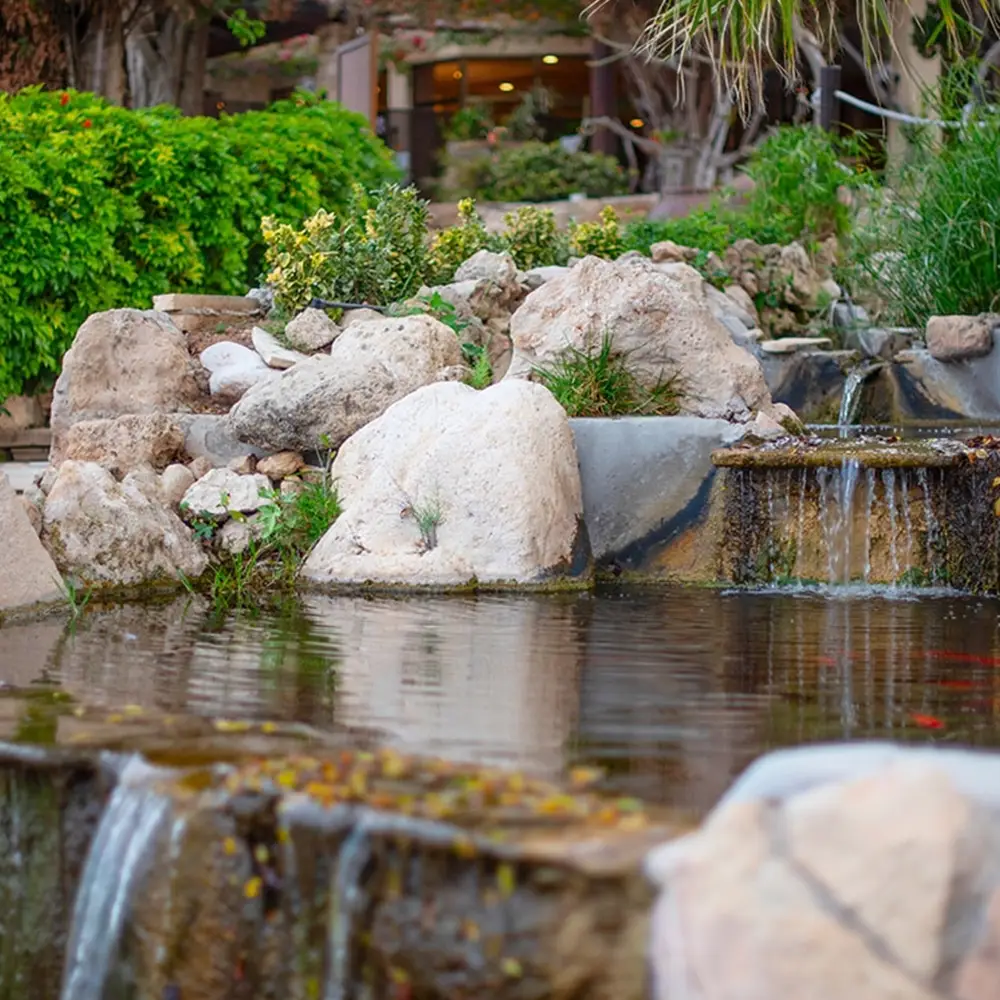 20′ stream with pool of water
This captivating 20 ft. pondless waterfall gave our client the inspiring water feature he's always wanted. 8 tons of stone and gravel made the foundation of this pondless waterfall, and several large boulders added depth and shape to it.
Like on most projects, we used a high-quality and durable liner, an efficient AquaBlox® water storage, and a reliable 9,000 gallons/hour pump. We wanted a quiet and seamless transition for the water, so we went the extra mile with the spillway and made sure the water flows gracefully.
The project was quoted at $25,000, and the stone, gravel, and boulders alone were $12,000.
Enjoy A Serene Backyard Without The Maintenance
Pondless waterfalls are the perfect low-maintenance water feature.
I want to thank Dreamscapes for an awesome job on my father-in-law's water feature. They totally cleaned out the existing feature and rebuilt a new one. 
The final product exceeded our expectations! I highly recommend this company for any water feature / pond needs.
The experience was seamless and very professional. Thanks again Dreamscapes Landscaping!
Arrived the same day I called. They took their time and did a great job!
Very friendly and professional. I was very pleased with the work.
Dreamscapes is the only people who do anything in my fish pond. They show up on time and do excellent work.
I only use them and highly recommend Dreamscapes. They have made major changes in my pond that make it so much more attractive – and the fish are happier as well!
Bring A Touch Of Nature Even In A Small Backyard
Let's create the perfect water feature for small backyard and busy lifestyles