Keep your water feature functional all year long with pond repair in Pensacola, Gulf Breeze, Navarre, Fort Walton Beach, and more of The Florida Panhandle.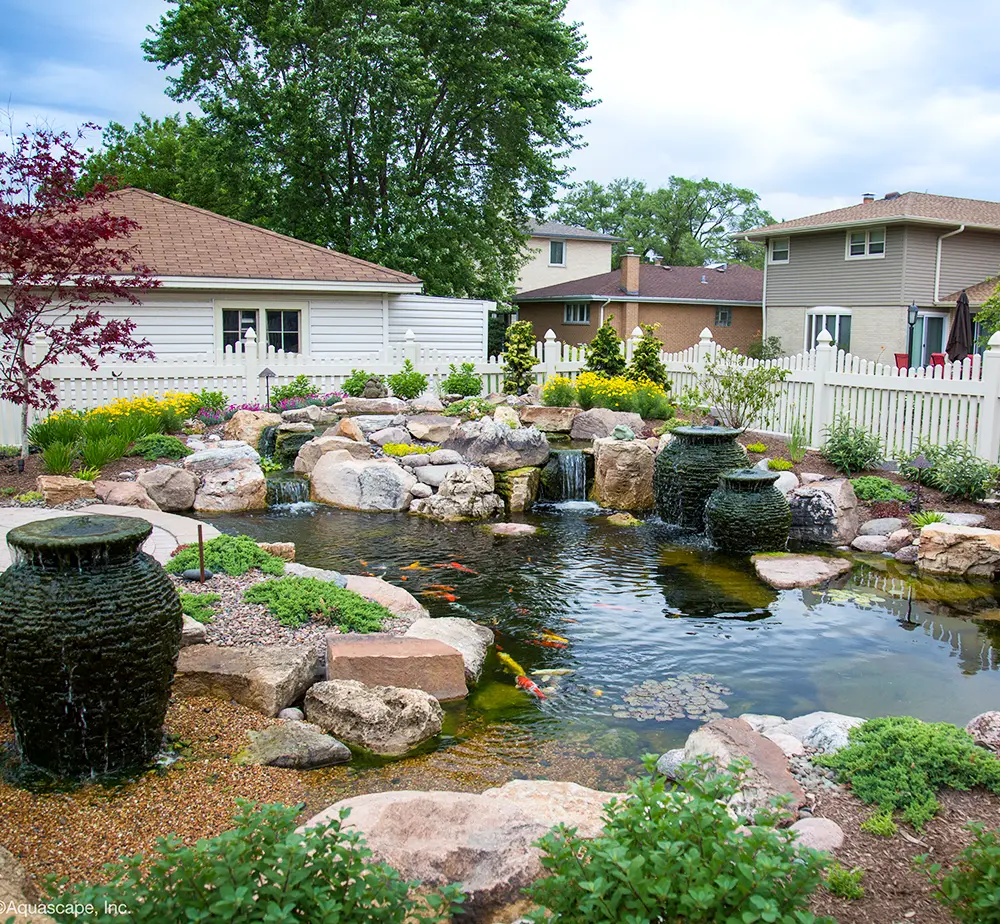 Scroll down to discover pond repair options, process, and pricing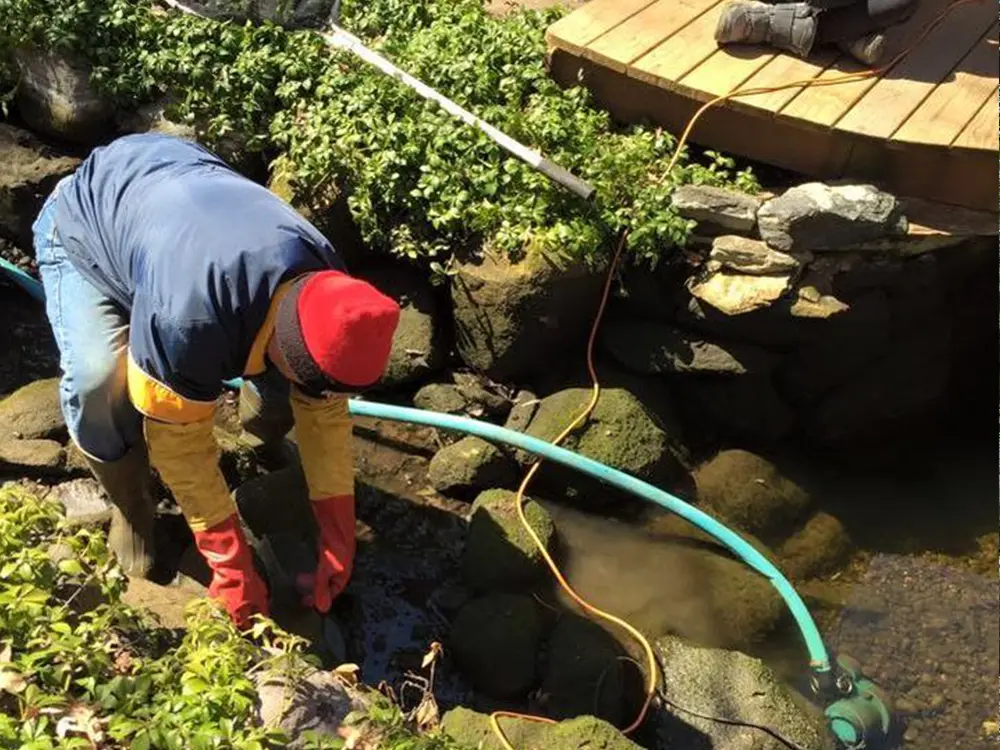 Bring Back The Glory Of Your Pond
As beautiful as they are, ponds are made possible with a lot of structural and mechanical parts that can sometimes go wrong or need maintenance.
Pond repair is a crucial part of maintaining the health and appearance of your outdoor water feature. Whether you are dealing with leaks, water loss, or general wear and tear, our team at Panhandle Ponds has the expertise and experience to bring your pond back to its best.
Our comprehensive approach includes an initial assessment to determine the source of the problem, followed by the repair or replacement of any necessary components. You'll be able to enjoy a beautiful and functioning pond in no time.
Our pond repair services include:
A New Life For The Same Beautiful Pond
Before
After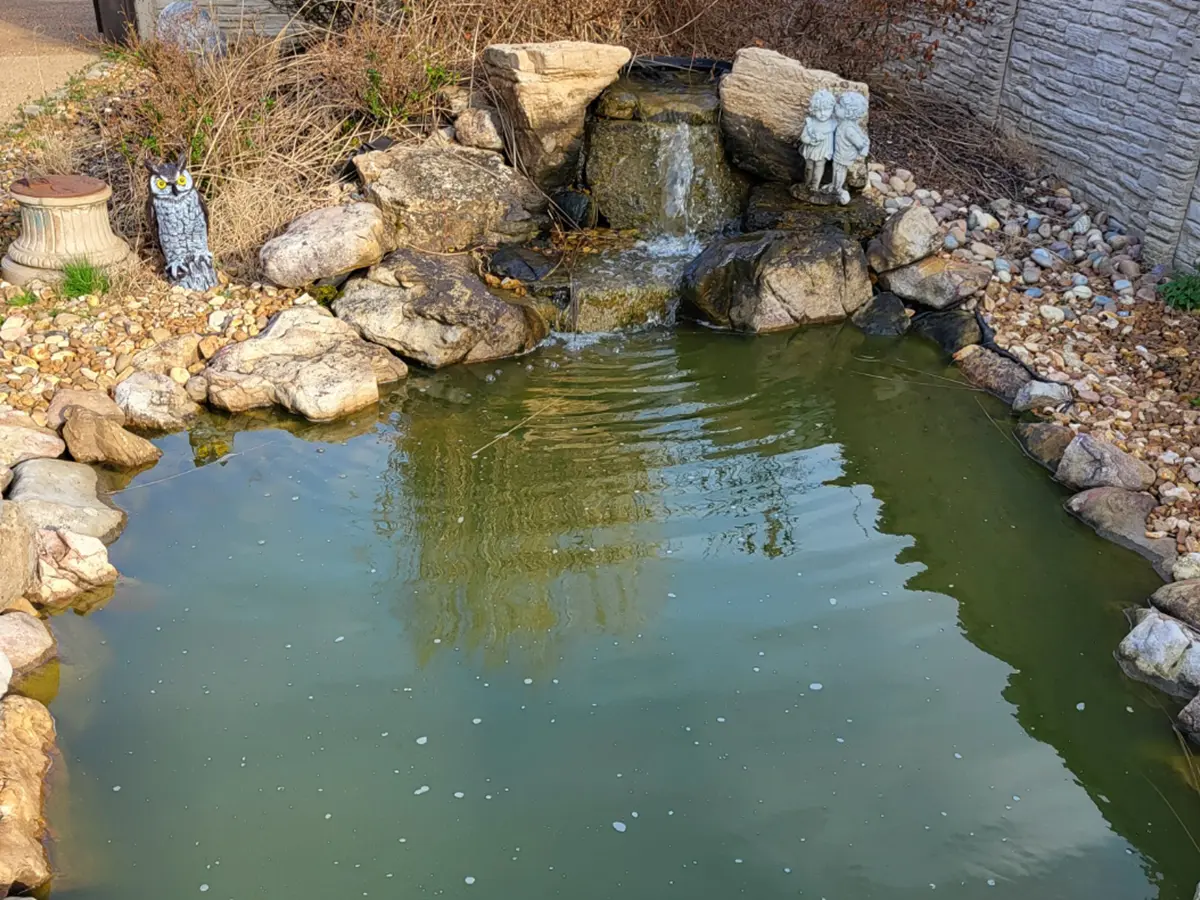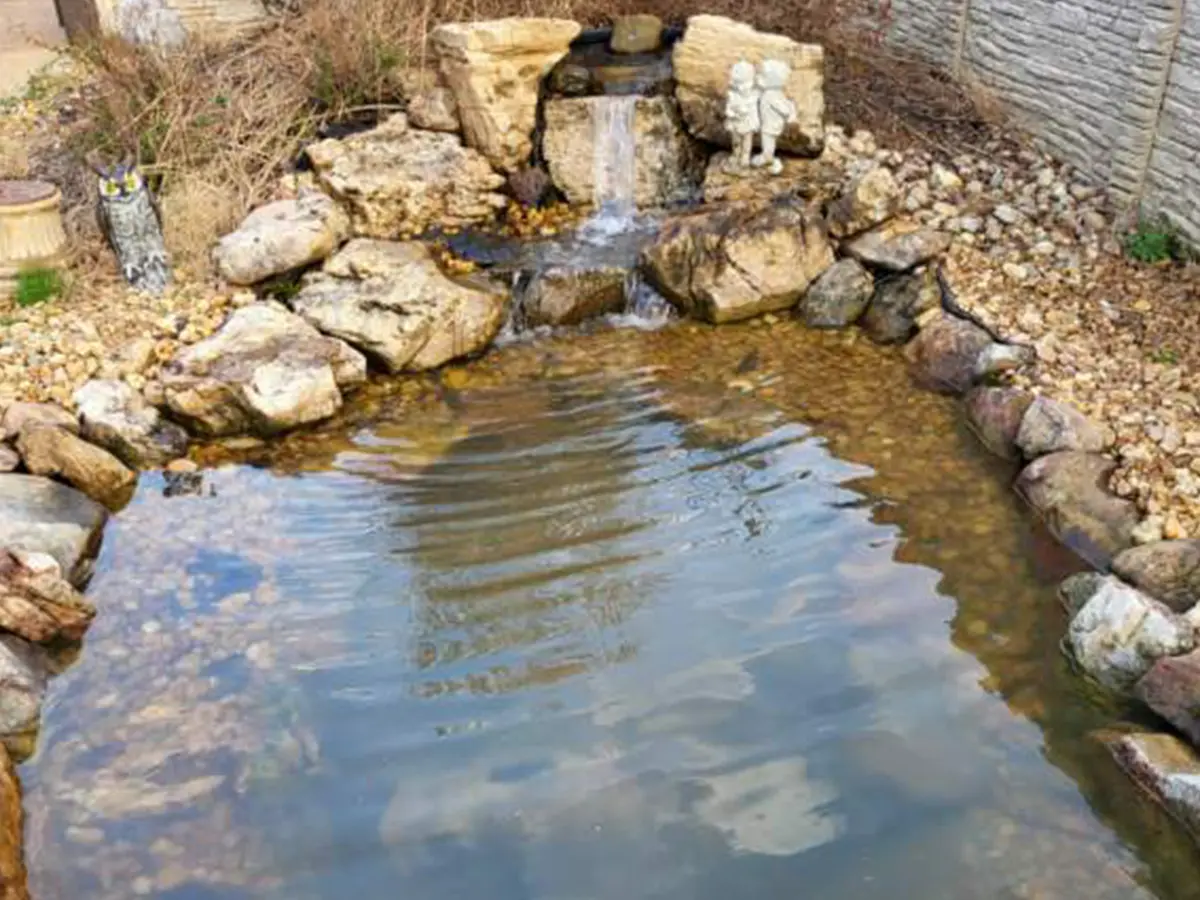 Before
After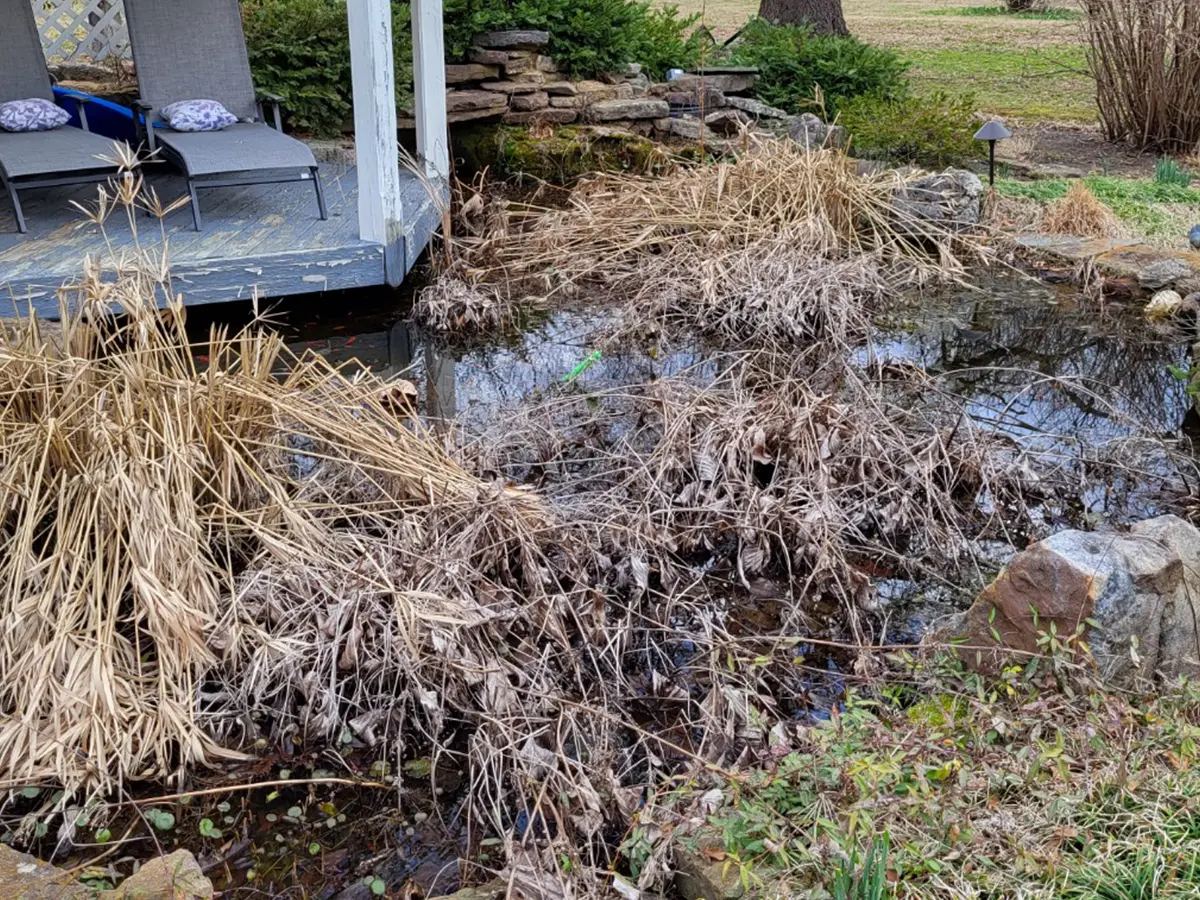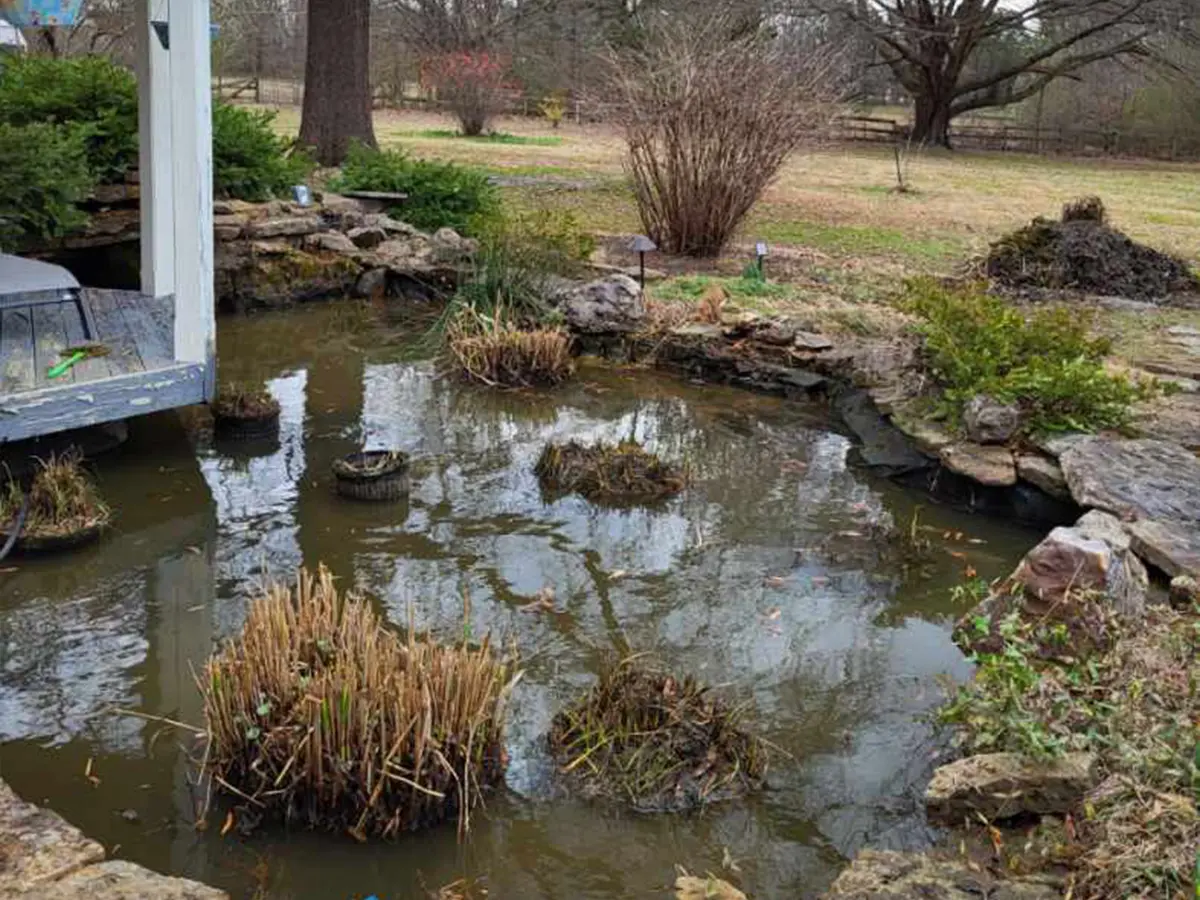 Before
After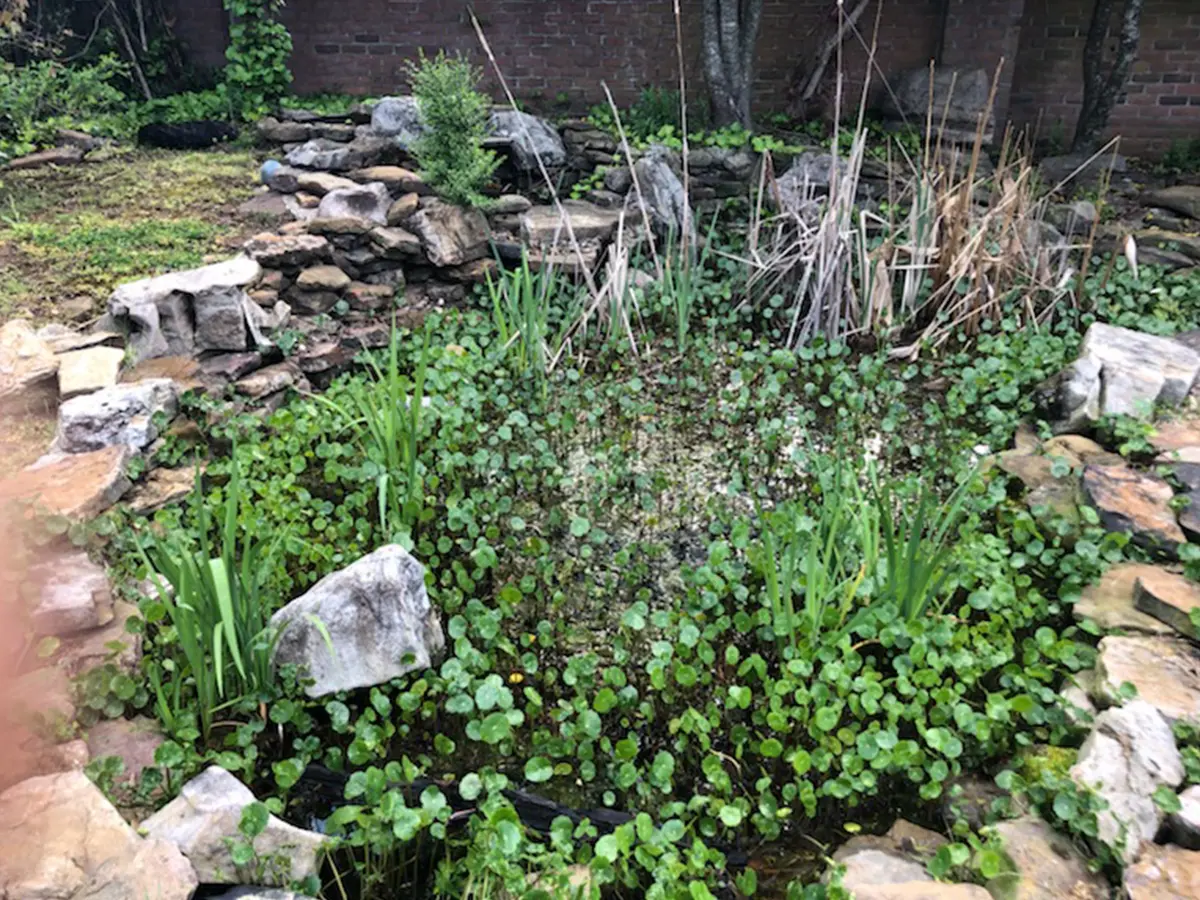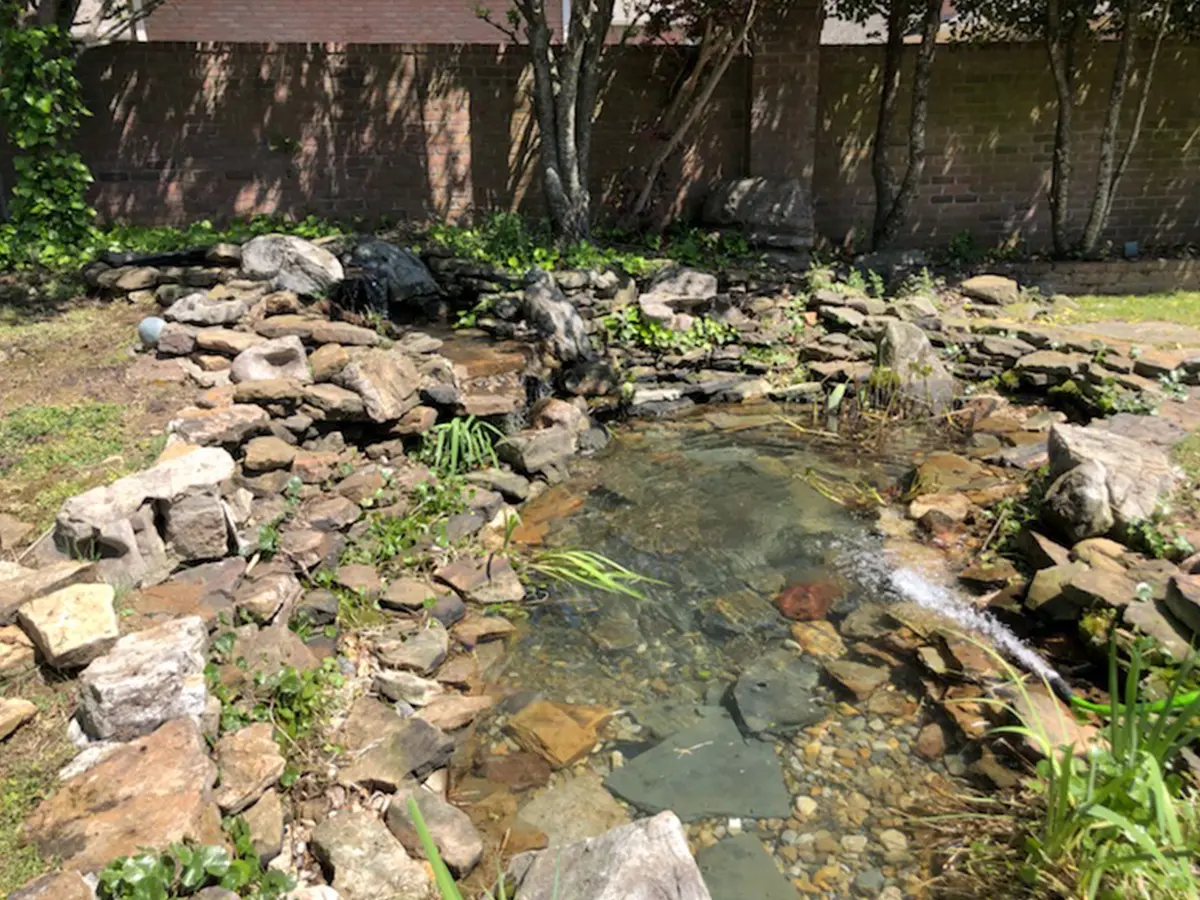 Stay In The Know With These Pond Repair FAQ
The repair method for a leaking water fountain depends on the specific issue. For small cracks or holes, using epoxy or a sealant can often solve the problem. If the pump is not working, replacing the pump and piping may be necessary.
If the leak is caused by large cracks, sealing the gaps might not be effective, so a replacement may be needed.
To determine the source of a pond leak, one approach is to turn off the waterfall and mark the water level of the pond. Then, check if the water level drops overnight. If the water level does not drop, the leak is likely coming from the waterfall. If the water level does drop, further investigation will be necessary to determine the source of the leak.
It depends on the location of the leak. If we determine your pond leaks from a pipe or fitting, we'll most likely be able to repair the leak from the outside of the pond. However, if the leak is in the liner or structure of the pond, it may be more difficult to repair the leak without draining the water.
Reviving a neglected pond often starts with a thorough cleaning, including an Exploratory drain and Clean to check for any damage to the liner or other structural issues. Installing a fountain or waterfall is always a good idea to ensure proper water flow.
Consider adding plants and, depending on your budget, perhaps some fish. However, if your pond is too far gone, you may need to remove it and start fresh.
With experience reviving over a thousand pounds, we will work with you to determine the best plan of action for your specific needs and budget.
A Pricing Guideline For Your Pond Repair
Is your pond in need of some TLC? Let us repair it and make it new again. We'll tackle any issues and restore its functionality and beauty.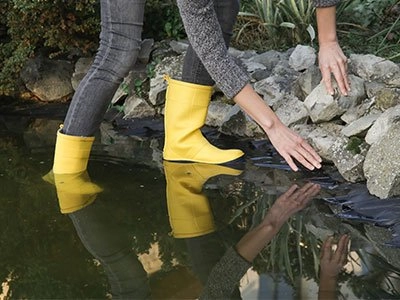 Say goodbye to pesky pond leaks with our basic detection service! We'll inspect your pond and fix minor leaks on the spot. For bigger issues, we'll provide you with top-notch repair solutions and recommendations.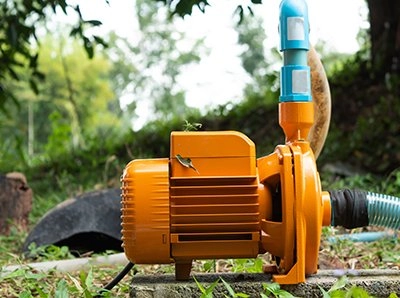 Let us pump up your pond game! Replacement service starts at $225 if you have your own pump, and $300+ if you need one. We offer customized replacements with labor and product warranties.
* Please note that prices are rough estimates and may change based on location, space, design, and materials. You'll get an exact quote after our in-house consultation.
Your Worry-Free Pond Repair
Sit back and relax while we bring your pond back to its best shape. We've designed a streamlined process that keeps you updated at all times.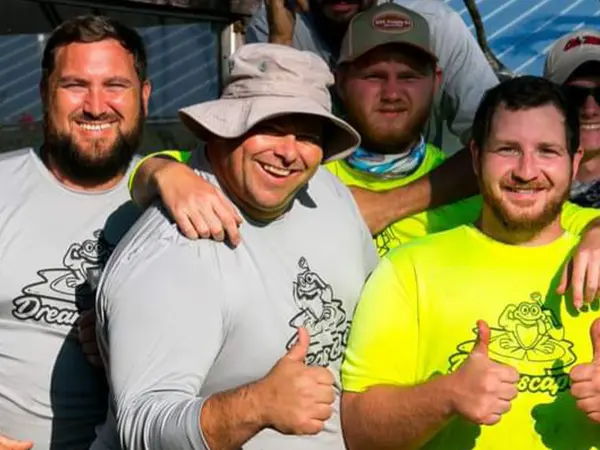 We identify your pond's issues and set up a plan of action.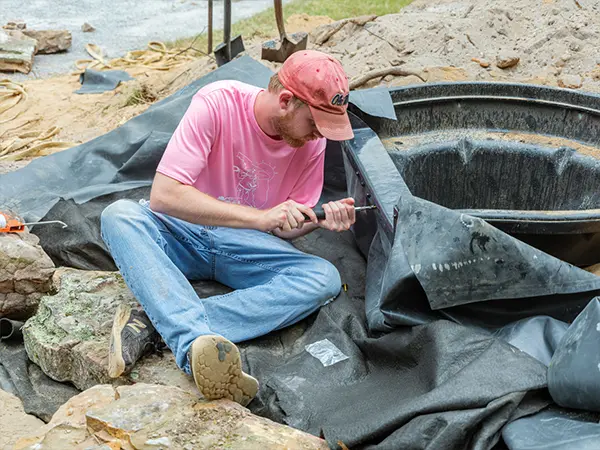 We bring your pond back to life with professional repairs.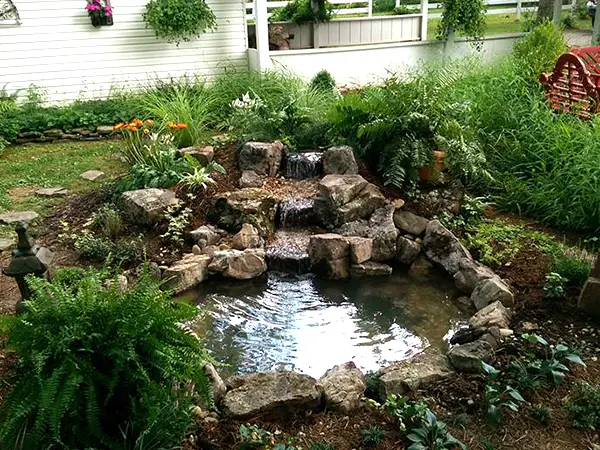 Take pride in your newly-repaired and beautiful pond.
Experience True Excellence For Your Water Feature
Bubba and his team are so helpful and courteous.
I am just getting started with taking over a Koi pond they previously serviced and they have been responsive and kind in helping me "winterize" the pond while I was away.
Thank you Bubba!
I highly recommend Dreamscapes [Panhandle Ponds]. I have been having trouble with my coy pond. Dreamscapes returned my call immediately and my problem was quickly taken care of and their prices were reasonable.
I am extremely pleased with their services and will definitely call on them again. 
I love the pond renovation done by the Dreamscapes team! They were very easy to work with, from the quote to the consultation to the pond install. The pond is beautiful and they did an amazing job, thoughtfully putting the water feature where we can enjoy it when we are outside and inside looking out the window.
The workmanship is excellent and everyone was friendly. They created a lovely edge for the pond and deep spaces for the fish. There pricing was reasonable. I would highly recommend Dreamscapes.
Ready To See Your Old Pond In A New Light?
Owner Bubba's message for you:
Working With Panhandle Ponds Guarantees You'll Get
We understand that your pond is an investment, and we're committed to ensuring that it's well taken care of. From our repair materials to our equipment, we only use high-quality products.
Sometimes, repairing a pond can be as extensive as building a new one, so it's important for us that you understand all the steps and have all your questions answered.
Enjoy your pond worry-free for as long as possible. Once the repairs are complete, we'll provide maintenance tips to help you keep your pond in optimal condition for the long term.
Give Your Old Pond A New Chance With Pond Repairs Done Right
Old ponds deserve proper care and attention. Let professionals take care of it.