Enjoy your life without worrying about your pond with pond maintenance in Pensacola, Gulf Breeze, Navarre, Fort Walton Beach, and more of The Florida Panhandle.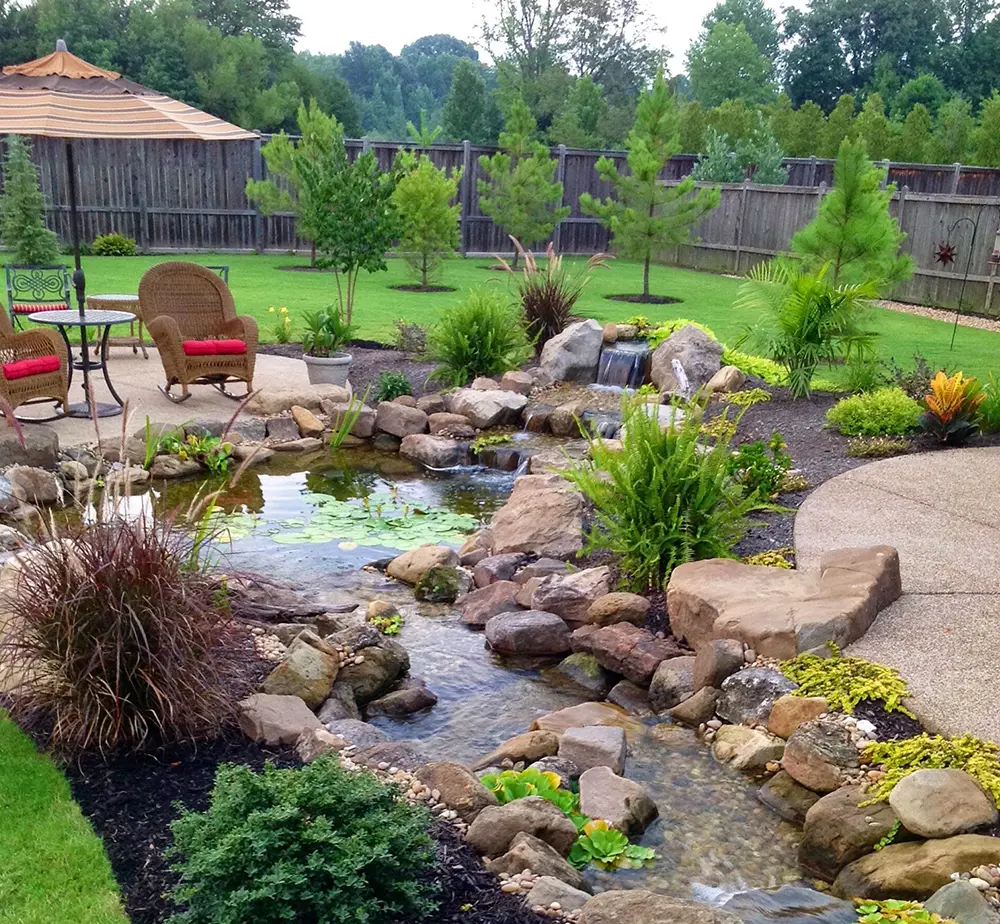 Scroll down to discover pond maintenance options, process, and pricing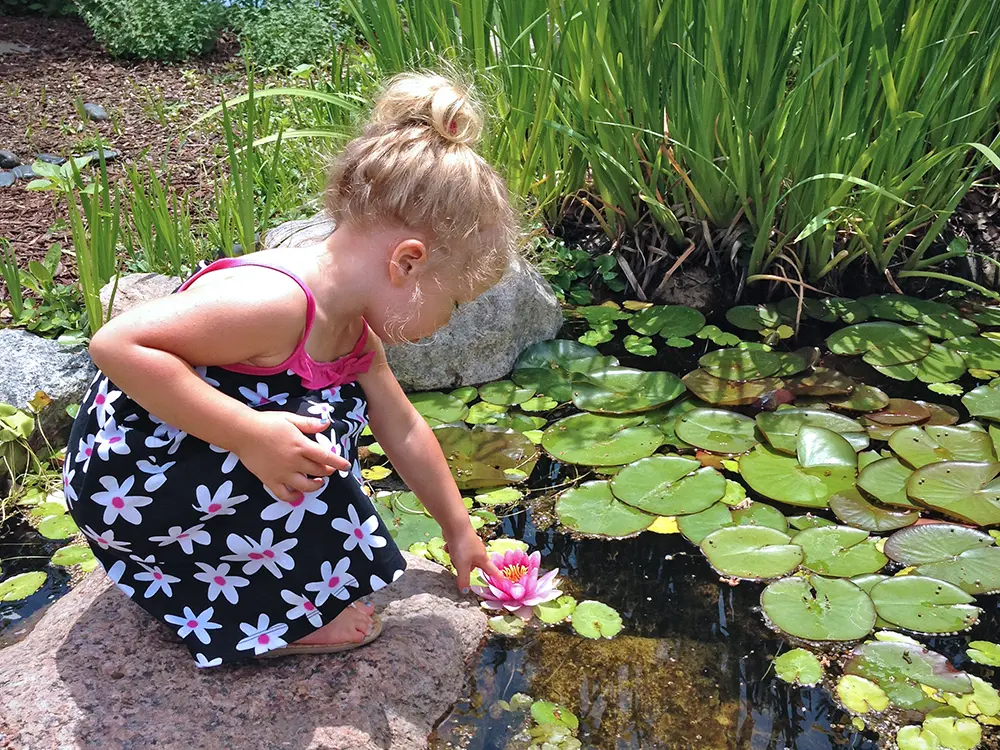 A Healthy, Clean, And Thriving Pond For Your Family To Enjoy
Regular maintenance ensures the longevity of your pond, as well as a safe and healthy environment for the plants and fish that call it home. Our team of experts will make sure that your pond stays in top condition, giving you peace of mind and the ability to enjoy it stress-free.
Simply put, we love ponds and waterfalls and enjoy the opportunity to share our knowledge and expertise with you so that you may enjoy your water gardening experience year after year.
You Too Can Enjoy A Clean Pond All Year Long
Before
After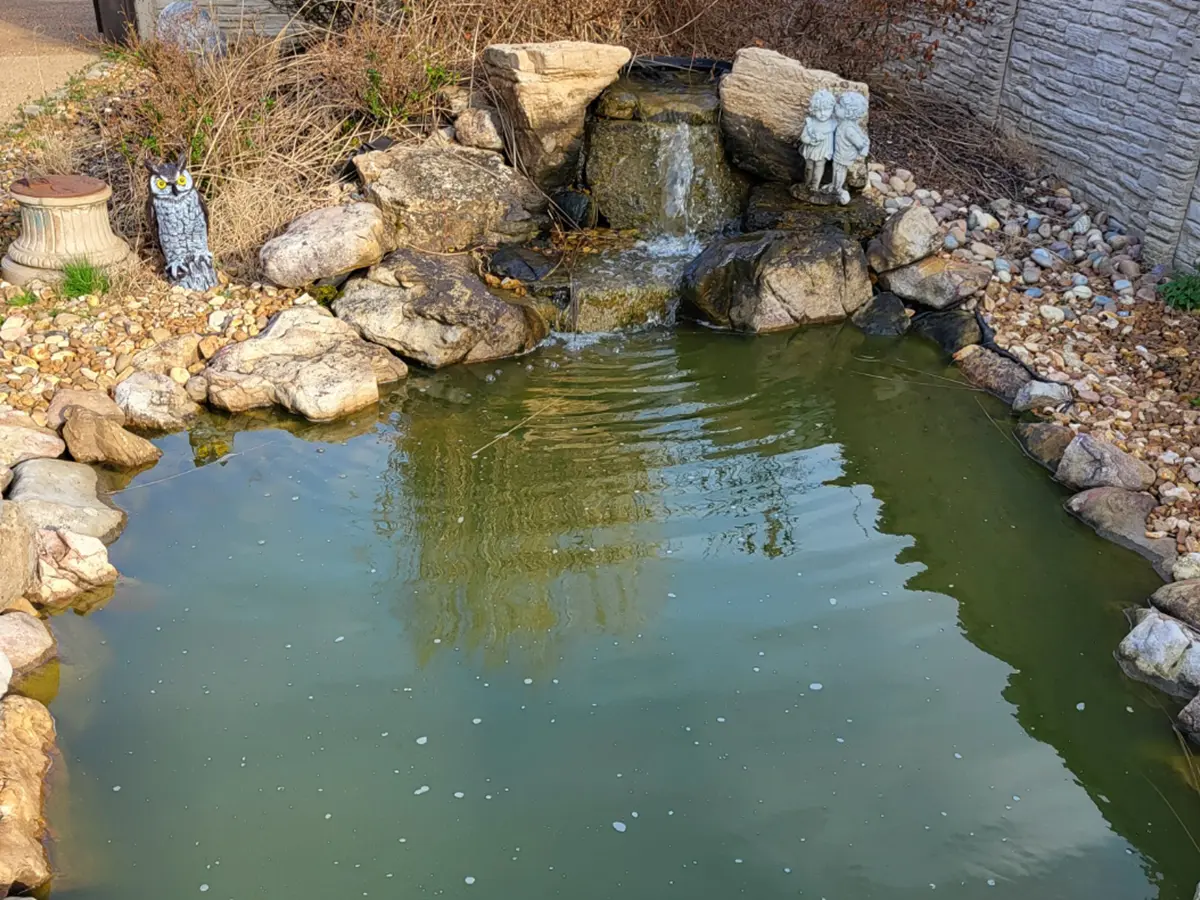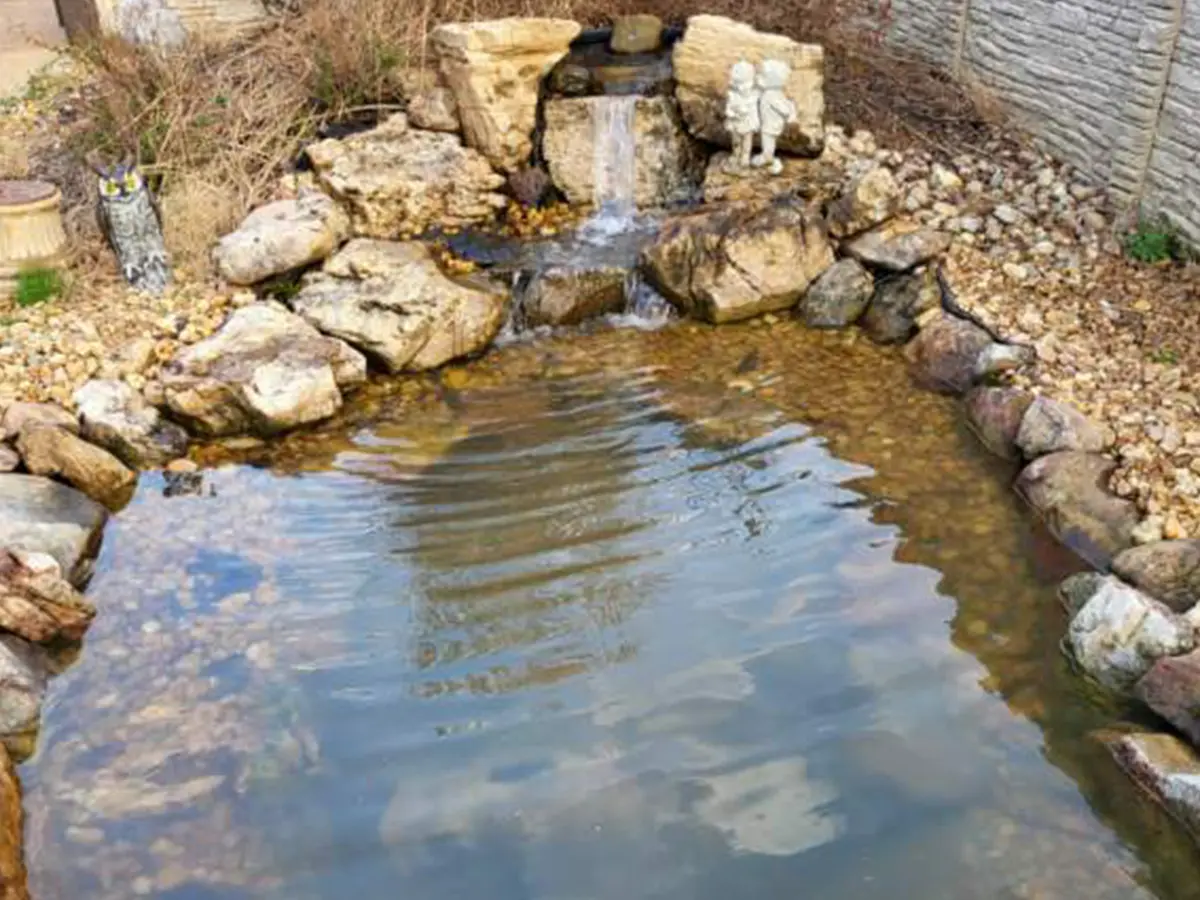 Before
After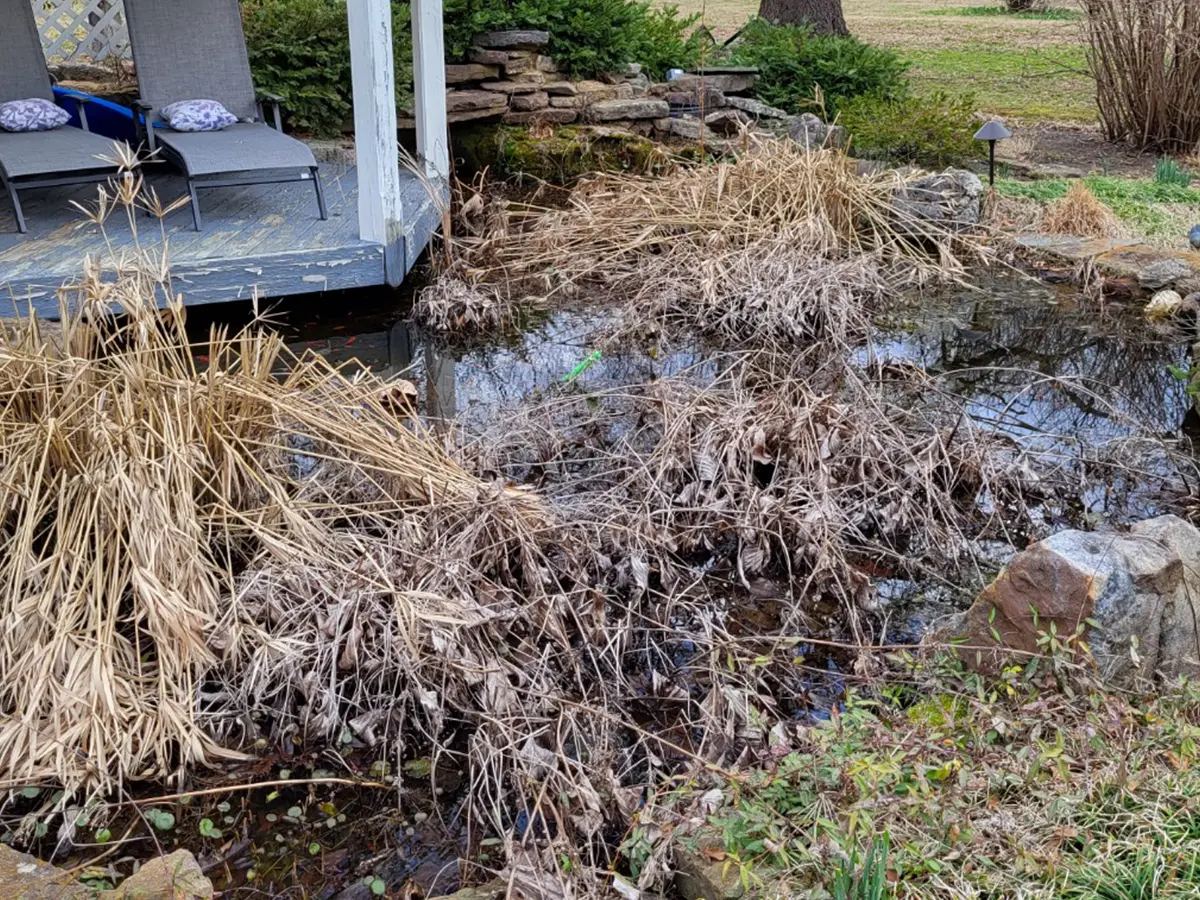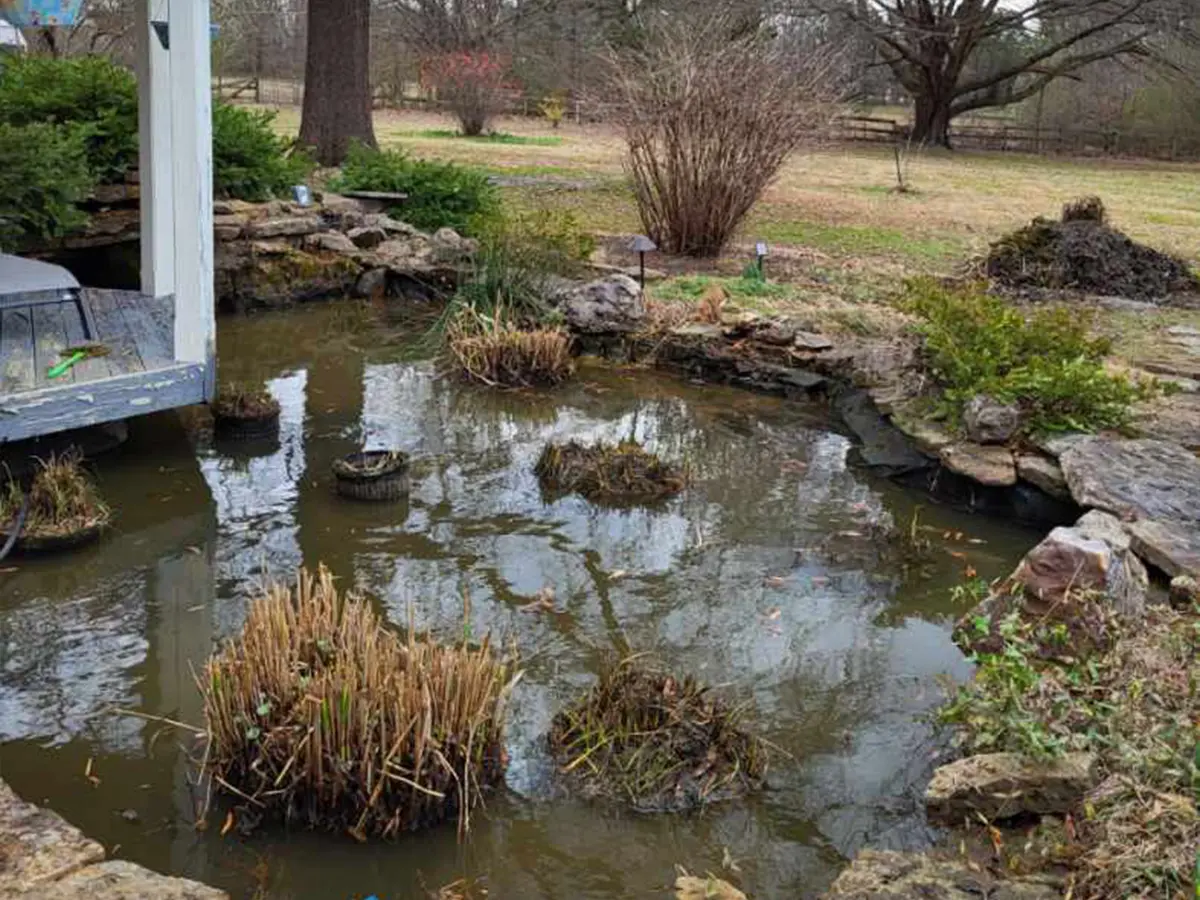 Before
After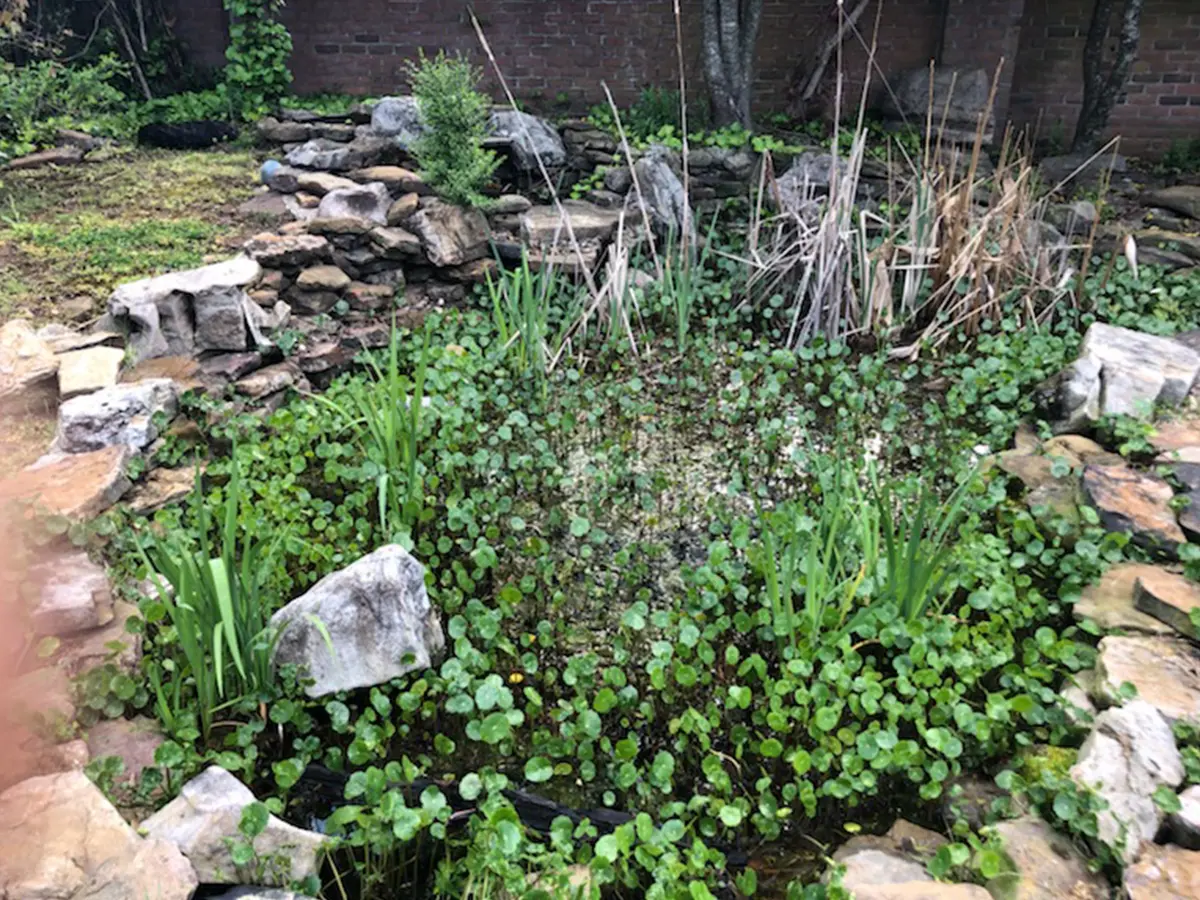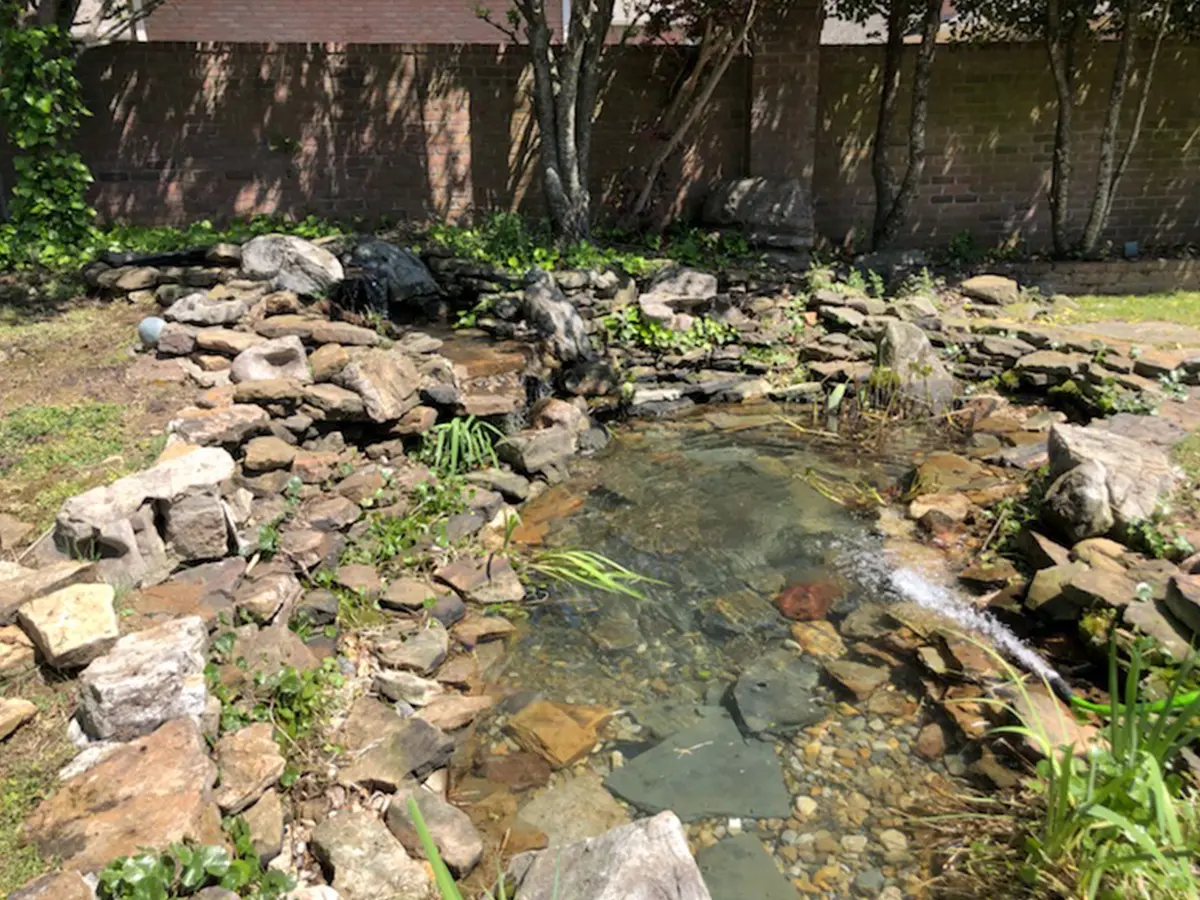 Stay In The Know With These Pond Maintenance FAQ
The frequency of pond maintenance depends on several factors, including the size of the pond, the number of fish and plants in it, the local climate, and the presence of any water features like waterfalls or fountains.
As a general rule, it is recommended to perform a full pond maintenance at least once a year, with regular checks and cleanups throughout the year as needed. This helps ensure that the pond remains clean, clear, and healthy for the plants and animals living in it.
Maintaining a pond naturally involves using natural techniques and materials to keep the water clean, clear and healthy for plants and wildlife. This can include techniques such as adding aquatic plants to provide shade and help absorb excess nutrients, using a biological filter to encourage the growth of beneficial bacteria, and minimizing the use of chemical treatments.
Additionally, regularly removing any debris, maintaining appropriate water levels, and adjusting the pond's ecosystem as needed, can help keep the pond in balance and promote a healthy environment for all its inhabitants.
If you're noticing that your pond is losing water, it's important to identify the source of the leak. This can often be done by turning off your waterfall and observing if the water level drops.
If it does, the leak is likely in the liner and requires further investigation. It's recommended to have a professional help address water leaks in your pond to ensure that they don't reoccur in the future.
There are several methods for maintaining clear pond water. Utilizing plants, such as floating plants and submerged plants, can naturally absorb excess nutrients and help keep the water clear.
Another option is using a natural bacteria and enzyme treatment to break down waste and excess nutrients. Regular maintenance, including removing fallen leaves and debris, and proper filtration, can also play a key role in maintaining clear water.
A Pricing Guideline For Your Ponds Maintenance
Enjoy a worry-free water feature all year long with our maintenance plans.
Stress-Free


PLATINUM

Hands-Off


GOLD

Care-Free


SILVER

Basic


BRONZE

Visits
Bi-weekly:
Apr - Oct
Monthly:
Apr - Oct
4
3
Deluxe Spring Cleaning
✔️
✔️
✔️
✔️
Late-Spring Plant Package
✔️
✔️
Mid-Summer Service
✔️
✔️
✔️
Fall Netting
✔️
✔️
✔️
✔️
Winter Shutdown (if wanted)
✔️
✔️
✔️
✔️
Winter Peace of Mind
Monthly:
Nov - Feb
Monthly:
Nov - Feb
Fish Health/Water Check
✔️
Dosing System
✔️
✔️
✔️
Water Treatments
✔️
✔️
✔️
Plant Care
✔️
✔️
Free Fish Food
✔️
✔️
Clear Water Guarantee
✔️
Price up to 90 sq ft
$3,449
$2,649
$1,999
$999
Price up to 180 sq ft
$4,059
$3,149
$2,399
$1,399
Price up to 330 sq ft
$5,389
$3,899
$3,089
$1,999
Your Worry-Free Pond Maintenance
Sit back and relax while we carefully clean your pond. Once cleaned, our staff will show you tips and tricks to maintaining a sparkling clean water feature.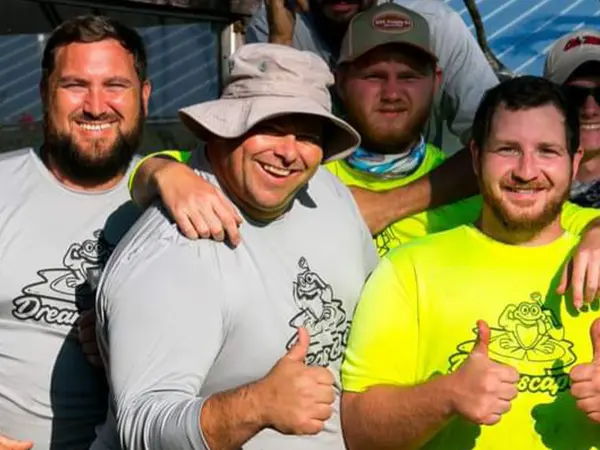 We help you choose the maintenance plan that fits your needs best.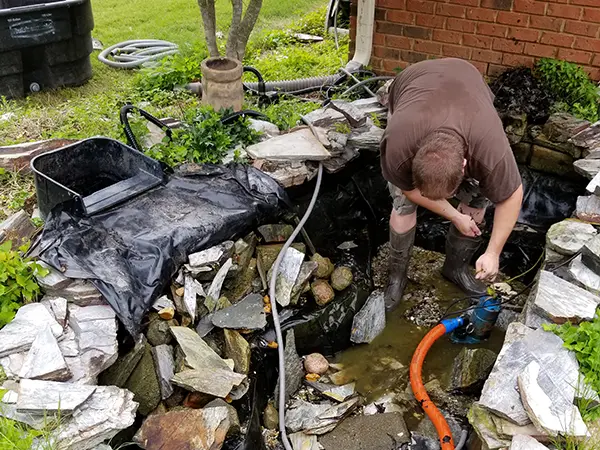 We get to work when scheduled and take care of your pond.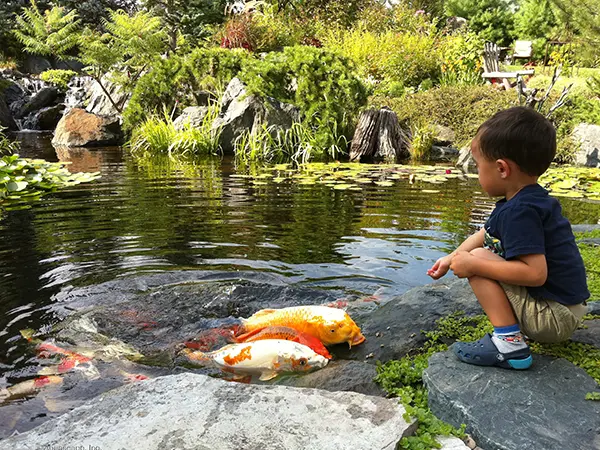 Enjoy a beautiful pond all year long and more free time with your loved ones.
Experience True Excellence For Your Water Feature
We have used Dreamscapes for about 3 years for pond maintenance.
Bubba is a true professional. He's responsive, courteous, and consistently helpful.
This year, Alex and William performed the annual pond cleaning and maintenance. They arrived on time and were thorough in handling the project.
When they finished, the pond was crystal clear!
They installed a pond in my backyard last year and I have enjoyed it immensely! I love the natural, organic design.
They just came this year to drain and clean out — and they did a thorough job and it's clean and sparkling!
We recently purchased a house with a series of waterfalls. Dreamscapes spend over 1.5 days in cleaning the waterfalls/ponds, which weren't properly maintained for several years. The system is working beautifully and looks dramatically better than when we purchased the house.
Additionally, Dreamscapes quoted the job sight unseen. I have to think they spent 2x the amount of time an effort they normally expect. However, when we received the invoice, it matched the quote. I was pleased and surprised. I wouldn't hesitate to refer them and plan to use them in the future.
Ready To Enjoy A Gorgeous Pond All Year Long?
Owner Bubba's message for you:
Working With Panhandle Ponds Guarantees You'll Get
Each pond needs different maintenance schedules and techniques. We'll inspect your pond and advise you on the best approach for your specific water feature.
Before we start cleaning your pond, we take great care in removing your koi and other fish and temporarily housing them in special tanks designed to minimize stress.
We are dedicated to providing you with valuable advice and techniques that will simplify the process of keeping your pond clean for longer.
Get Your Time Back And Keep Your Pond Pristine With Expert Maintenance
Save time for what matters most to you and leave the maintenance of your pond to professionals.