The Best Pond Cleaning In Gulf Breeze, FL
Want a thorough pond cleaning service? You know what to do!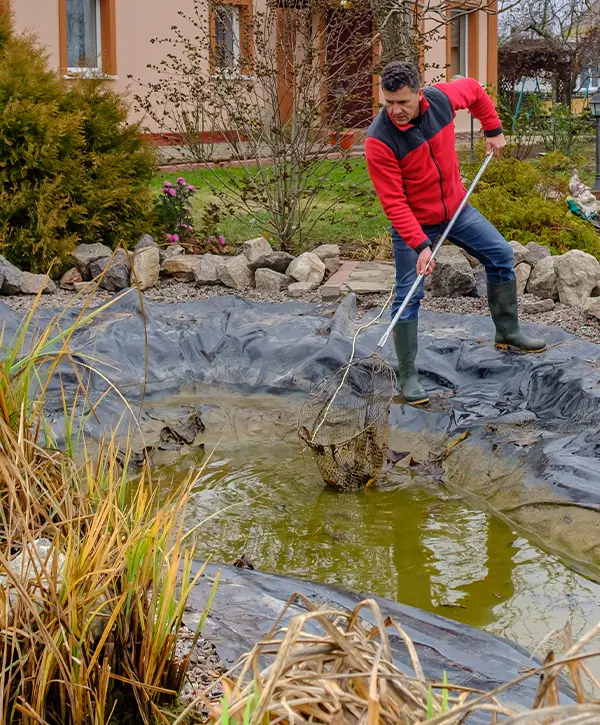 Looking for the right fit for a pond cleaning project in Gulf Breeze, FL?
Panhandle Ponds is your local pond contractor that brings a lifetime of experience in crafting mesmerizing water features to create an outdoor oasis where you can relax and unwind.
We are your go-to for a comprehensive pond cleaning service that guarantees you'll be prepared for the upcoming season and any outdoor events!
Pond Cleaning That Brings Extra Perks
At Panhandle Ponds, we prioritize your satisfaction. We are so confident in our quality of services that we guarantee you will be completely content with the results and return for more. Even better, each job is accompanied by extra perks that come at no extra cost!
With Panhandle Ponds, you'll also get:
High-Quality And Reliable Pond Cleaning In Gulf Breeze
Searching for a trustworthy pond contractor in Gulf Breeze, FL? It's no wonder why – we've seen so many botched jobs and unreliable contractors everywhere.
Fortunately, our business has the solution: high-quality construction that you can depend on!
We are committed to providing a comprehensive pond cleaning service that considers every detail. Our superior equipment and tools guarantee that your pond will be free of dirt, bacteria, or other contaminants.
Panhandle Ponds helps your pond or water feature remain immaculate all-year-round, so you can enjoy having guests over without worrying about a dirty pond.
Our Customers Love Working With Us, Even Several States Away!
At Panhandle Ponds, we are driven by the same values as Midsouth Ponds. Our loyal clients from Tennessee appreciate our service immensely, and with us just a few states away – you can too! Let us be your go-to provider for pond services today.
Excellent work in a very professional manner. 
The results of our new pond and fountain is fantastic with multiple complements in the first days after completion. 
Would highly recommend Panhandle Ponds!!
Bubba and his team are so helpful and courteous. 
I am just getting started with taking over a Koi pond they previously serviced and they have been responsive and kind in helping me "winterize" the pond while I was away. 
Thank you Bubba!
What Is Included In Pond Cleaning
Our pond cleaning services are far more than a random guy with a pole. We provide comprehensive maintenance for your pond, ensuring that it's spotless when we're done. From top to bottom, here are some of the many tasks our professional team will take care of:
Removing Waste And Power Washing The Bottom
After we drain all the fish from the pond, we'll remove any organic waste and power wash the bottom of the pond.
The power wash will rid your pond of any dirt, particles, and build-up. Plus, it also strips away a thin coating of sludge and algae – eliminating risks for your koi fish. As a bonus, the good bacteria in their environment can now thrive; providing a better and safer living space for them to enjoy!
Cleaning Filters And Mechanical Features
Filters and mechanical features are highly important in all water features, so they must be regularly maintained.
Clean and clear water is the ultimate recipe for a thriving pond ecosystem, and that's what you get with a quality filter. Your fish will thank you after their debris-free environment ensures optimal health, while algae blooms are kept in check to avoid unwanted visitors like mosquitos or flies. Pond filters keep everything – aquatic life included – healthy as can be!
Mechanical features, like skimmers, filter pads, mechanical filters, external pumps, and others, are crucial if you don't want to spend hours collecting debris from your pond.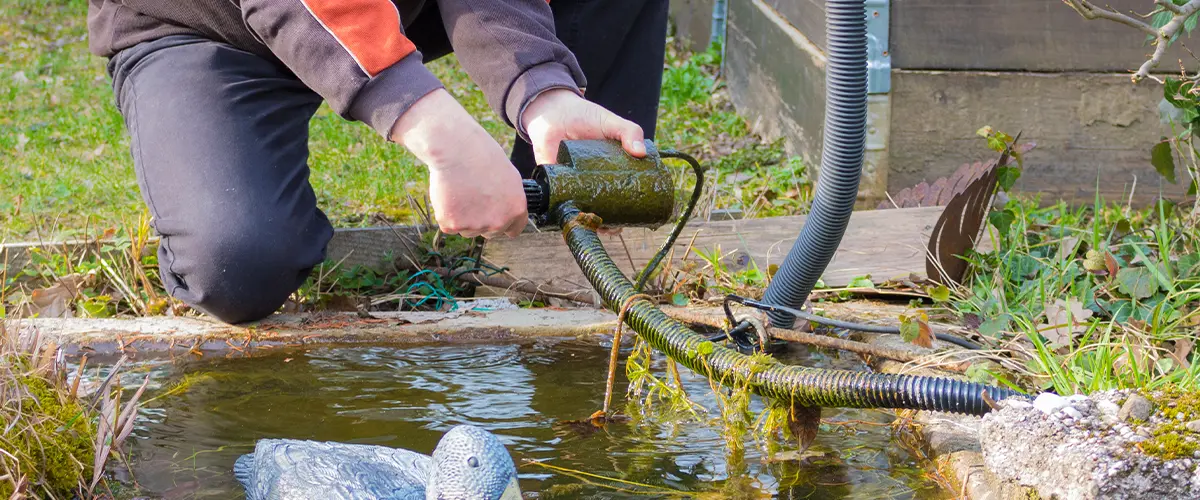 A vital element of ponds is to ensure they are surrounded by various plants. This keeps the environment healthy and encourages birds and insect species that will bring balance to your backyard oasis.
Nevertheless, unkempt foliage around your pond is both unsightly and an invitation for unwelcome critters like raccoons, possums, slugs, leaf beetles, and bullfrogs to inhabit the area.
We'll trim all the plants so your pond ecosystem remains healthy and beautiful at the same time.
Not all bacteria is harmful, especially in a pond ecosystem.
A balanced pond ecosystem relies heavily on the presence of two distinct bacteria: aerobic and anaerobic.
Anaerobic bacteria are essential in replenishing oxygen content, allowing both plants and fish to survive while aerobic bacteria aid in cleaning and filtering the water.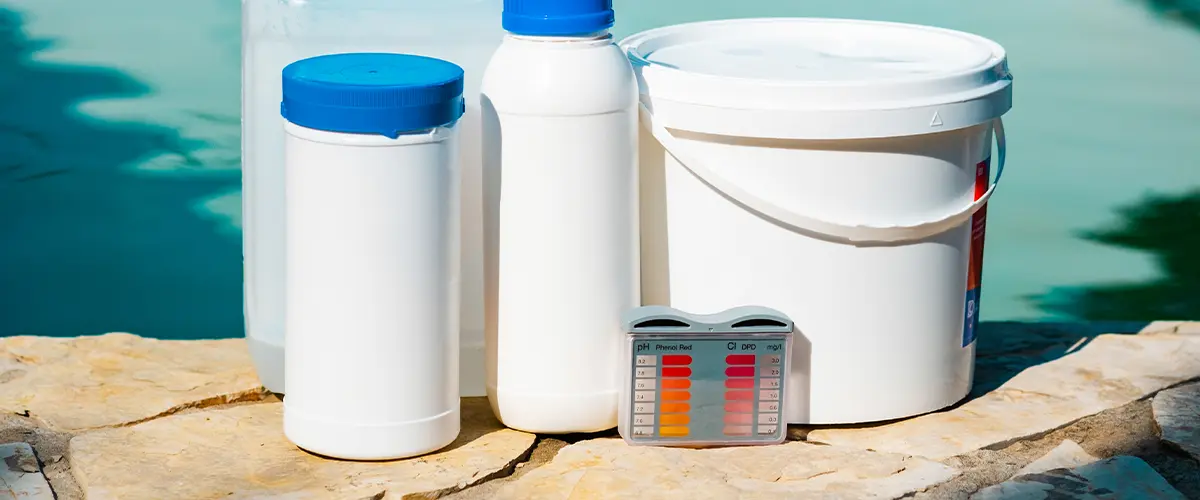 A Quick And Simple Pond Cleaning In Gulf Breeze, FL
Let us take the stress out of the equation so that all you have left to do is enjoy watching our team clean your pond. Our process was designed with your comfort and well-being in mind, as we aim to minimize the stress that home improvement projects usually bring.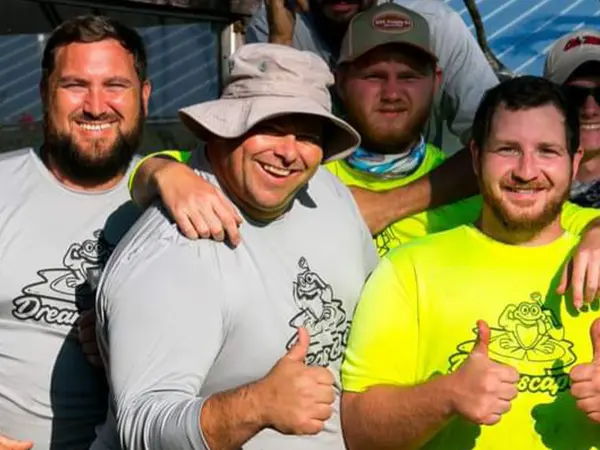 Contact us, and let's discuss your project.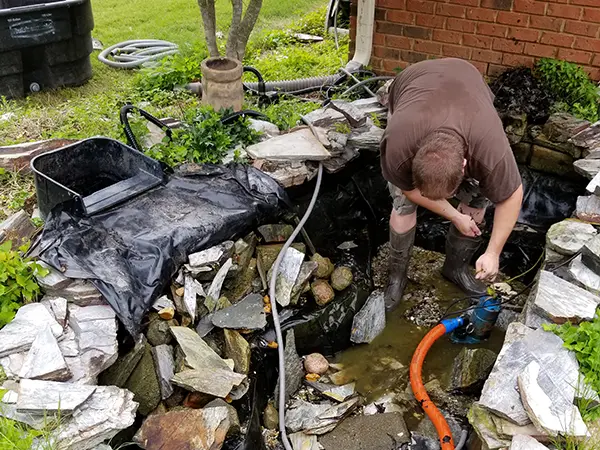 We'll do a thorough clean-up of your pond.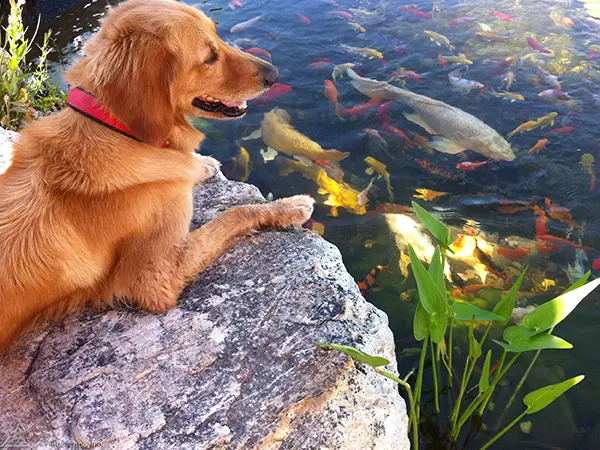 Enjoy the serenity of your water feature!
Frequently Asked Questions
A Reliable And Highly Efficient Pond Cleaning In Gulf Breeze, FL!
If you're starting not to like the aesthetics of your pond or water feature, it's time for a clean up!
Don't delay in tending to your pond– it's an easy, affordable task that will bring tremendous value. Once completed, you'll be rewarded with a beautiful and pristine body of water just like the first day you got it!
Revitalize your pond with Panhandle Ponds' cleaning service! Let us help bring life back to your water feature and make it the tranquil paradise you've always dreamed of.
Get ready to receive:
A Cleaned And Pristine Pond Awaits You