The Best Pond Repair In Gulf Breeze, FL
Want a quality and reliable pond building service? This is your best option!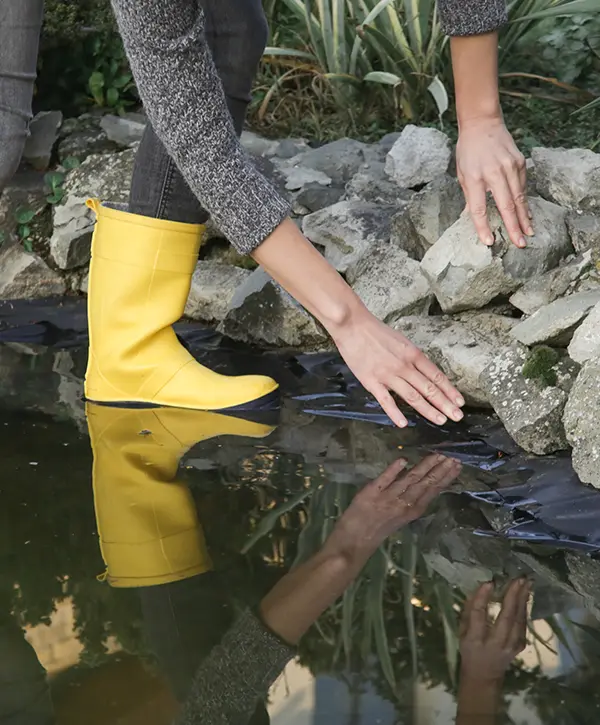 Having a pond in your backyard can enhance your home's value, improve its aesthetics, and provide added comfort. However, it needs to be fully functional to ensure you're not wasting water or energy on it.
If you've just bought a house with a pond in Gulf Breeze, FL, or you just overlooked your pond for a little too long, Panhandle Ponds is here to help with a thorough pond repair that guarantees a fully functional water feature!
Our pond repair cost starts at $225, and it includes a thorough inspection of your pond and fixing minor leaks on the spot. For bigger projects, it's best to request a quote and talk directly with us.
A Pond Building Service That Makes Everything Flow Seamlessly
Panhandle Ponds is dedicated to making sure you are completely satisfied with our service. Our goal is to go above and beyond your expectations and guarantee your happiness. You can trust that we will always deliver more than what we promise!
With Panhandle Ponds, you'll also get:
With Panhandle Ponds, you'll also get:
Make Your Pond Fully Functional Again With A Premium Pond Repair Service
We have seen numerous instances of subpar and undependable work over the years. Ponds newly built that were leaking, pumps installed wrong, and a lot of other issues that might seem irrelevant at first but very harmful in the long run.
At Panhandle Ponds, you're getting a complete pond repair service that focuses on making your water feature work at 100% capacity. We know ponds like the back of our hands, and there is nothing wrong with yours that we cannot fix!
Work with a top-rated pond repair contractor in Gulf Breeze, FL, and enjoy the highest-quality craftsmanship at a reasonable and fair price.
Check out our pond repair service in Gulf Breeze, FL! Boost your property's value and curb appeal with a backyard that'll leave every passerby speechless!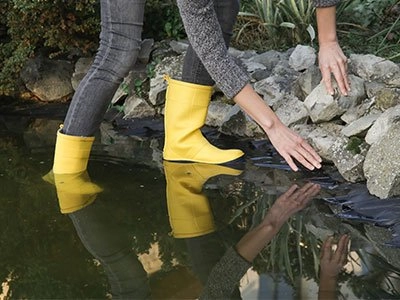 Say goodbye to pesky pond leaks with our basic detection service! We'll inspect your pond and fix minor leaks on the spot. For bigger issues, we'll provide you with top-notch repair solutions and recommendations.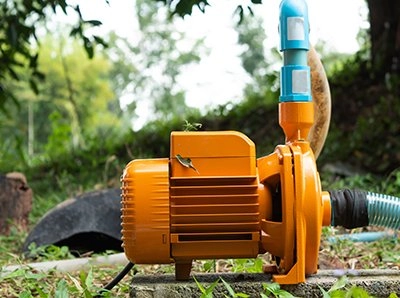 Let us pump up your pond game! Replacement service starts at $225 if you have your own pump, and $300+ if you need one. We offer customized replacements with labor and product warranties.
*Keep in mind that the cost of your project is likely to differ. For a more accurate pricing estimate, please request a quote from the button below, and we'll circle back within a business day to discuss your pond repair project!
Homeowners All Over Florida's Panhandle Love Working With Us!
After seeing how happy our customers in Tennessee were with our work, we've decided it's time to expand. Now, many of your neighbors in the Panhandle Area trust us to work on their water features! Here's what they're all saying about working with us.
Excellent work in a very professional manner. 
The results of our new pond and fountain is fantastic with multiple complements in the first days after completion. 
Would highly recommend Panhandle Ponds!!
Bubba and his team are so helpful and courteous. 
I am just getting started with taking over a Koi pond they previously serviced and they have been responsive and kind in helping me "winterize" the pond while I was away. 
Thank you Bubba!
We will provide a thorough repair for your pond, including ensuring the proper functioning of the technology, securing the rocks and boulders in place, and maintaining the planted vegetation. Here are some upgrades or repairs that we can do for your pond: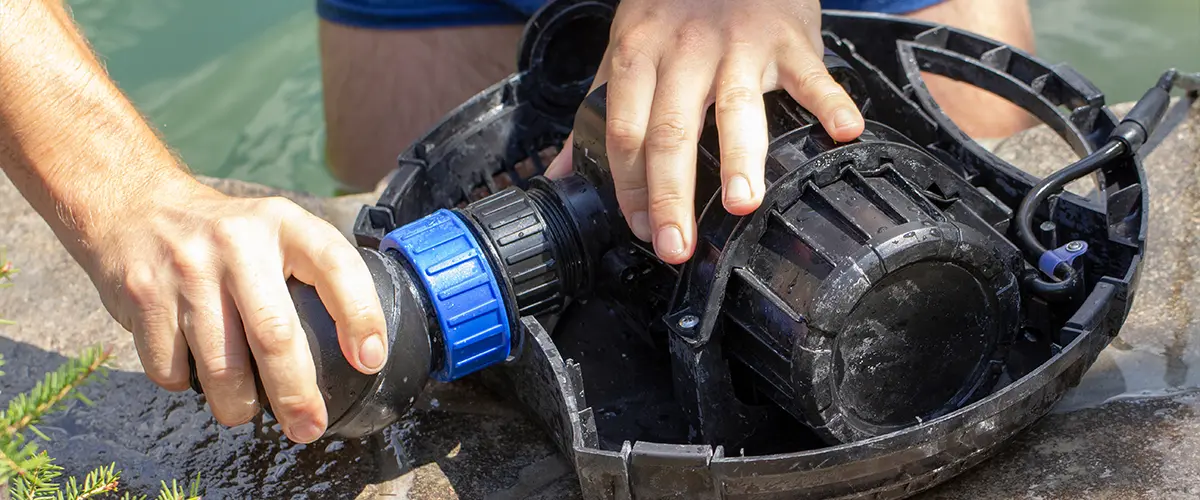 1. Fibreglass Installation
We provide on-site installation services for waterproof fiberglass lining. This solution can be used for both old concrete leaking ponds and newly constructed ones. This top-notch technology is more durable and resistant than previously used methods.
2. Flexible Liner Installation
We also offer the installation of various types of flexible liners, such as EPDM, PVC, and Butyl Rubber, which provide stronger protection against sunlight and UV rays.
You can get a diverse selection of pond pumps from different brands, with the added benefit of receiving professional guidance to help you select the ideal pump for your pond. Additionally, we provide installation services to take the burden off of you.
4. Filtration System Upgrades
You'll get a solution to improve the cleanliness and clarity of your pond through efficient filtration systems tailored to your pond's capacity. With our help, maintaining your water feature will be a hassle-free process.
5. UV System Upgrades/Repairs
If your pond has turned green or started experiencing green water for a long time, we can help you resolve this issue. We'll conduct a comprehensive examination, advise you on purchasing a high-quality UVC device, and even install it for you!
If your pond's waterfall is losing water, it's important to repair it promptly. Our initial step will be to examine it carefully and fix any leaks. This may require re-pointing, resealing, or possibly replacing certain components of the waterfall.
Lighting illuminates your pond in the evenings and keeps it visible for extended periods of time! We recommend pond lights because they make your pond safer and create a beautiful mood in your backyard. We offer a variety of sizes, intensities, and colors to choose from that will truly enhance any outdoor body of water.
A High-Quality Pond Repair In Gulf Breeze, FL
We prioritize your comfort and well-being during our pond repair process. Our work will be quick and efficient, and you won't even notice we were there. By the time our job is done, you'll enjoy your pond just as much as you did when you first got it!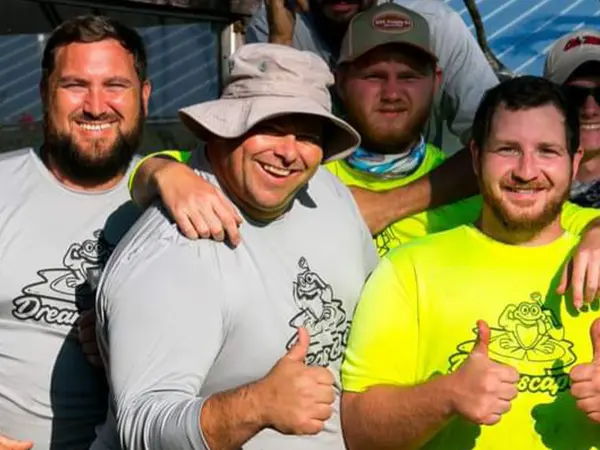 Contact us, and let's discuss your project.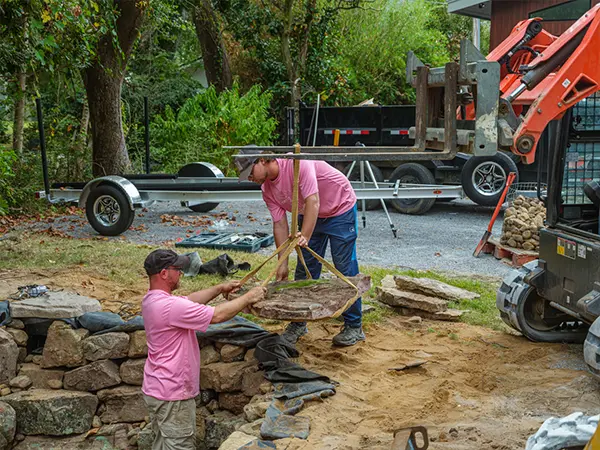 We'll get to work and start repairing your existing pond.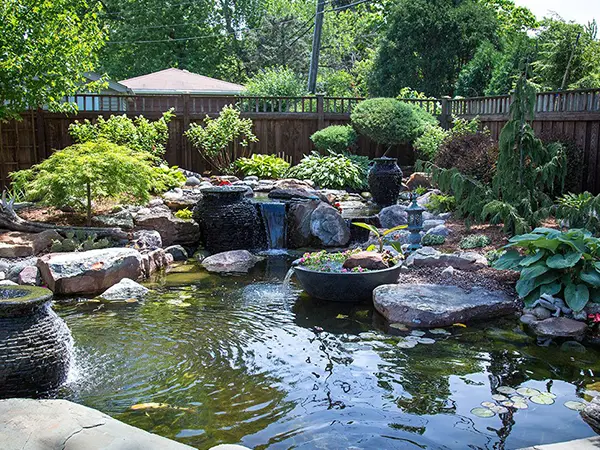 Enjoy the serenity of your water feature!
Frequently Asked Questions
Fix Your Pond With The Help Of A Professional In Gulf Breeze, FL
Repairing a pond can be a stressful process because it may not be clear what needs to be fixed or replaced. The cost of the repairs often causes customers to question their decision.
At Panhandle Ponds, we assure you that your pond repair project will be completed within your budget, and we will work efficiently to ensure it is completed quickly without turning into a never-ending problem. You can expect a fair and reasonable price for our services.
We commit to excellence, and we'll do everything in our power to see you fully satisfied with your new water feature.
Get ready to receive: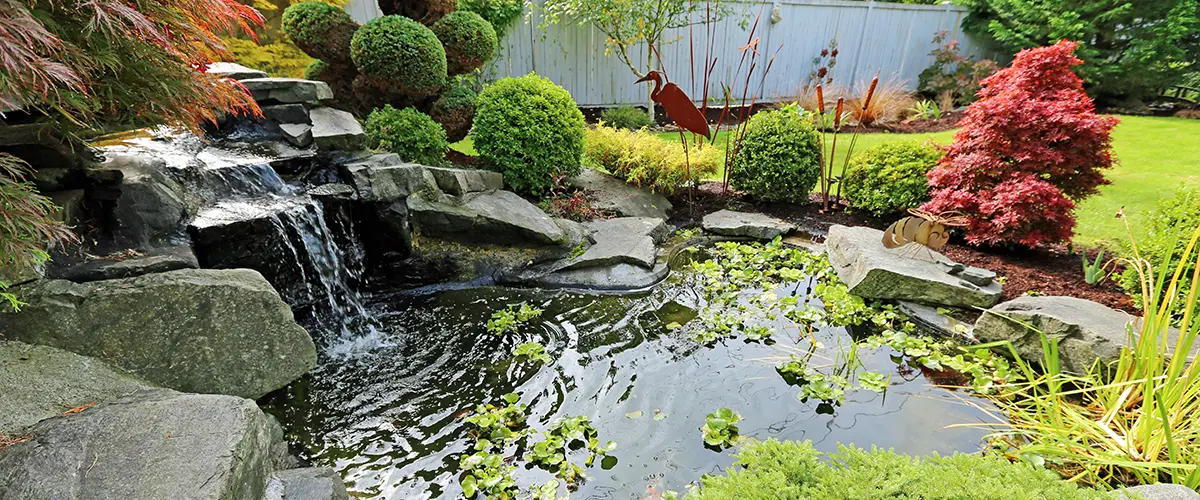 Ensure full Functionality And Benefits With A Thorough Pond Repair In pensacola, FL!