The Best Fountain Building In Pensacola, FL
Looking for a reliable fountain builder? Panhandle Ponds might be the perfect fit!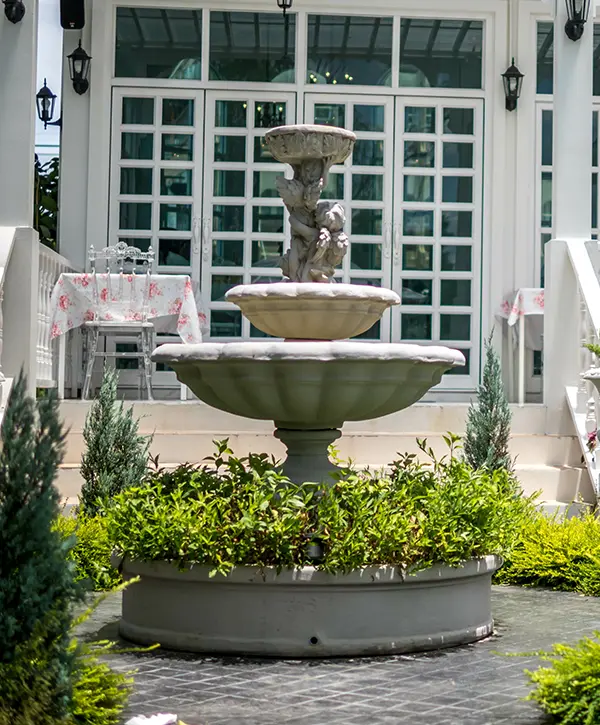 A fountain in a backyard tells everyone that you value your outdoor space. Water features, in particular, make a property shine and give it an upscale mood.
At Panhandle Ponds, we offer a high-quality fountain building in Pensacola, FL, and surrounding areas. We love these features and focus on giving homeowners like yourself a quality product to uplift your entire property.
With us, you're getting a complete service that results in a beautiful fountain that'll turn every head in the neighborhood.
Uplift Your Backyard With A Beautiful Fountain
Panhandle Ponds is devoted to customer satisfaction above all else. We are dedicated to surpassing expectations with every project, ensuring full contentment for our clients at all times. You can trust that you will receive more than what was promised from us – never a single thing less!
With Panhandle Ponds, you'll also get:
Get Yourself A Water Feature That'll Stand The Test Of Time
Fountains make a gorgeous addition to your backyard, transforming it into an idyllic escape from the hustle and bustle of everyday life – or even an inviting habitat for birds and bugs. A well-placed fountain can maximize the potential of your outdoor space and make an oasis out of it.
We at Panhandle Ponds offer a quality fountain building service that takes care of everything. We prepare the area, install everything, and clean after ourselves so you can fully enjoy the excitement of getting this upgrade!
You'll get a reliable team of craftsmen and women, all dedicated to seeing you succeed. They'll keep you informed at all times and ensure you're feeling confident with your investment.
Our Customers Love Working With Us!
Although new in the Panhandle area, FL, we've been serving homeowners in TN for many years. Now, we plan to bring water's benefits closer to your home, and your neighbors are loving it! Here's what they say about working with Panhandle Ponds.
Excellent work in a very professional manner. 
The results of our new pond and fountain is fantastic with multiple complements in the first days after completion. 
Would highly recommend Panhandle Ponds!!
Bubba and his team are so helpful and courteous. 
I am just getting started with taking over a Koi pond they previously serviced and they have been responsive and kind in helping me "winterize" the pond while I was away. 
Thank you Bubba!
The Types Of Fountains You Can Get
There's an abundance of fountain styles you can get, and all of them will create a different vibe in your backyard. They're all highly efficient and beautiful, but one might suit your preferences better than another. Let's look at the most popular fountain styles on the market.
Cascading tiers of water make the tiered fountain a beautiful fixture, especially in Mediterranean courtyards and plazas.
This classic design can be crafted with minimal features or lots of intricate carvings, molding, and decorations for an extra touch of grandeur. The recirculated water is pumped up through the core to gracefully flow over every tier before pooling at the bottom reservoir.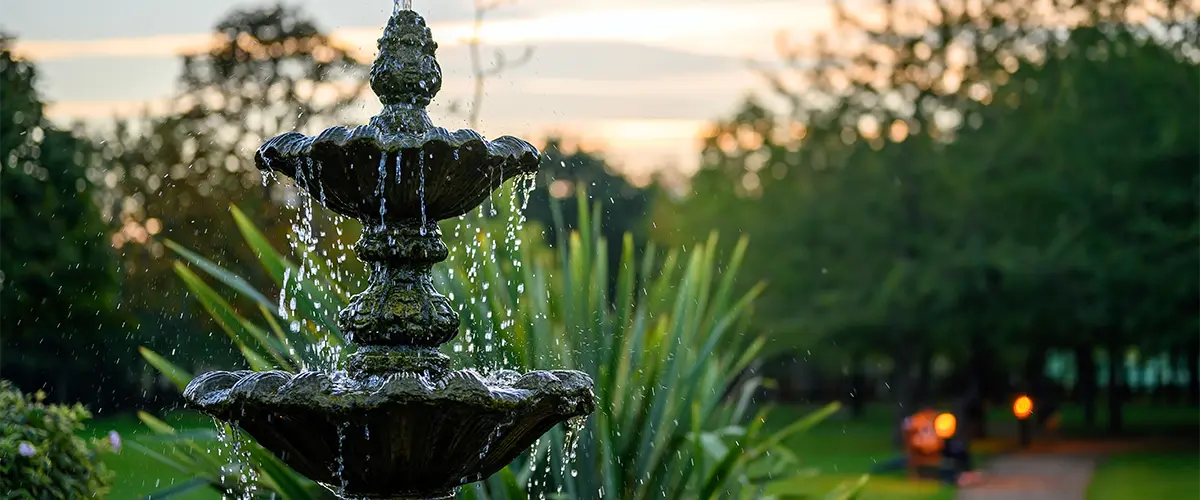 A beautiful addition to any outdoor walkway or patio area, a pond-less fountain is distinguished by its subterranean reservoir. Not only does it provide an aesthetically pleasing focal point for your landscape design, but this style of the fountain can also create a calming ambiance in the surrounding environment.
If you have kids around, an underground fountain is a perfect choice for your garden; not just because it's safe but also due to its water-saving attributes. It requires minimal space and low maintenance, making it ideal even in small patios or backyards – without worrying about debris accumulation or algae growth caused by direct sunlight exposure!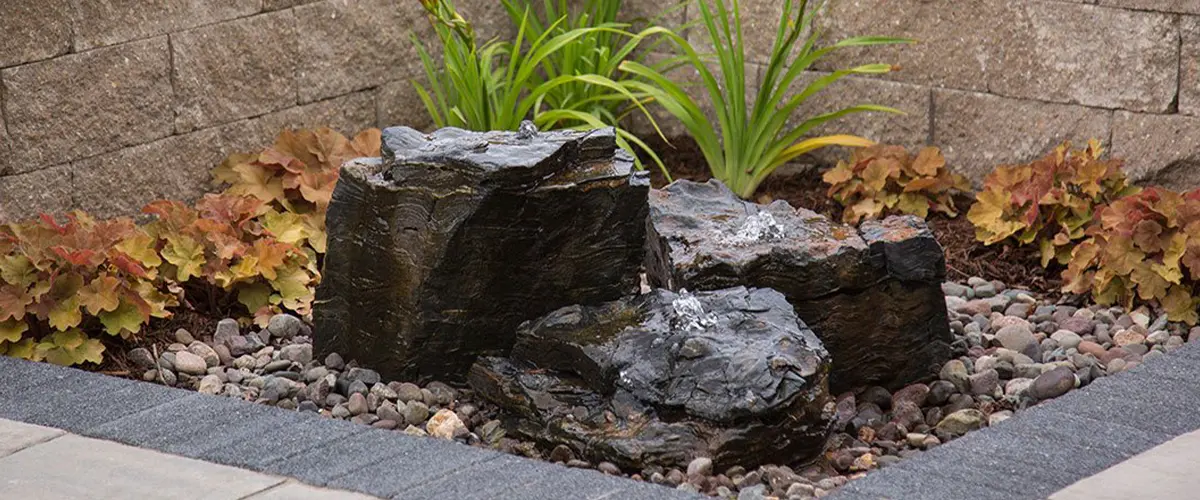 This style of fountain has been designed to snugly fit into a wall and can be positioned either on the ground or built-in. Typically, those that are freestanding tend to have bigger basins; while mounted versions are integrated with an existing, or constructed in a new one. Both require tubing for internal piping and pumps too – as well as spouts and reservoirs.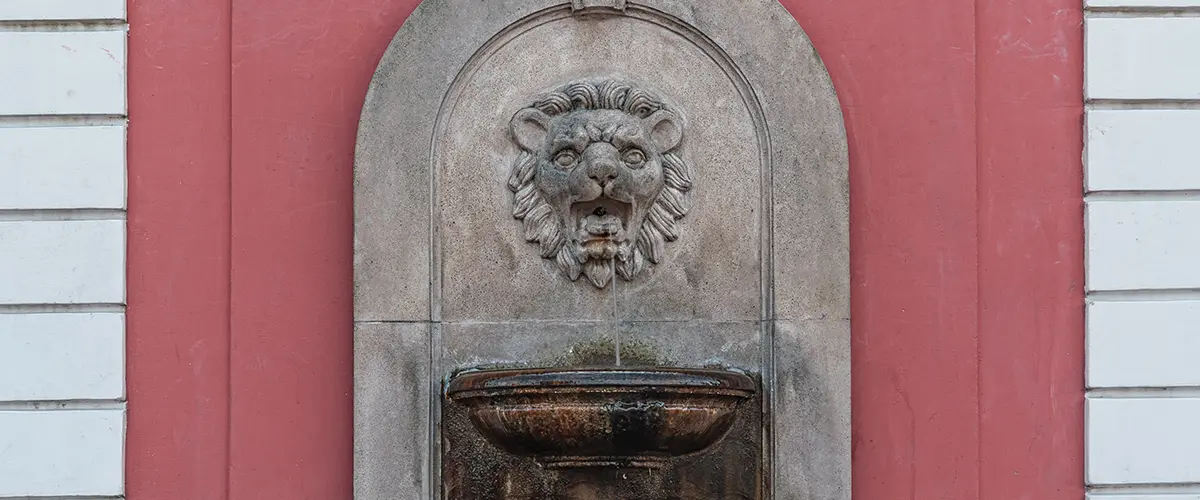 4. Self-contained fountain
Constructing and maintaining this type of fountain is a breeze. The components are fashioned from durable materials such as cast stone, ceramic, metal, fibreglass, etc., and all necessary parts for it to operate – plumbing and pump included! – come with the package.
These units are self-sustaining, eliminating the need to be placed near a water source. Their only external requirement is an energy source; they can run on solar power, batteries or standard electrical outlets.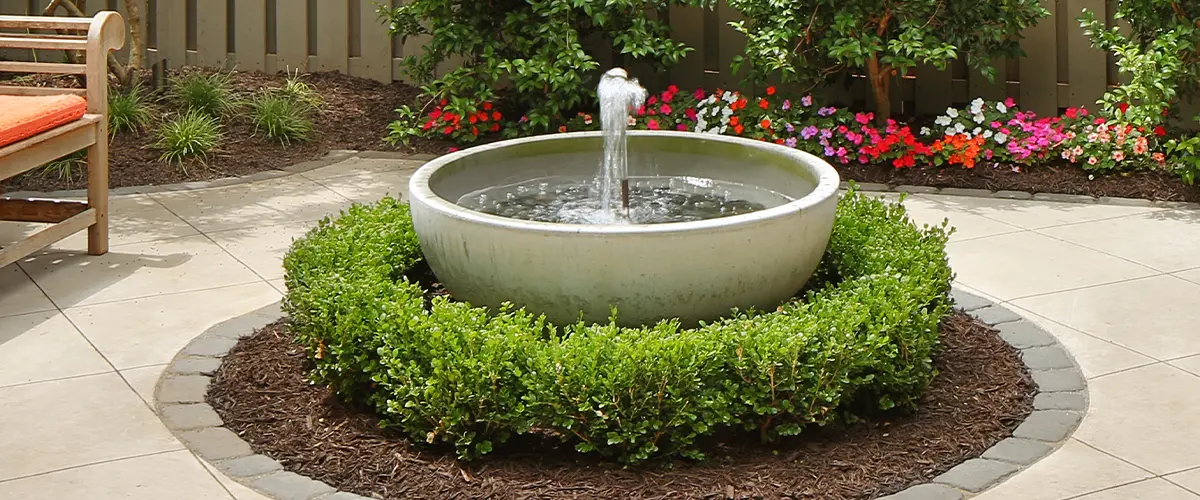 A High-Quality Fountain Repair In Pensacola, FL
It's unlikely that a fountain feature is the pièce de résistance in your backyard, but if it is, it has to work at full capacity. To make sure it's no hassle for you, we've built our process around your needs, wants, and concerns. Rest assured, your comfort will remain our #1 priority at all times!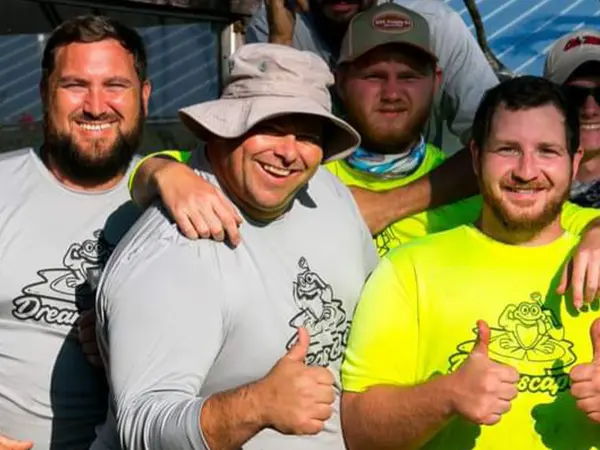 Contact us, and let's discuss your project.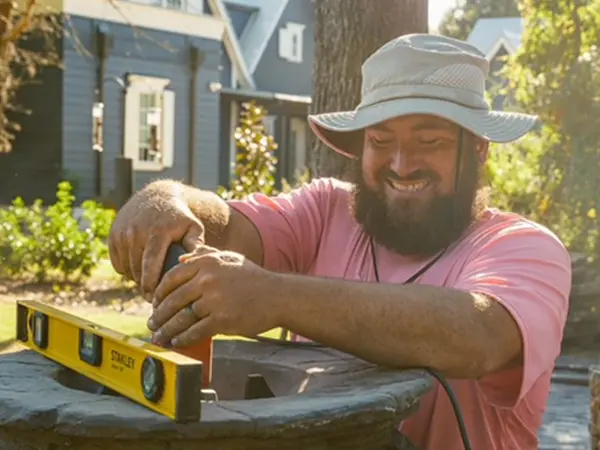 We'll get to work and start repairing your existing fountain.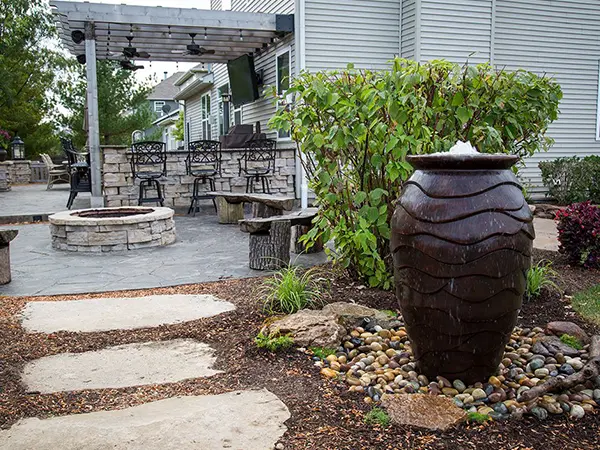 Enjoy the serenity of your fountain, now looking and working as good as its first day.
Frequently Asked Questions
If you already have a pond and are considering adding a fountain, know that it's always a good idea. A fountain can help to keep your pond clear by circulating the water, which can help to prevent the growth of algae and other unwanted organic matter.
The movement of water in a fountain also helps to oxygenate the water, which is beneficial for aquatic plants and animals. However, a fountain alone may not be sufficient to keep a pond clear – additional measures such as proper filtration and maintenance are also necessary.
The cost of a fountain in Pensacola, Florida, can vary greatly depending on size, design, materials, and extra features like lighting and plants.
On average, a small-sized urn or basin fountain will cost you around $4k, while a larger fountain with two urns or 1-2 rock walls can cost $6,500. High-end fountain construction can cost upwards of $15,000, with more urns and additional features.
When you're ready to start, give us a call, and we'll be able to provide an accurate estimate.
The options can seem endless when deciding where to build a water fountain. A patio would make an excellent spot for a water fountain because the sound of running water will add a calming and peaceful atmosphere to your outdoor space.
If you have a large front walkway or driveway, installing a water fountain in this area will draw the eye and make a great focal point for visitors. For those with limited outdoor space, a wall-mounted fountain is also an option that won't take up too much room.
Fountain Construction Services That Allow You Full Control
Although a fountain construction doesn't seem like a big project, working with an unreliable contractor can transform your project into a nightmare.
At Panhandle Ponds, our main goal is to make out of your fountain building in Pensacola, FL, a real investment. We work hard to deliver a superior product that surpasses all expectations.
Ultimately, we want your new fountain to turn every head in the neighborhood, and we'll go the extra mile to make it happen!
Get ready to receive: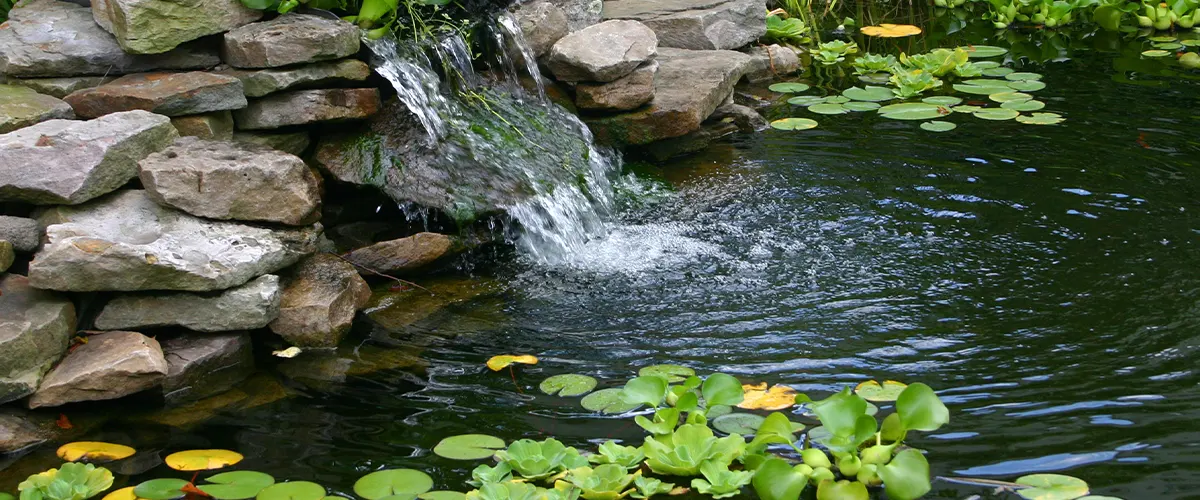 Ensure full Functionality And Benefits With A Thorough Fountain Repair In pensacola, FL!