The Best Fountain Repair In Pensacola, FL
Looking for a reliable fountain repair? This is your best option!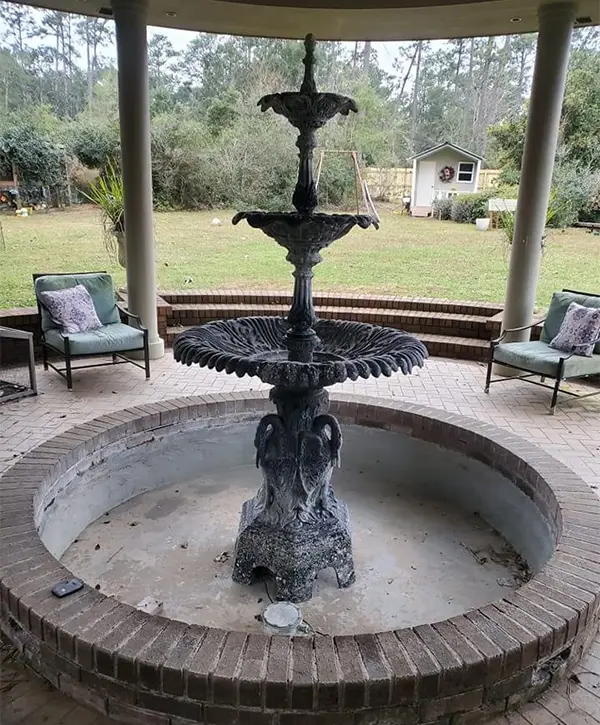 A water feature like a fountain on your property is everything you need to create an upscale vibe for your backyard. And while it's not necessarily a luxurious upgrade, it's sure to enhance your home's curb appeal and turn your neighbors' heads.
If you already have one, but it's not working properly, a fountain repair in Pensacola, FL, is what it takes to bring it to its former glory.
We've been building, repairing, and installing water features like fountains and ponds for many years, so you can rest assured that your project is in the best hands possible.
Bring Your Water Feature Back To 100% Efficiency With A Fountain Repair!
At Panhandle Ponds, we take customer satisfaction seriously. We are committed to exceeding your expectations with every project, guaranteeing that you will be fully contented each time. With us, you'll never get anything less than what was promised. In fact, you can expect more!
With Panhandle Ponds, you'll also get:
Premium Fountain Repair Services In Pensacola, FL
Fountains are a pristine addition to your backyard that help create an oasis of relaxation or a haven for birds and insects. It complements your outdoor space and really helps it reach its true potential.
But fountain features must work properly to ensure healthy water and low water consumption. So if you find your water or electricity bill higher than usual, a fountain repair must be in order.
At Panhandle Ponds, we're experts in fixing any kind of water feature, from large ponds that host a wide variety of life to fountain features that become the bathtub of a Parakeet, a Rock Pigeon, or other exotic birds native to Florida.
From Tennessee To Florida, Our Customers Love Working With Us!
Panhandle Ponds is a subdivision of Midsouth Ponds run by the same owner, mission, and vision. Our clients from Tennessee are over the moon with our fountain repair service, and so can you! Check out what people say about working with us.
Excellent work in a very professional manner. 
The results of our new pond and fountain is fantastic with multiple complements in the first days after completion. 
Would highly recommend Panhandle Ponds!!
Bubba and his team are so helpful and courteous. 
I am just getting started with taking over a Koi pond they previously serviced and they have been responsive and kind in helping me "winterize" the pond while I was away. 
Thank you Bubba!
A fountain needs several parts to work properly to ensure full efficiency. After a close inspection, we'll determine the most pressing issues with your water feature, and we'll talk about the best way to proceed with your fountain repair project.
Below are the most common problems with fountains.
For everything to work (the pump, the filter, and the water agitator), the electrical wiring needs to be installed correctly. One small error and you'll have to re-do the entire assembly, or, if you're unlucky, short-circuit everything.
Ensure that your outdoor fountain is in top condition after the winter season by taking the time to check for any broken wiring (usually due to weather deterioration or gnawing from animals.) Inspect all electrical cords thoroughly and fix them promptly if found damaged.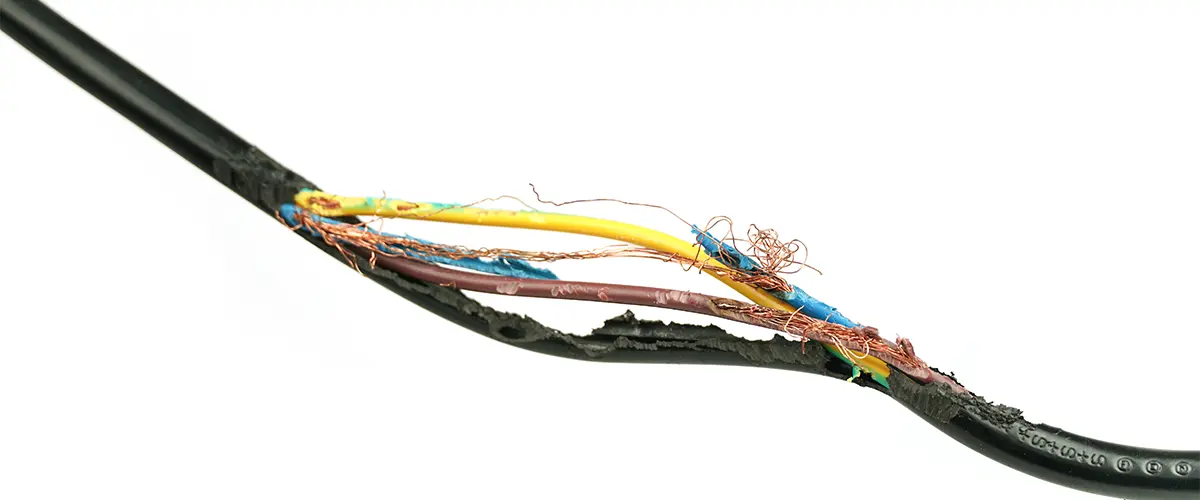 If the fountain looks more like an elegant leak, there's probably not enough pressure for the water to spray as it should. This is most often the result of poor water pressure, so probably a faulty pump installation. Or it can be a pump that's simply not strong enough.
We'll double-check the pump to make sure it's working, and if the slow trickle of water persists, we'll do a more thorough inspection to see what the actual problem is.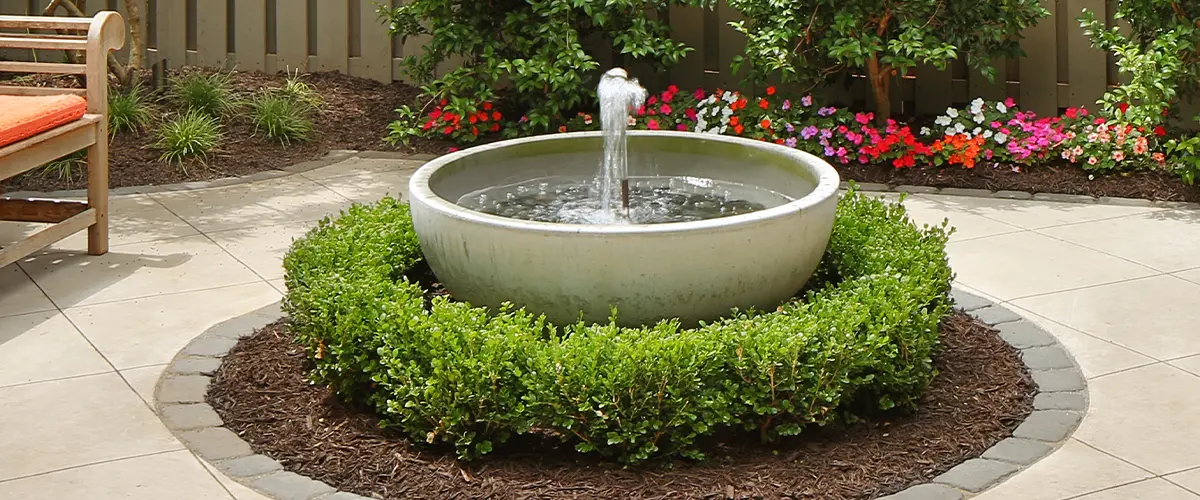 Poor water quality is mostly the result of an inefficient filter. This is either because the filter was not installed properly or because it simply stopped working. The water filter, especially when used in an outdoor setting, will need to be replaced twice, even thrice a year.
This particular element of your fountain is of utmost importance for the water's quality in the feature, and consequently for all the living things that linger there.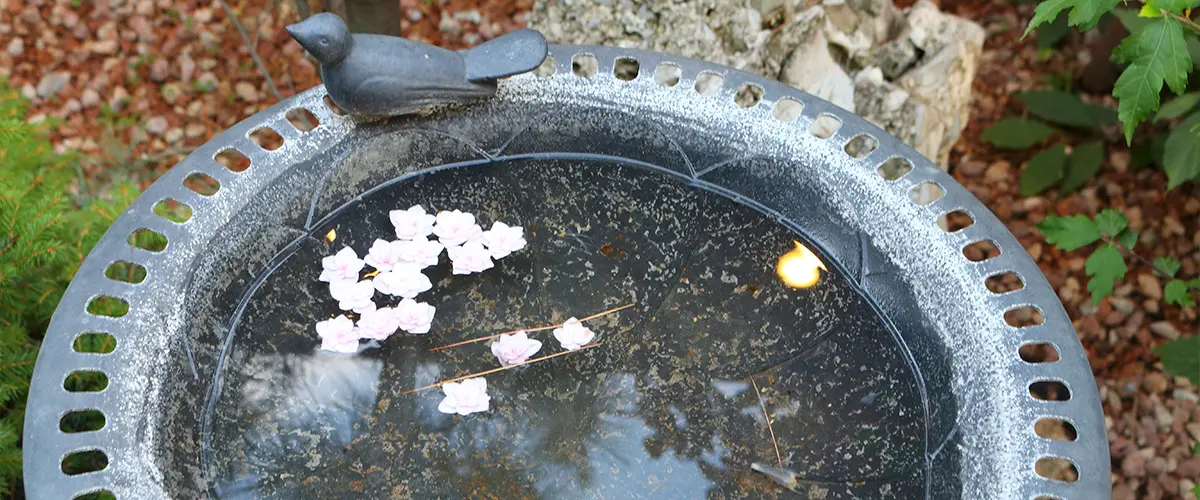 A High-Quality Fountain Repair In Pensacola, FL
It's unlikely that a fountain feature is the pièce de résistance in your backyard, but if it is, it has to work at full capacity. To make sure it's no hassle for you, we've built our process around your needs, wants, and concerns. Rest assured, your comfort will remain our #1 priority at all times!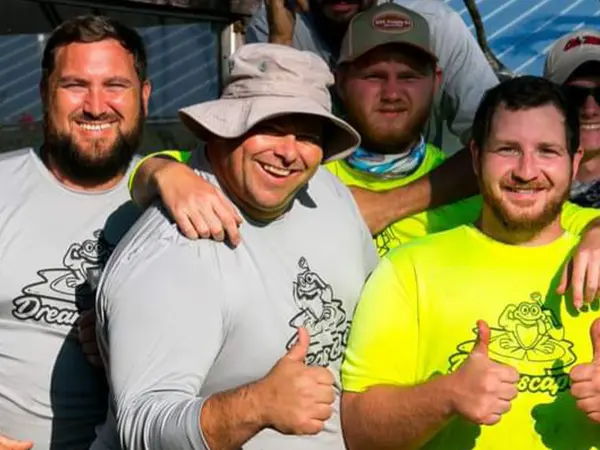 Contact us, and let's discuss your project.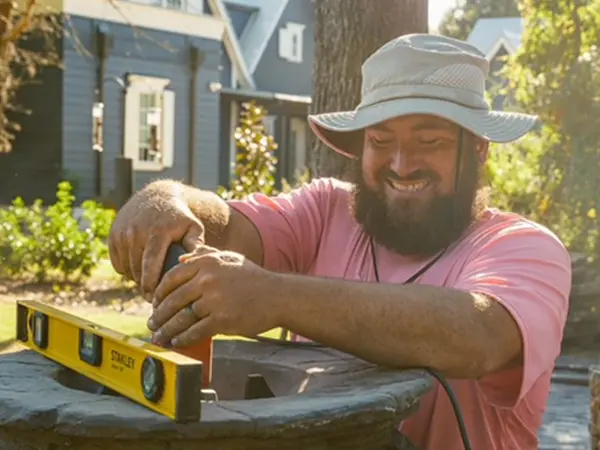 We'll get to work and start repairing your existing fountain.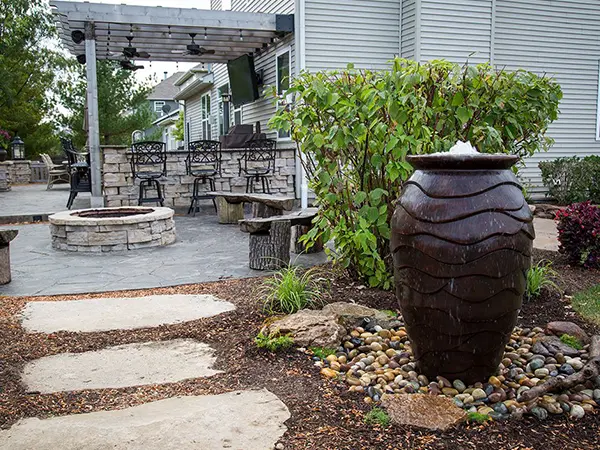 Enjoy the serenity of your fountain, now looking and working as good as its first day.
Frequently Asked Questions
The cost to repair your fountain feature in Pensacola, FL, depends on the repairs that need to be done. If you'll need a new pump and a new filter, you'll spend around $2k for a fountain repair.
Based on the scope of work, most fountain repairs take one working day. Fountains are usually small features with very few elements that go into them, so most repairs are predictable. We'll give you an accurate timeframe after our initial consultation.
We take immense pride in partnering with some of the best landscapers and designers in Pensacola, FL. We're all licensed, insured, and highly skilled in our trade, which means your project is in the best hands possible with us.
A High-Quality Fountain Repair From A Top-Tier Professional In Pensacola, FL
We've worked with hundreds of homeowners on their fountain repair projects, and we've seen just as many projects done with no sense of responsibility. Pumps installed wrong, faulty wiring, and dated filters are just some of the issues our customers deal with.
You'll want to work with a professional not just because we can fix your water feature better than anyone else, but because the experience we'll offer you will make you trust contractors more.
With Panhandle Ponds, you're getting a complete service. Insights on your property, advice on what could work best for different areas, and a reliable team that's always ready to jump in and help you.
Get ready to receive: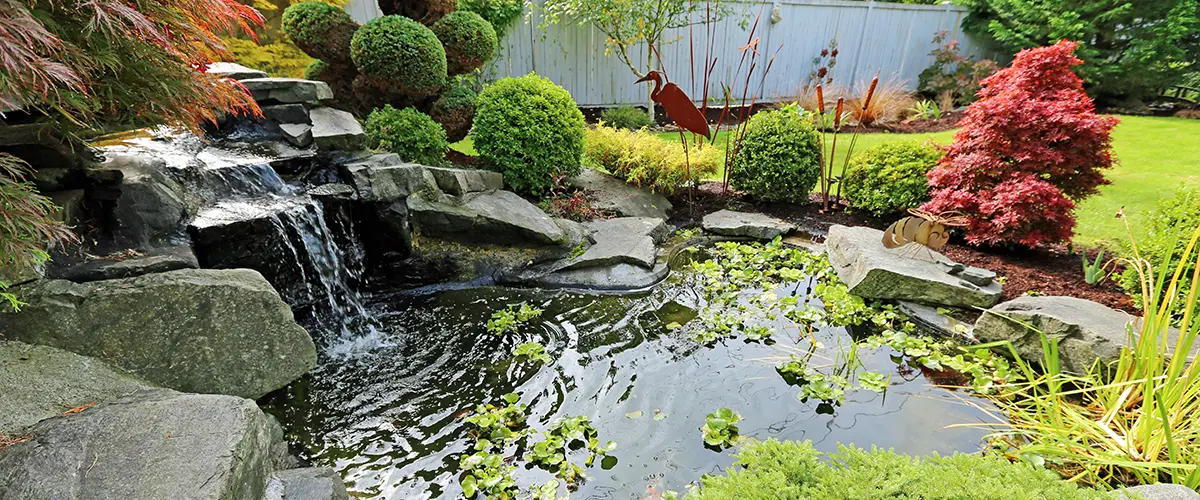 Ensure full Functionality And Benefits With A Thorough Fountain Repair In pensacola, FL!