The Best Pond Maintenance In Pensacola, FL
Looking for a reliable pond maintenance service?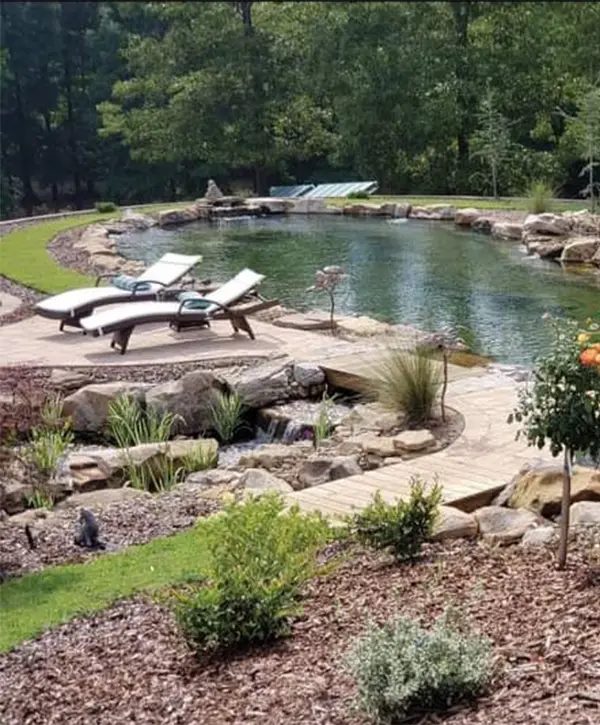 Pond maintenance in Pensacola, FL, might not be everyone's cup of tea, but it needs to be done.
Panhandle Ponds is dedicated to ensuring homeowners that having a pond doesn't need to be a stressful chore. We can take care of your water feature for you, so you can fully enjoy the pleasure that such an upgrade will bring to your backyard!
With our pond maintenance service in Pensacola, FL, you're taking full advantage of professional tools and expertise to have a pristine outdoor space and keep it clean all year round.
A Pond Maintenance Service That Takes Care Of Everything
At Panhandle Ponds, we are devoted to your home and providing you with the most exceptional services that ensure your 100% satisfaction. We take things a step further and offer you what few other contractors do.
With Panhandle Ponds, you'll also get:
Premium Maintenance Services In Pensacola, FL
Pond maintenance is all about cleaning leaves and other debris from your water feature to ensure the ecosystem is healthy.
Sure, everyone could do it, but at some point, cleaning the pond becomes a chore and you'd rather have someone else do it for you.
It's well-known that contractors use professional tools and know what they're looking for when maintaining a pond. We know the healthy bacteria that your pond needs, which plants need to go or flourish, and what's the best environment for your koi fish to live in.
Our Customers Love Working With Us, Even Several States Away!
Panhandle Ponds is run by the same owner, mission, and vision as our bigger company from Tennessee, Midsouth Ponds. Our clients from Tennessee vouch for us and the quality of our customer service, and we're sure you will too!
Excellent work in a very professional manner. 
The results of our new pond and fountain is fantastic with multiple complements in the first days after completion. 
Would highly recommend Panhandle Ponds!!
Bubba and his team are so helpful and courteous. 
I am just getting started with taking over a Koi pond they previously serviced and they have been responsive and kind in helping me "winterize" the pond while I was away. 
Thank you Bubba!
Pricing Guideline For Your Pond Maintenance Service
Pond maintenance is service you'll need constantly. Our pricing depends on the size of your pond, but also the scope of work (cleaning, bacterias, adding rocks, gravel, etc.) Here's a quick pricing guideline for your pond maintenance.
Small Pond Maintenance - $400 - $600
Maintaining a small pond is much quicker than cleaning a larger one. However, a small pond will seem unmaintained much quicker than a larger one. While you can clean a small pond yourself rather quickly, doing it so often will become annoying. Anything 6 x 8 sq. ft. and below should be considered a small pond.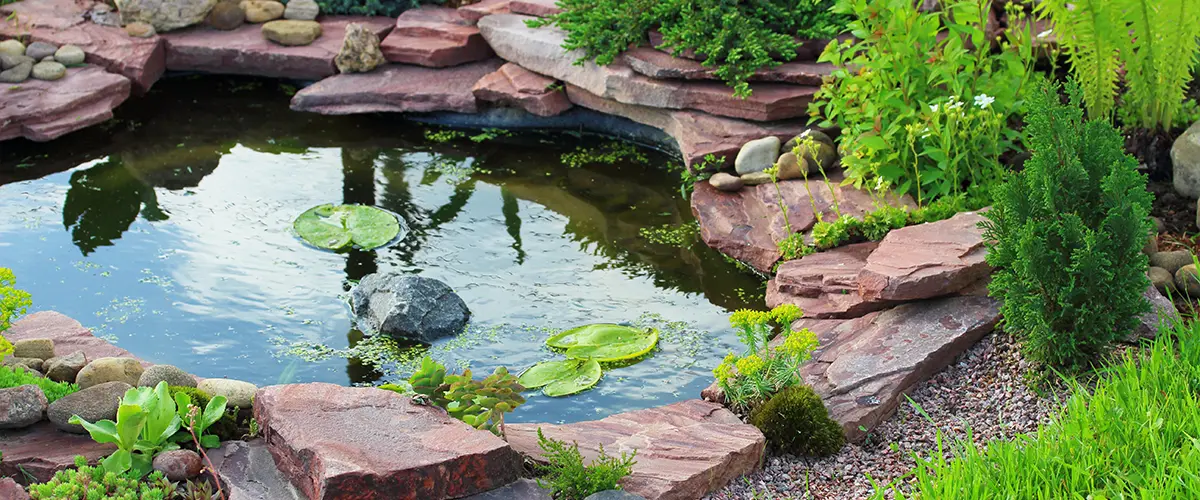 Medium Pond Maintenance - $750 - $950
Medium ponds are what most homeowners get for their backyards, so we have a lot of experience with these. These ponds are 8 x 11 sq. ft. and they're usually homes to a lot of plants and animals. Needless to say, but so many plants and animals will leave a lot of debris and organic waste that need to be taken care of.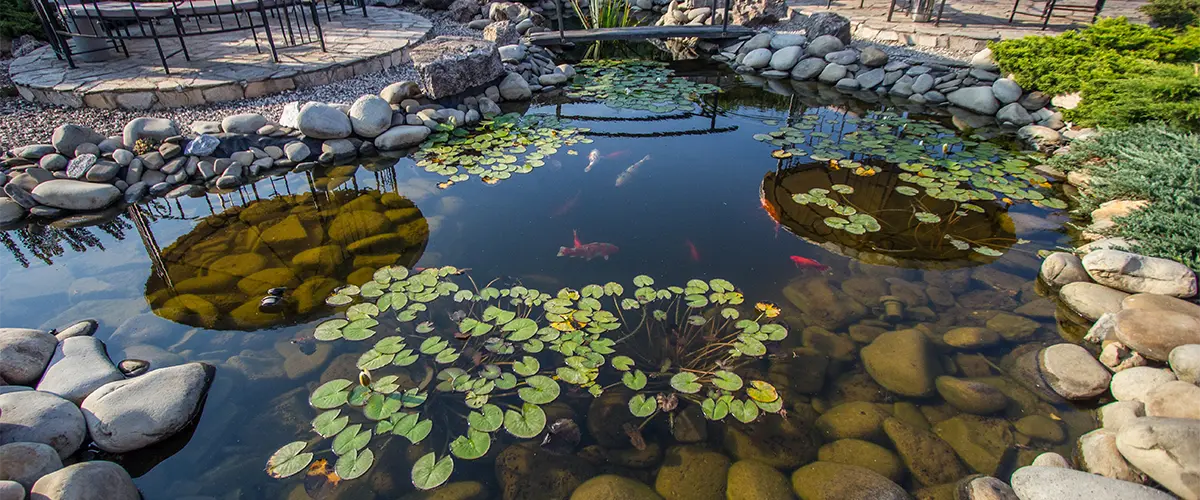 Large Pond Maintenance - $1100 - $1500
If you've ever cleaned a medium pond, you know how difficult that is. Now multiply the effort by 2 and you've got what it takes to clean a large pond of around 11 x 16 sq. ft. These large water features won't just take a lot of time to clean, but they'll also require special treatment for bacteria, plants, and aquatic life.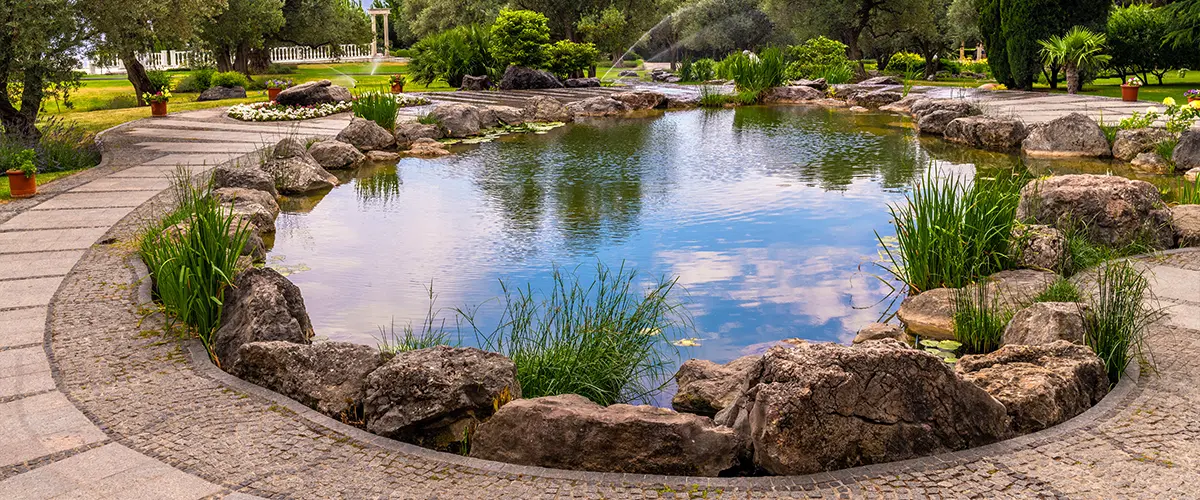 Here's What Our Pond Maintenance Subscriptions Include
Stress-Free


PLATINUM

Hands-Off


GOLD

Care-Free


SILVER

Basic


BRONZE

Visits
Bi-weekly:
Apr - Oct
Monthly:
Apr - Oct
4
3
Deluxe Spring Cleaning
✔️
✔️
✔️
✔️
Late-Spring Plant Package
✔️
✔️
Mid-Summer Service
✔️
✔️
✔️
Fall Netting
✔️
✔️
✔️
✔️
Winter Shutdown (if wanted)
✔️
✔️
✔️
✔️
Winter Peace of Mind
Monthly:
Nov - Feb
Monthly:
Nov - Feb
Fish Health/Water Check
✔️
Dosing System
✔️
✔️
✔️
Water Treatments
✔️
✔️
✔️
Plant Care
✔️
✔️
Free Fish Food
✔️
✔️
Clear Water Guarantee
✔️
Price up to 90 sq ft
$3,449
$2,649
$1,999
$999
Price up to 180 sq ft
$4,059
$3,149
$2,399
$1,399
Price up to 330 sq ft
$5,389
$3,899
$3,089
$1,999
Check Out Some Of Our Past Projects
As a testament to our craftsmanship, you can see how passionate we are about our work by viewing some of our finished projects! We work hard to exceed your expectations and satisfy you with every job. Take a look at what past clients have experienced when working with us!
A Quick And Simple Pond Maintenance In Pensacola, FL
We focus on keeping your outdoors clean and as maintenance-free as possible. Sometimes, though, your water feature will require a quick clean-up. Luckily for you, our service is all about quality, efficiency, and comfort. You can even get a maintenance subscription so you can completely forget about this chore and let the pros do it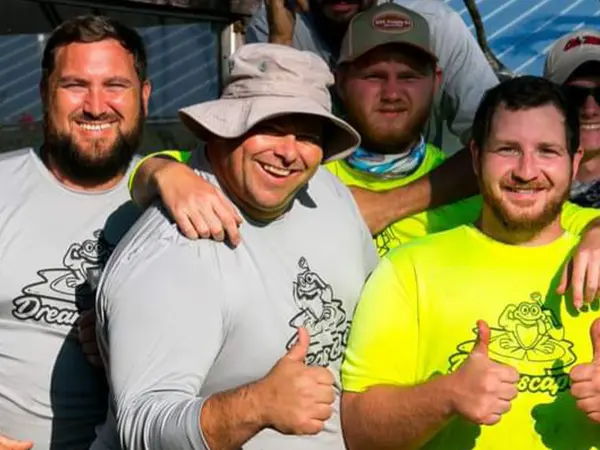 Contact us, and let's discuss your project.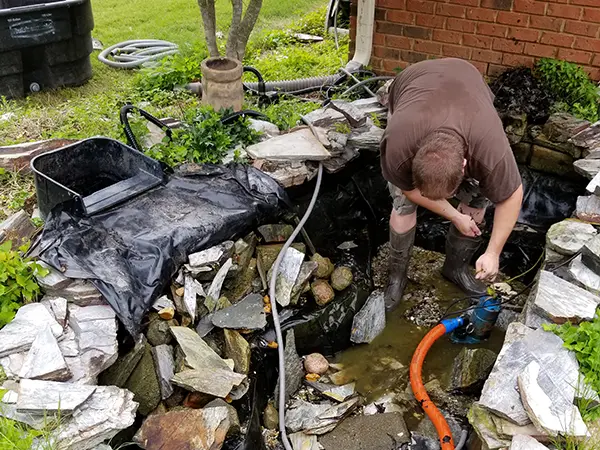 We'll get straight to work and clean everything.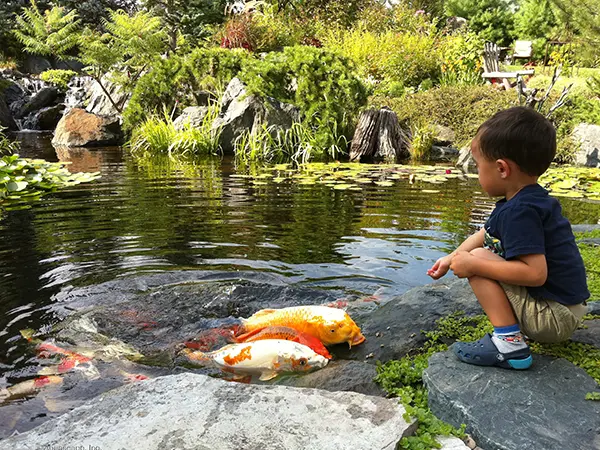 Enjoy the serenity of your water feature!
Frequently Asked Questions
At Panhandle Ponds, we finish most of our pond-cleaning projects within a day. We'll give you an accurate pricing and time frame estimate after our on-site visit, but a simple pond cleaning project shouldn't take more than a working day.
Because Florida sees a lot of humidity, storms, and strong winds, you'll need to maintain your pond at least once a month. For dry climates, once every two months should be enough.
We work with a team of professionals, all licensed, insured, and trained by the best in the field. We know all the equipment, techniques, and codes like the back of our hand, so rest assured you'll get a superior pond cleaning service that you won't find anywhere else!
A Reliable And Highly Efficient Pond Maintenance In Pensacola, FL!
There's no way around it. If you want your pond clean and healthy, you'll have to maintain it.
But if you can't afford the time to finish such tasks regularly, or if you simply got tired of cleaning the pond time and again, why not have someone else do it?
We offer quality pond maintenance services in Pensacola, FL, and surrounding areas. Work with one of our pros to keep your water feature in a pristine condition and see your backyard flourish!
Get ready to receive:
Take Full Advantage Of The Best Pond Maintenance Service Around Here